Wayfinding at Museum of the Home
Design Week Highly Commended
Client

Museum of the Home

Location

Hoxton, London
Expertise
We developed a considered signage system fit
for the expanding Grade I listed building while
staying true to the intimacy of its domestic spaces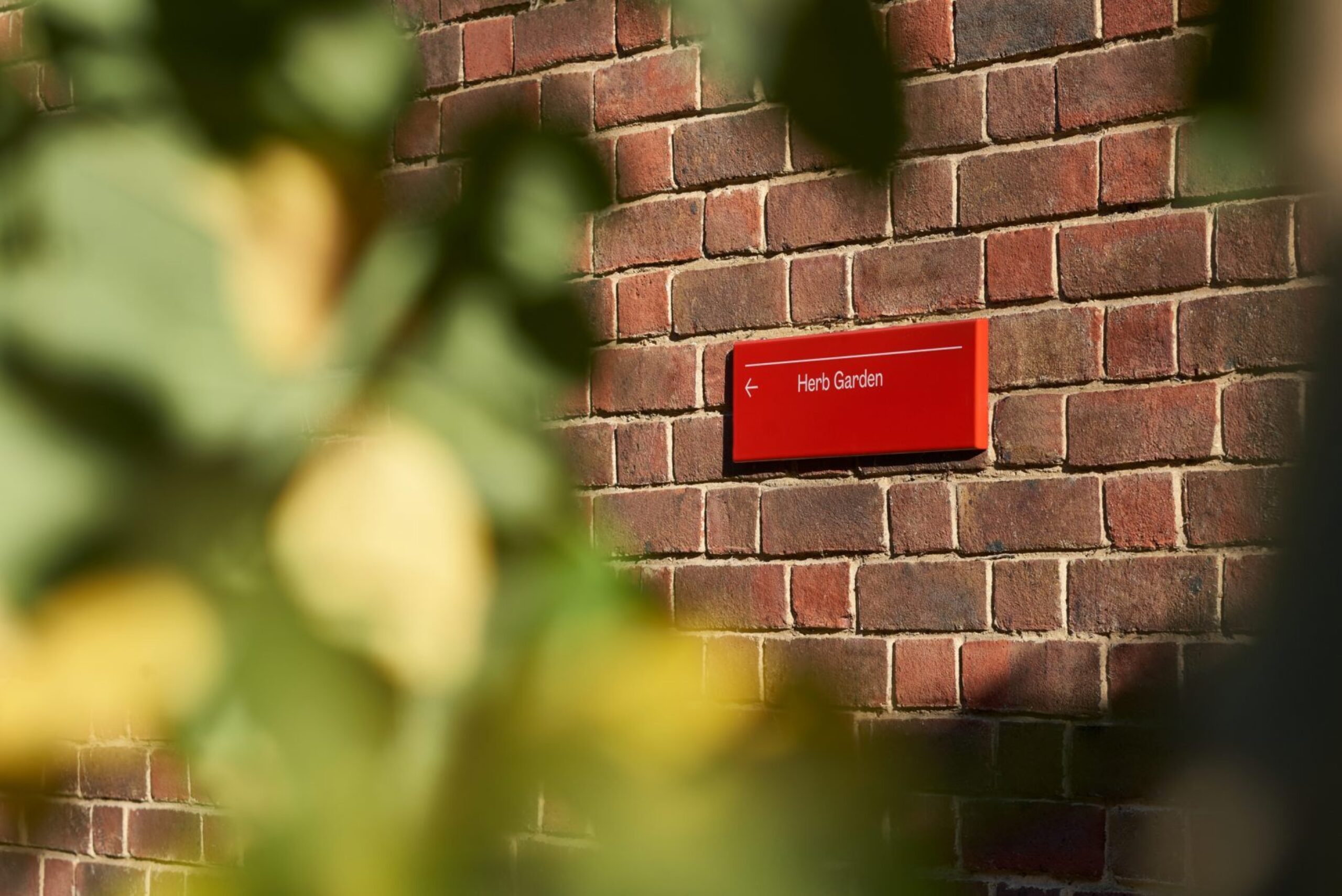 Working in tandem with Wright & Wright's
new galleries and entrance by Hoxton station,
we worked in enamel inspired by the museum's
collections for an original, ownable aesthetic
Inspired by domestic spaces
For the Museum of the Home, it was only right that we replicated the same sense of ease and familiarity we find in domestic spaces. We looked to the museum's extensive collection of homewares and found our answer in enamel. From mugs and milk pans to lampshades and teapots — enamel has been a staple material in our homes for decades. It's practical, durable and weather-proof. Its ubiquitous influence is felt across the city too in London's tube and street signs. But rarely seen in a museum setting, this material gave us an original, ownable design aesthetic.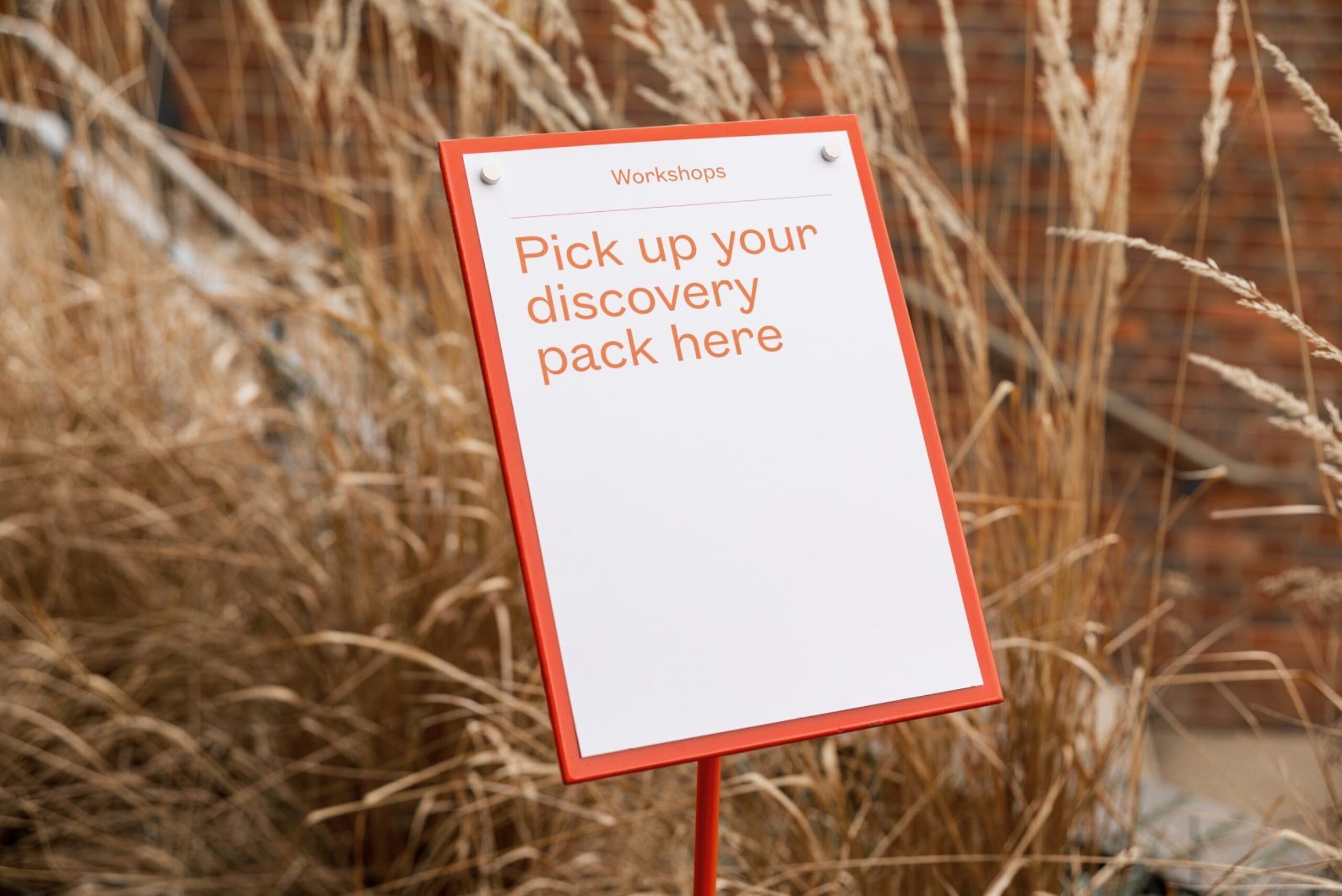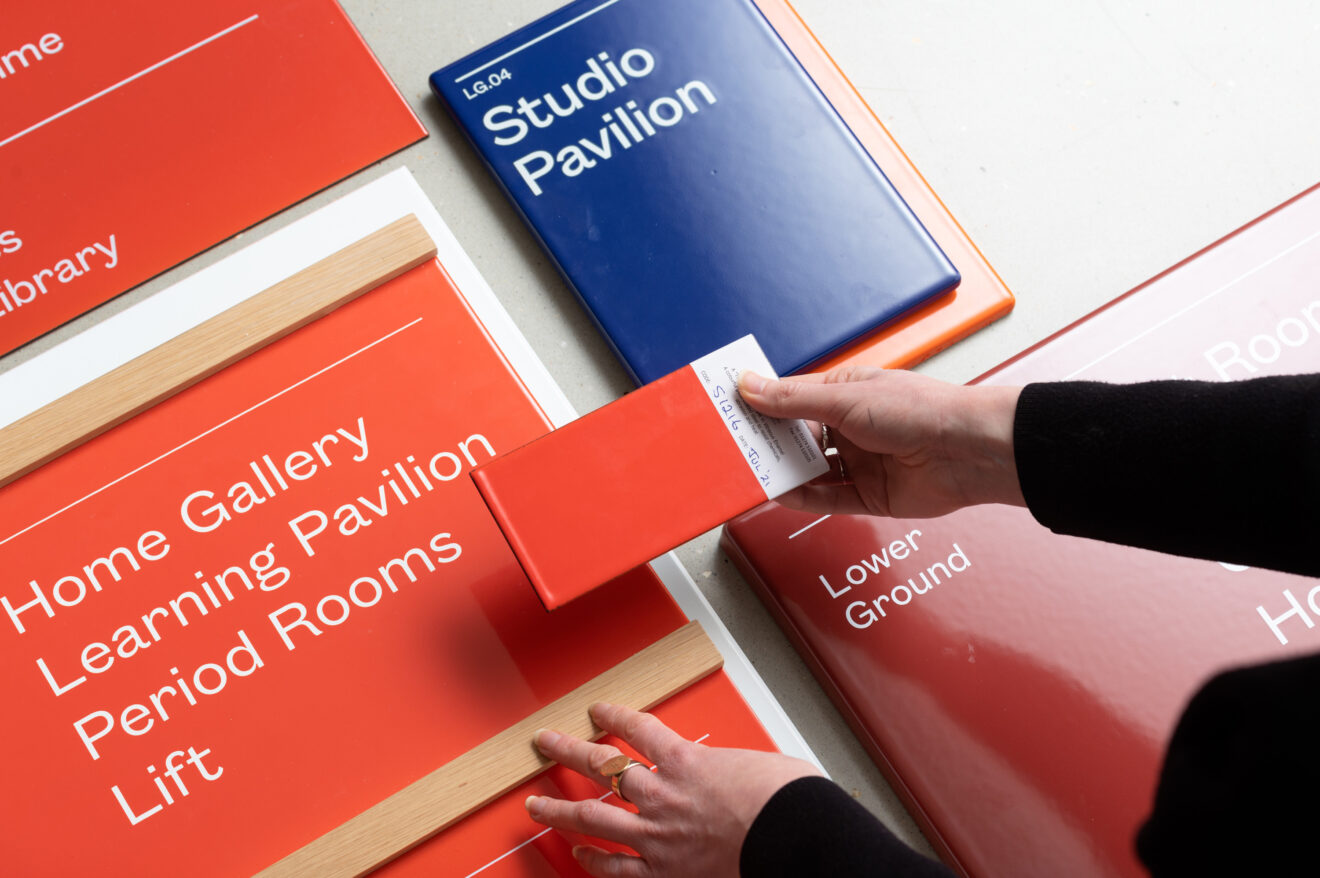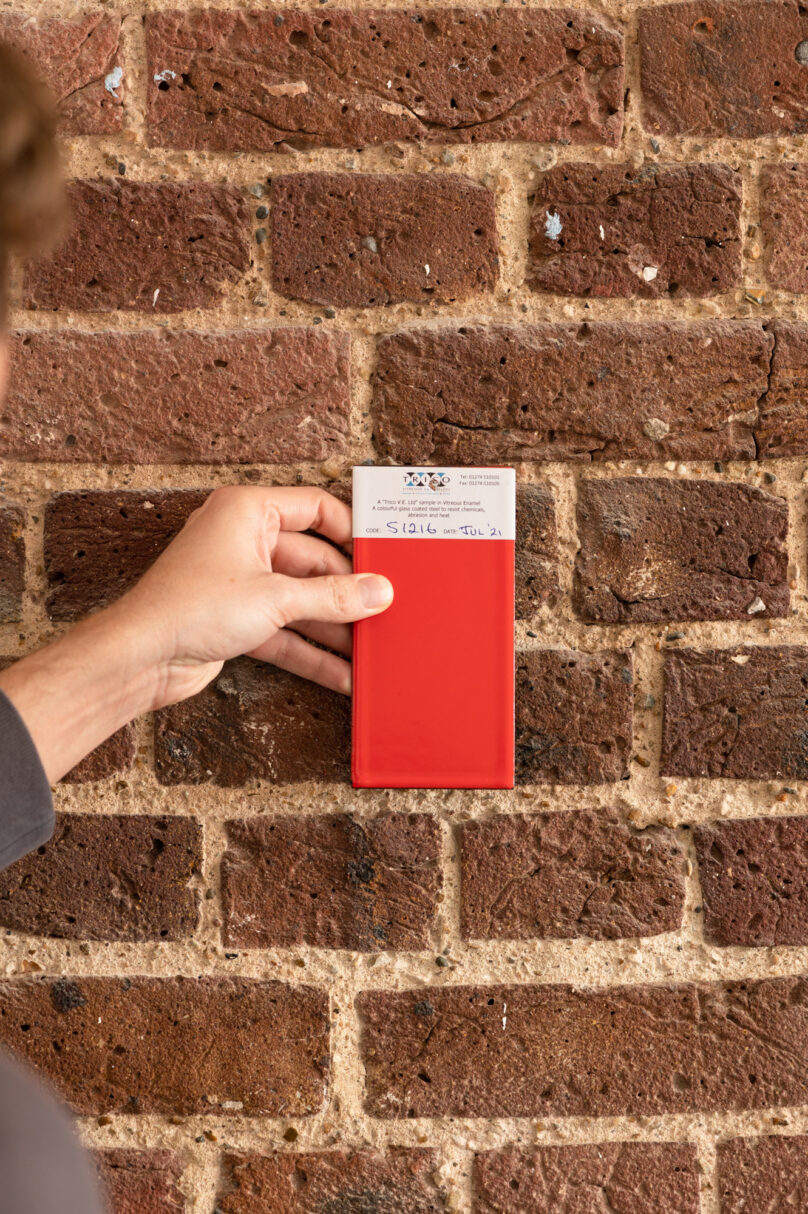 Feeling right at home
Similarly chosen for its connection to homes, oak features as a supporting material in our signs. It matches the oak found in the interiors, producing a cohesive design language throughout. Timber battens are used as frames so the enamel plates can be changed if required. Enamel is also magnetic, which allows for temporary signs to be swiftly produced and updated across the museum. The pairing between enamel and oak allows each material to shine feeling right at home among the displays.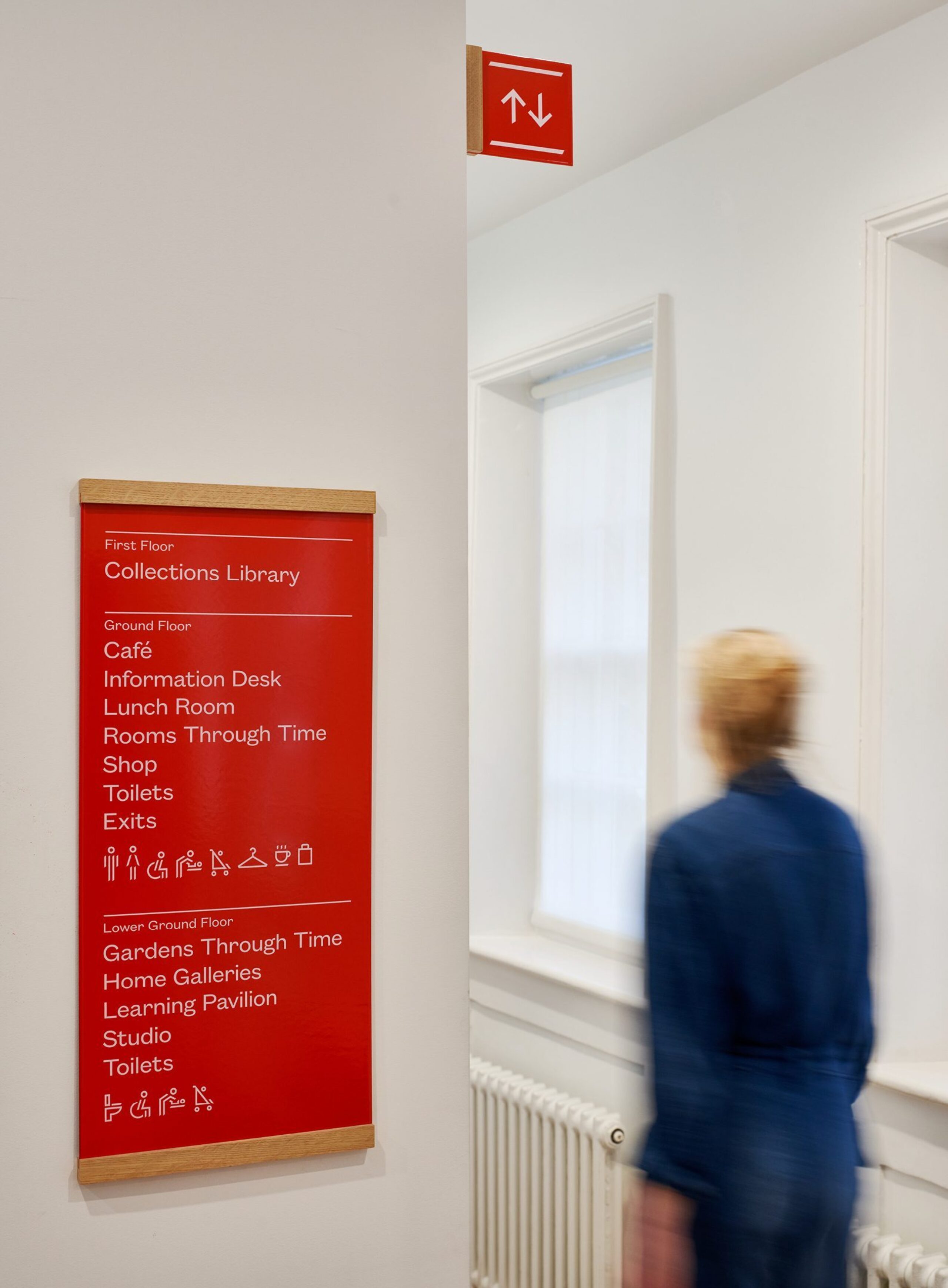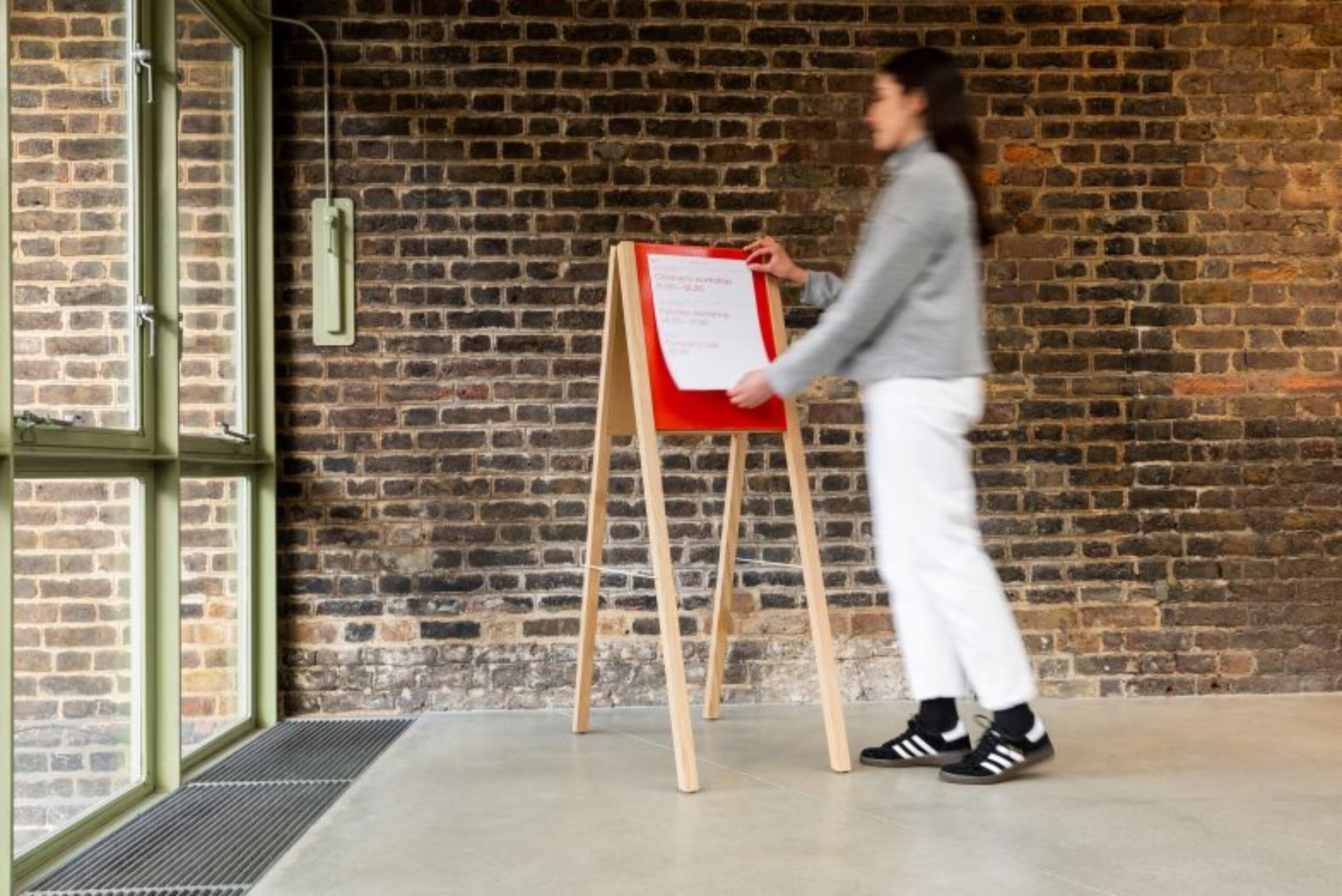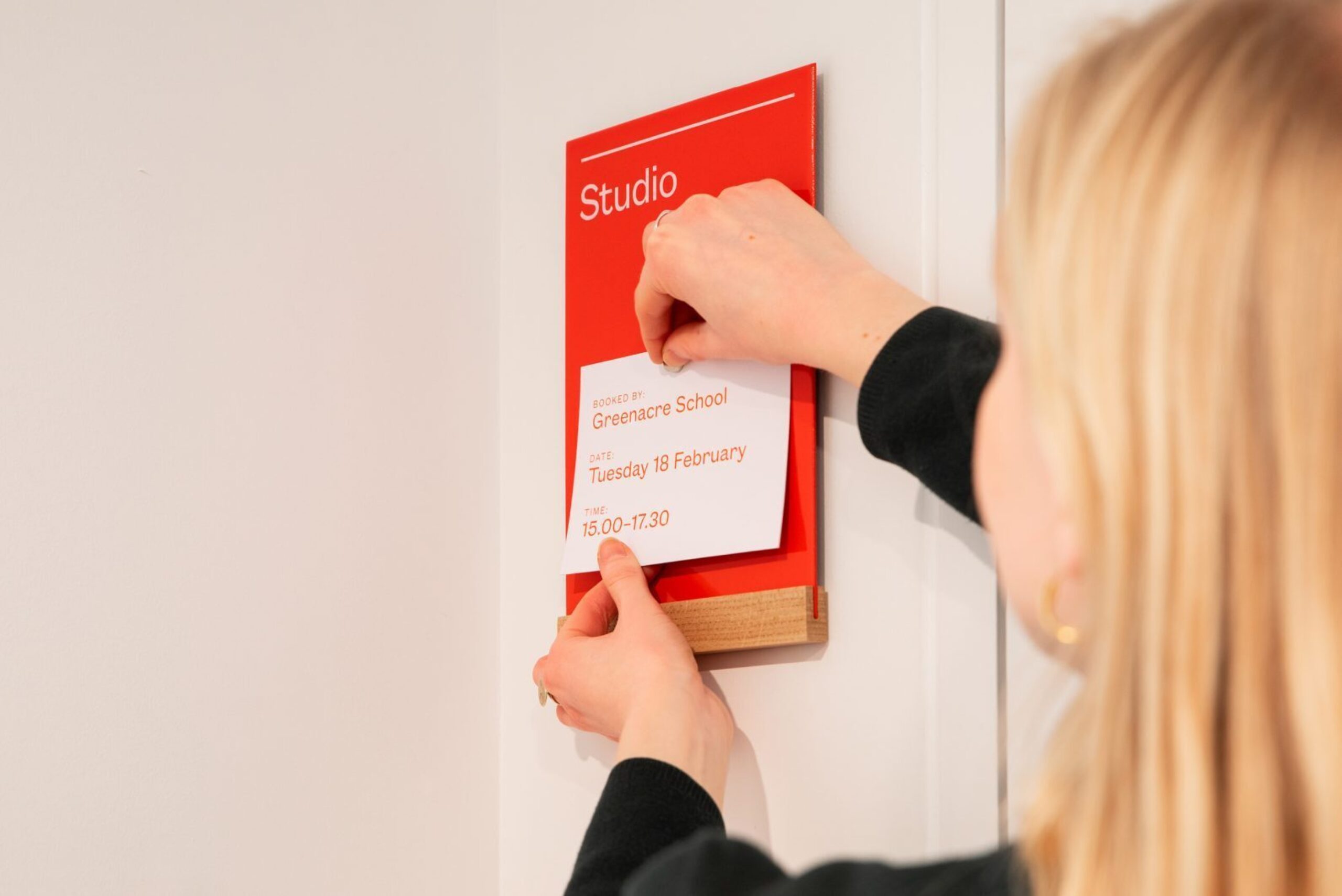 Distinct brick red
Making vitreous enamel is a real craft and an almost alchemical process — it involves fusing glass particles to sheet metal by firing it at temperatures in excess of 800°C. Creating the distinctive colour was a painstaking process, but this fresh take on the red bricks of the almshouses helps unify the hundreds of signs around the museum. Typography is screen printed and fired with a subtle raise, resulting in a tactile presence and sense of permanence. Completing the signage system is a set of bold and characterful icons that align with the museum's brand identity, which DNCO also designed.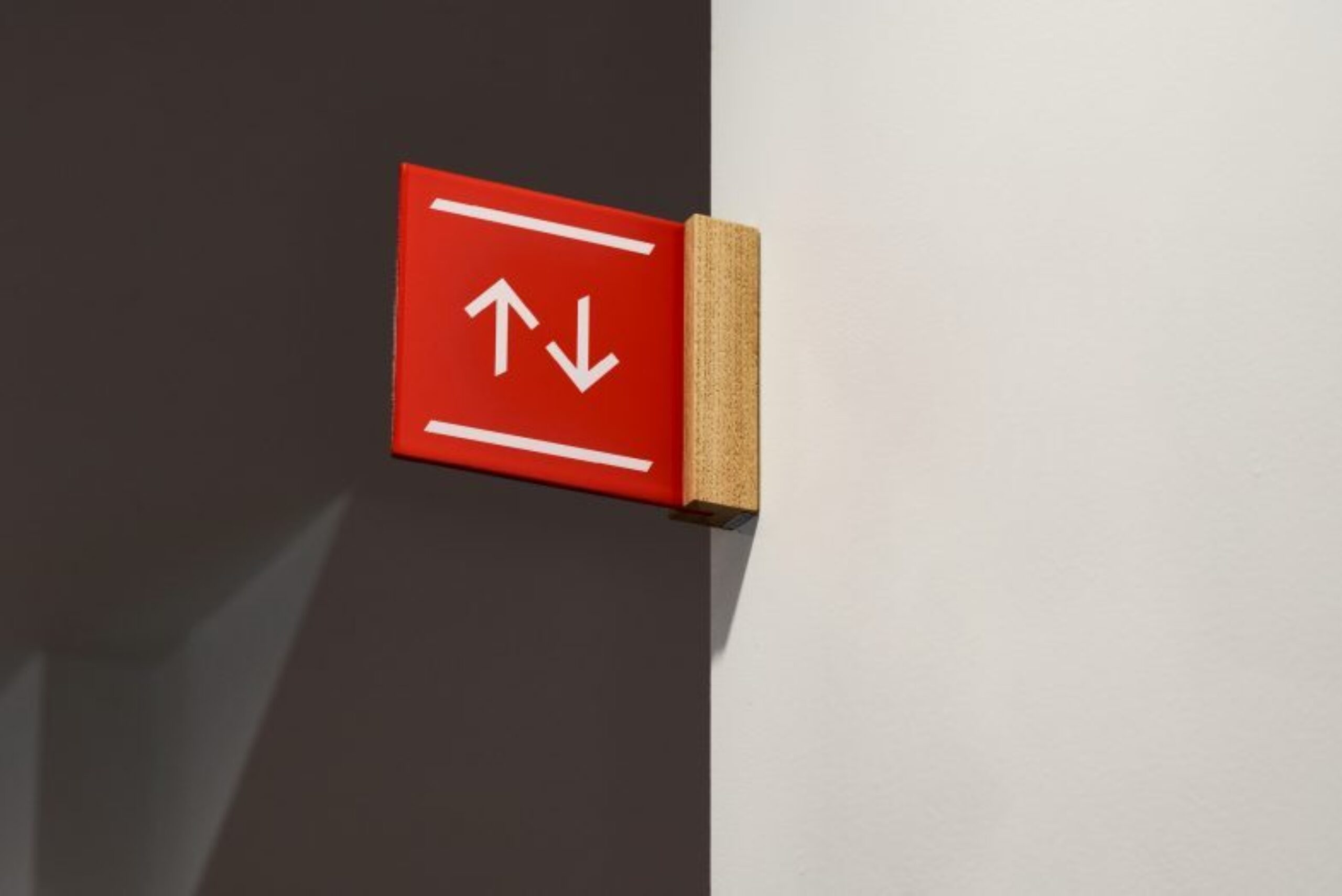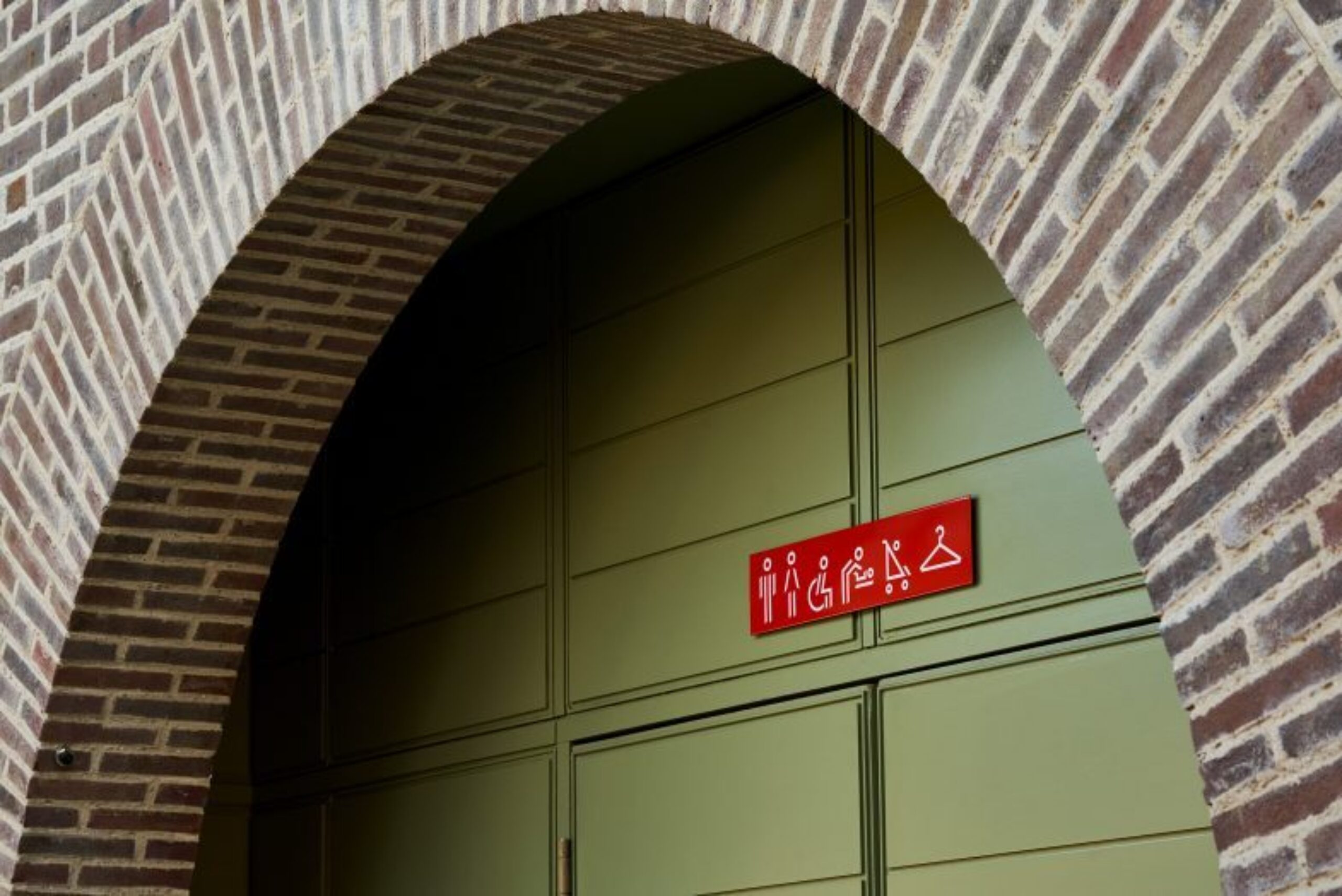 Beautiful and effective
Our strategy for the Museum of the Home was careful and considered; signs are sensitive and don't overwhelm. What we've created is a modern reinterpretation of humble, domestic materials. This is a wayfinding system innovative in its choice of materiality, beautiful in its quality and highly effective in transforming the visitor experience.