The National Galleries of Scotland is a world-class collection of thousands of artworks, housed in beautifully historic galleries in Edinburgh: the National, Modern and Portrait.

But visitors failed to realise that they were all connected and part of the same awe-inspiring organisation.
Our identity celebrates the galleries as places of discovery and invites everyone to explore the diverse collection from a new angle.
Unity, not uniformity
There are three galleries in the National Galleries of Scotland family — each in strikingly different buildings, housing wildly different collections. There is a lot of love for the galleries, but many people don't realise that they are all part of the same organisation — an organisation that aims to build new relationships between visitors and the art.
The identity we created needed to pull everything together — unlocking the power of the group as a whole and as a national collection for Scotland. It had to allow the collections to take centre stage with one clear and expressive voice, while encouraging people to look again at this organisation, or even art itself.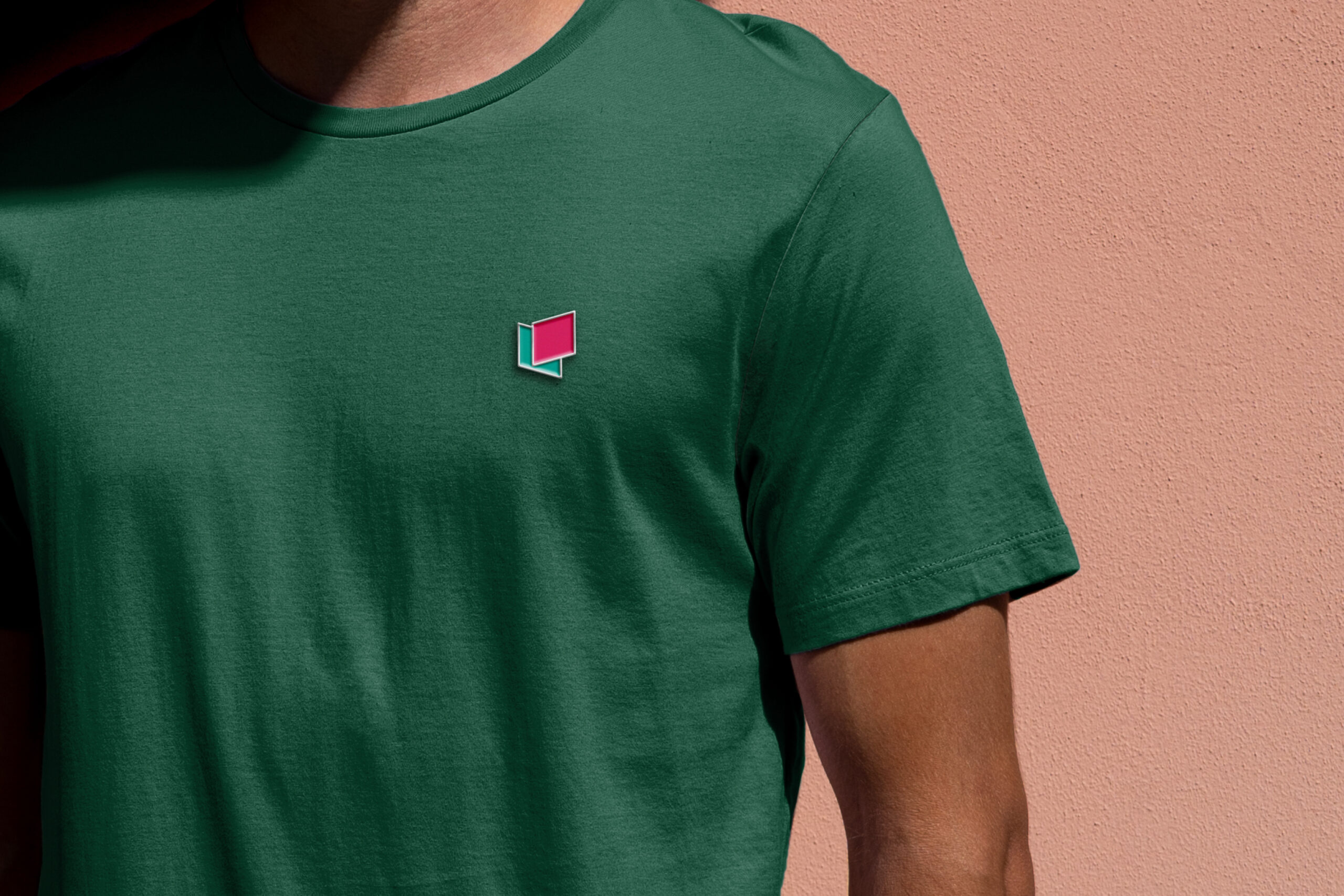 A new perspective
Wishing to open up experience of art as well as grow awareness of the nation's collection, research led to a brand centred around the ideas of discovery.
One of art's greatest values is its ability to offer different perspectives on the world around us. Our marque articulates this in a reduced and powerfully graphic way. Two opposing planes interlock to create a form that is at once looking forwards and backwards, inwards and outwards. It reflects how art invites us to consider other points of view and the layers of meaning we can discover within artworks, and how we can all explore these hidden stories.
Just as art can be a portal into different worlds, it has a dimensional and kinetic quality that, combined with sheared typography — a custom cut of Caslon Doric by Paul Barnes of Commercial Type — gives a dynamism and energy to the words it contains.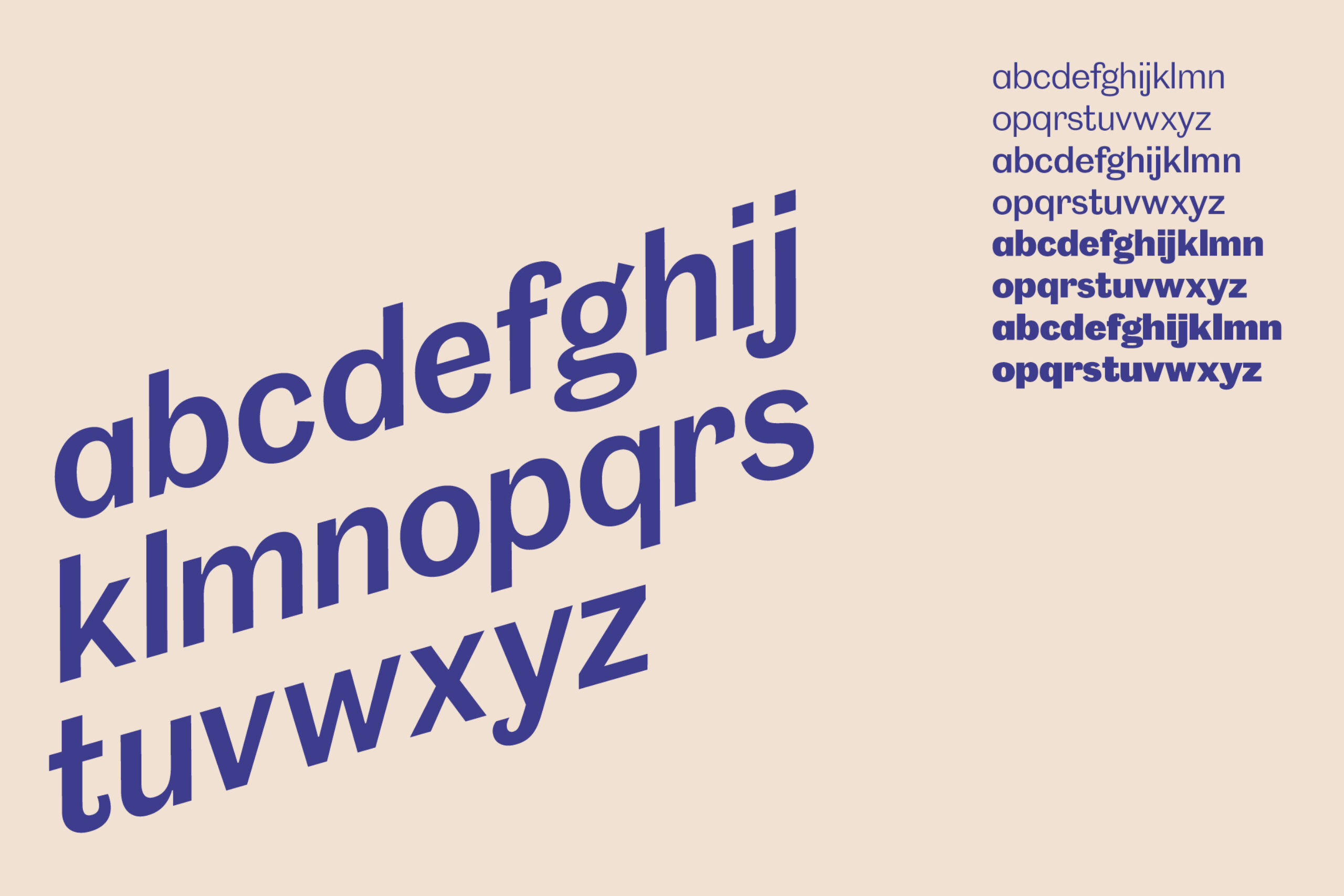 Our process
Research and exploration was rigorous — we trialled multiple design routes, undertook forensic colour and legibility testing as well as public consultation workshops.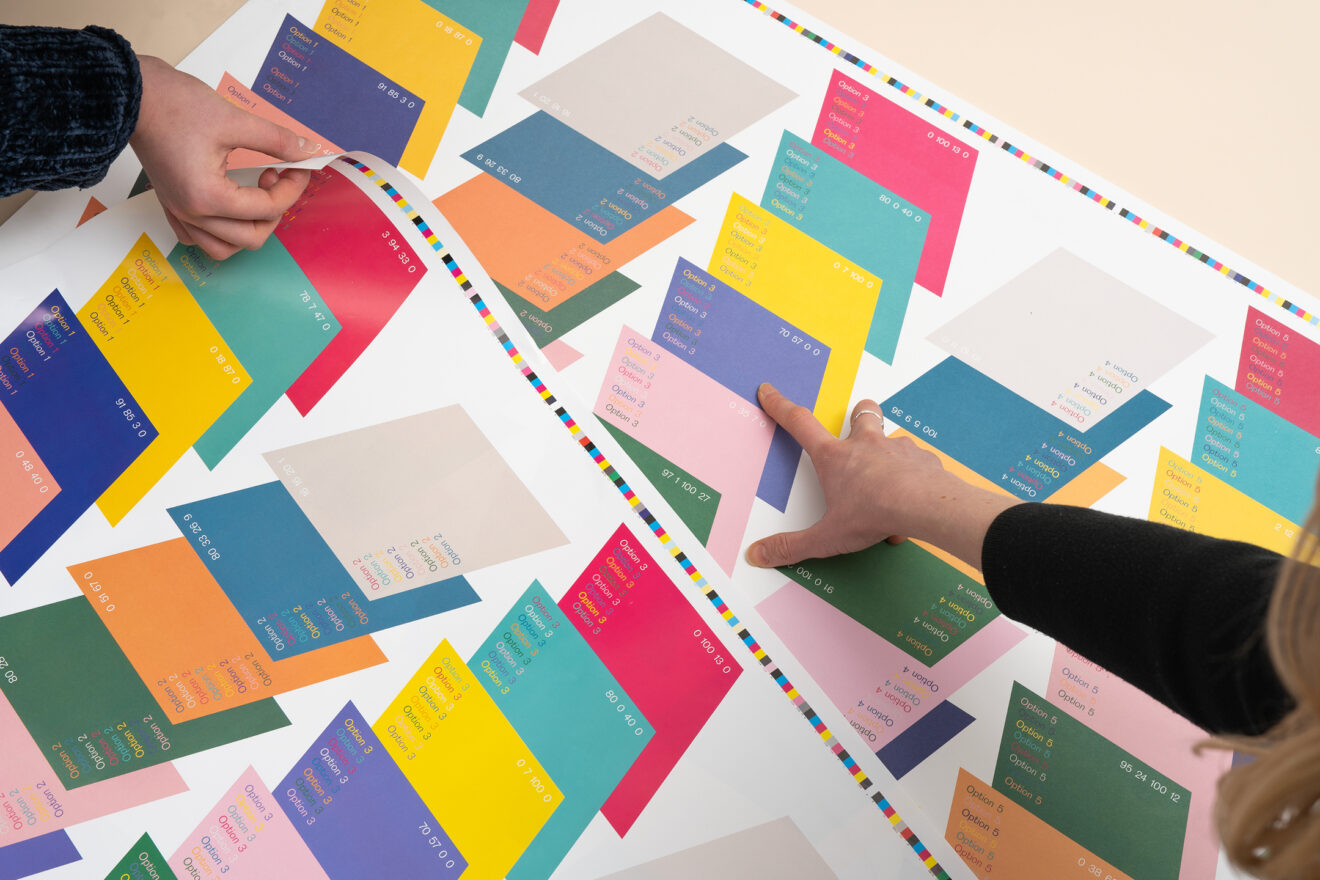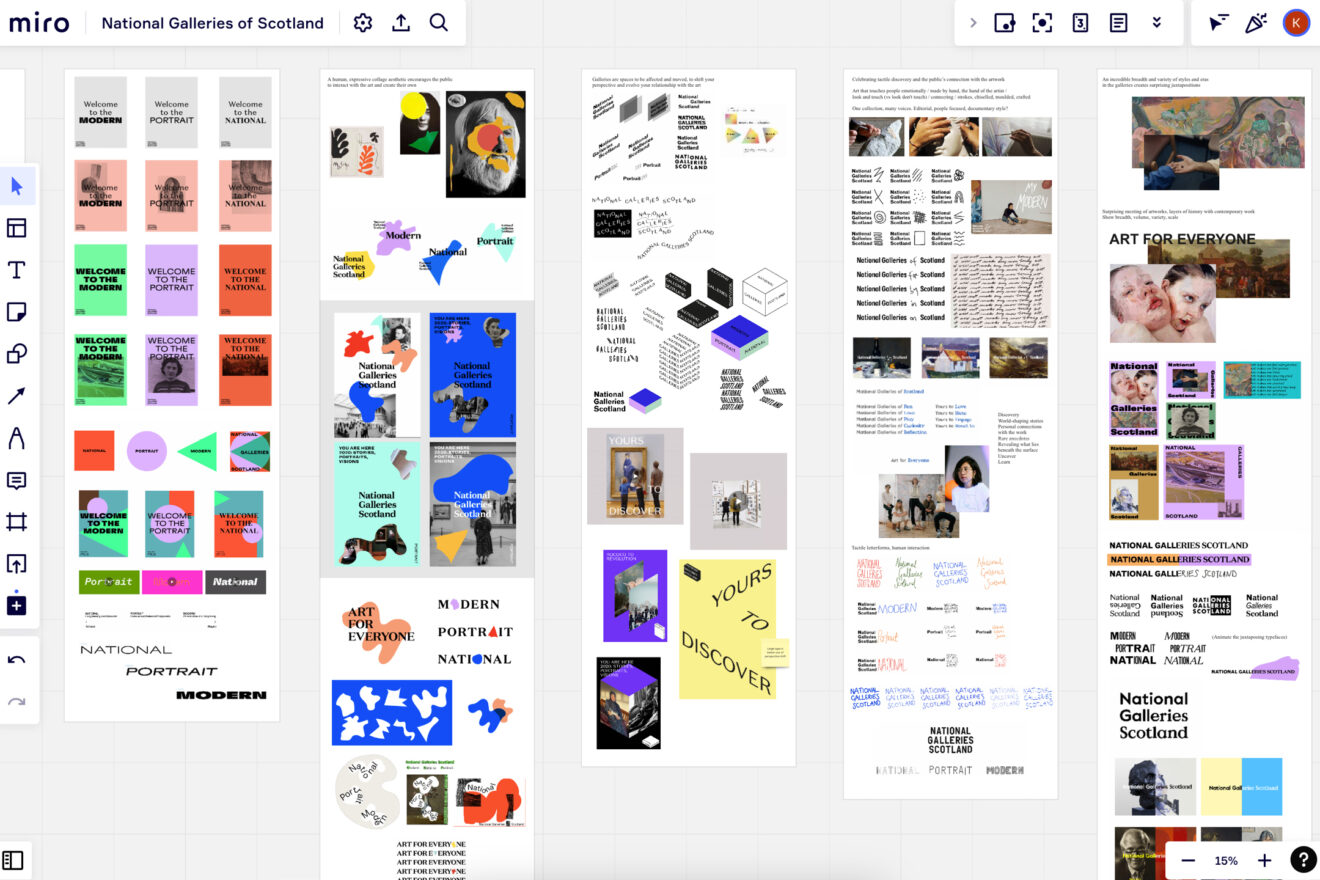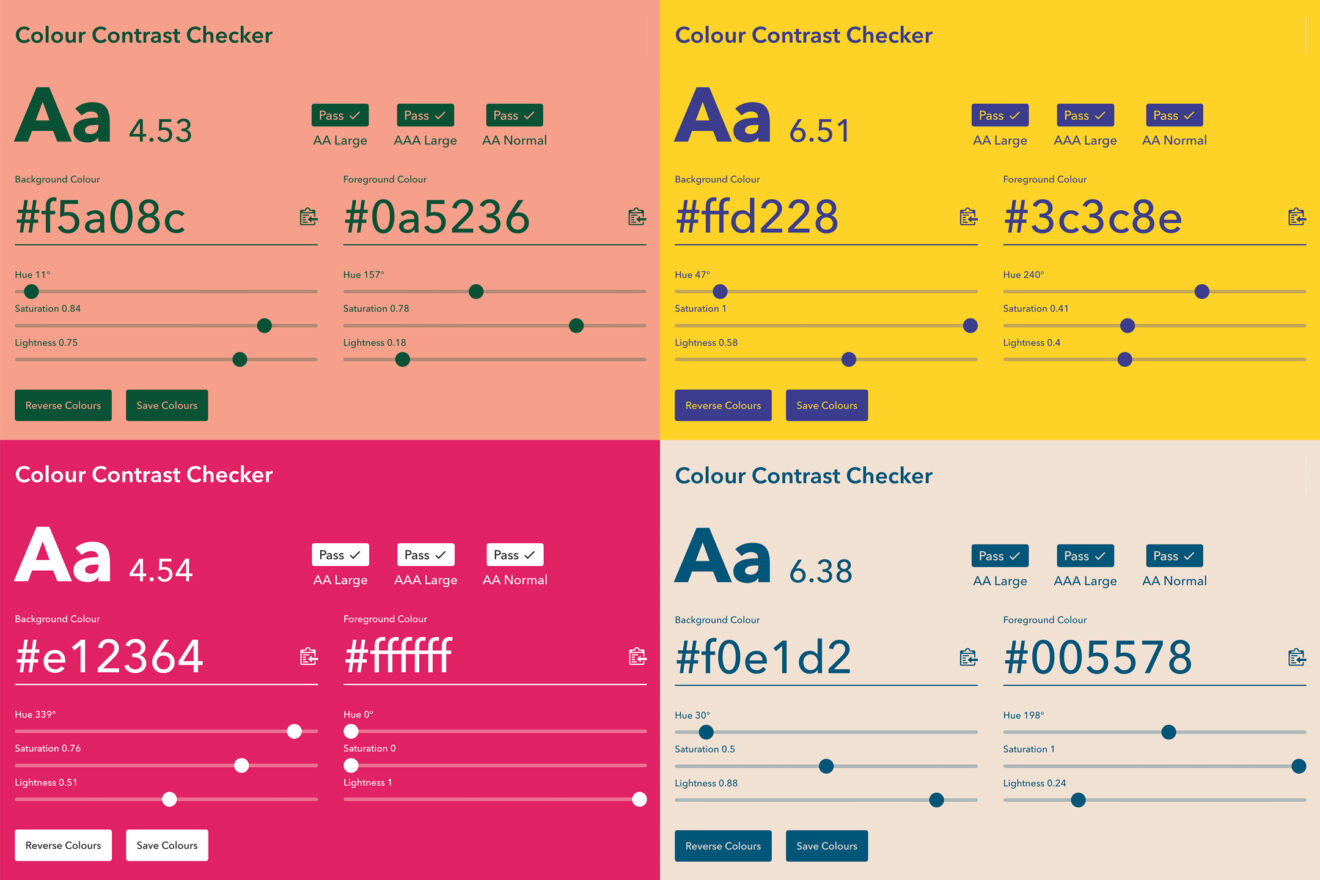 Two opposing planes in our marque interlock to create a form that is at once looking forwards and backwards, inwards and outwards.
Creative expression

The palette is built from the collection — a mixture of vivid and optimistic lights and rich and nuanced darks. In combination with a marque that can be used as apertures or containers for colour and imagery, the visual system allows for a wide range of creative expression that reflects art's diversity and its many layers of meaning.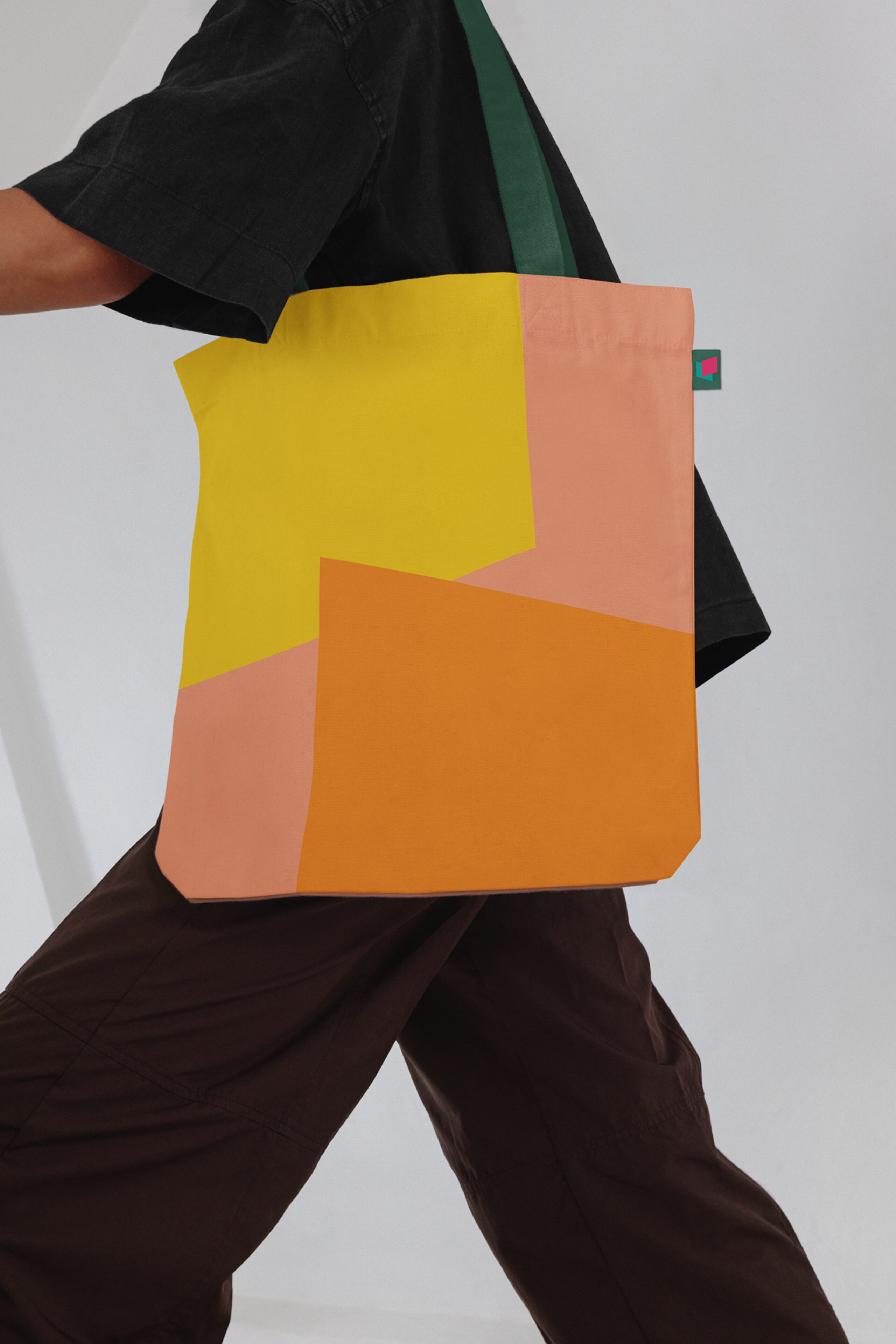 An invitation to discover 
With energetic movement and a generous and illuminating tone of voice the new brand encourages discovery at every turn, shifting attention from a private collection to an experience visitors can keep forever. 
At its simplest, the new brand draws a common thread between diverse art collections that are rightfully the pride of Scotland, but never overpowers the work it represents.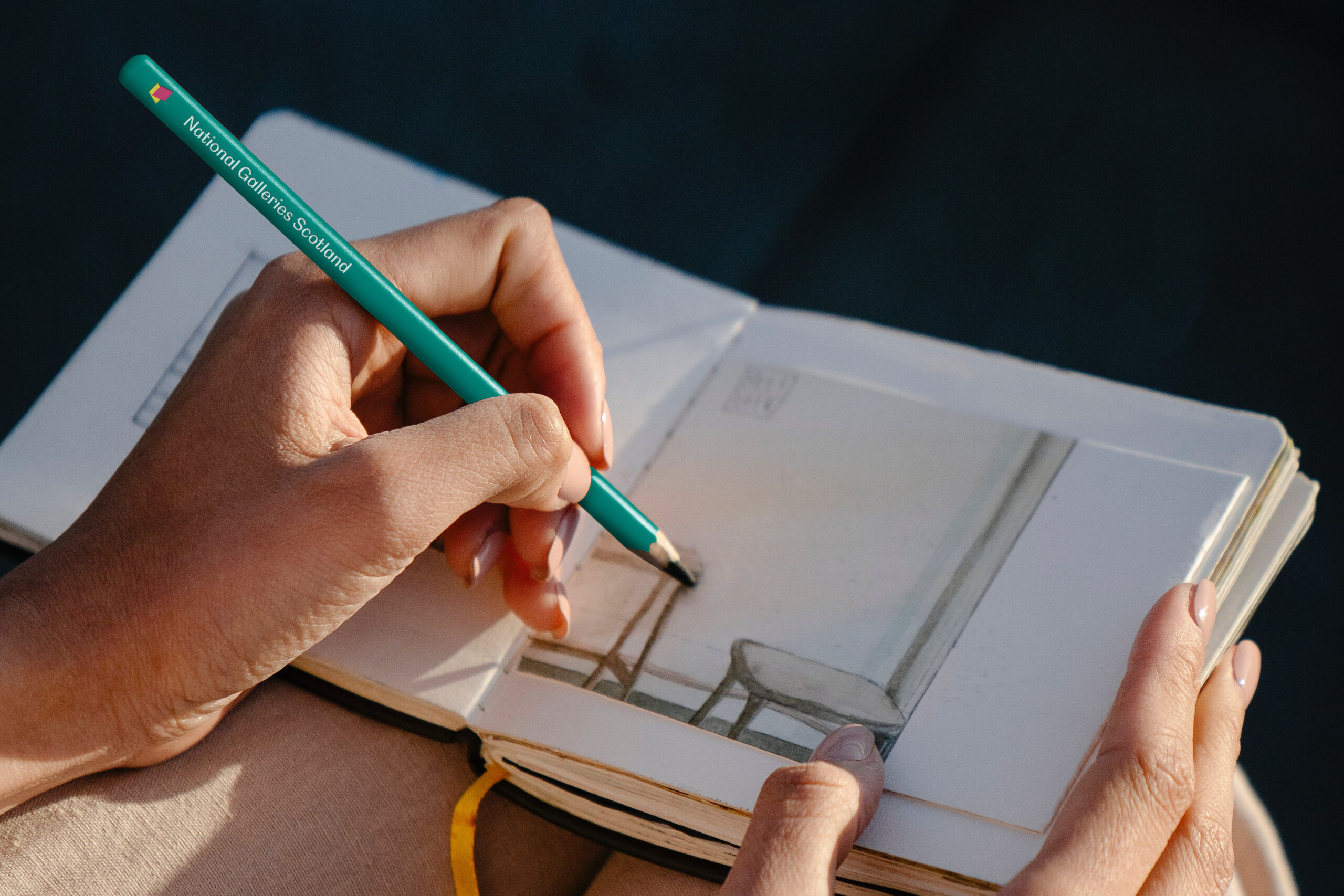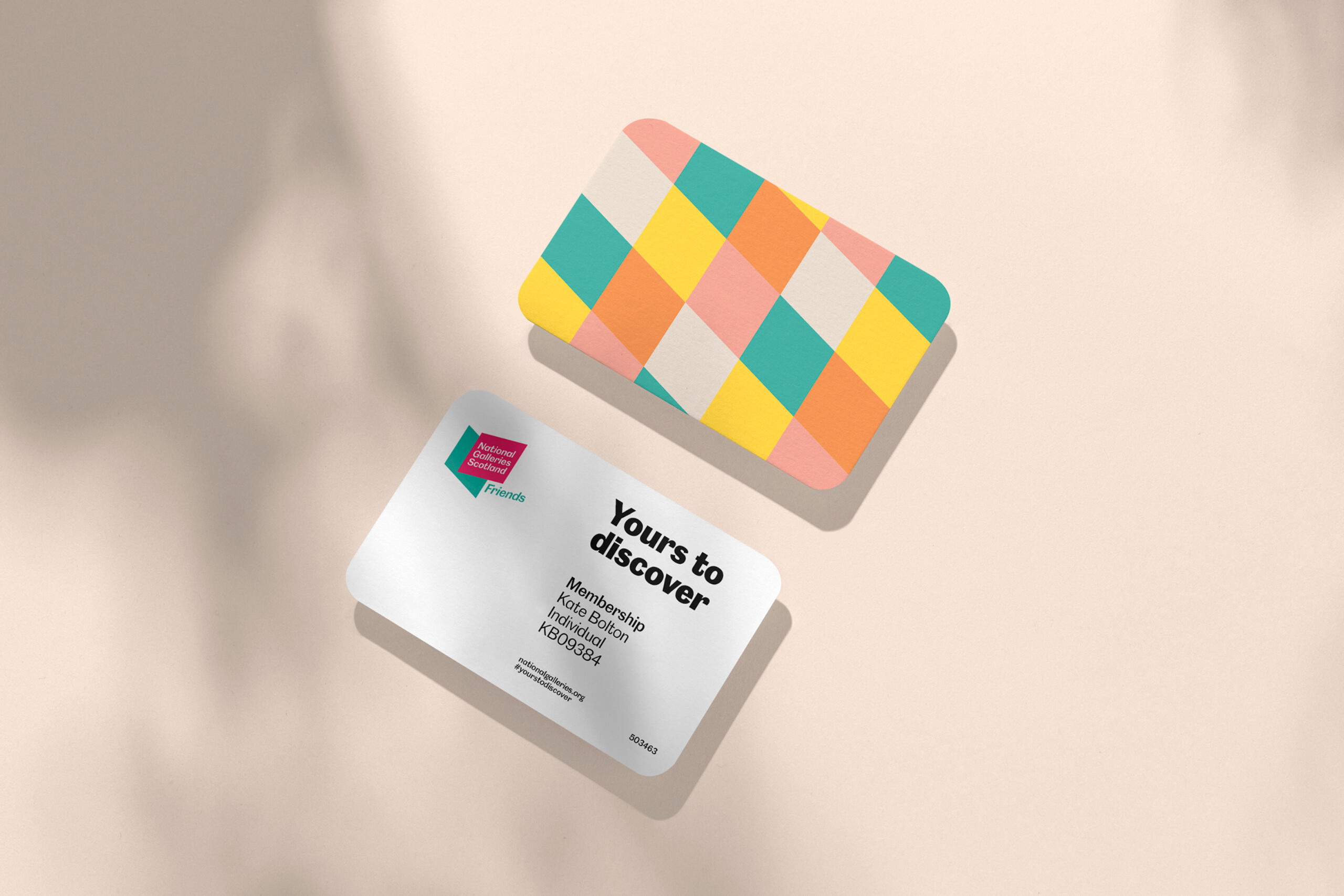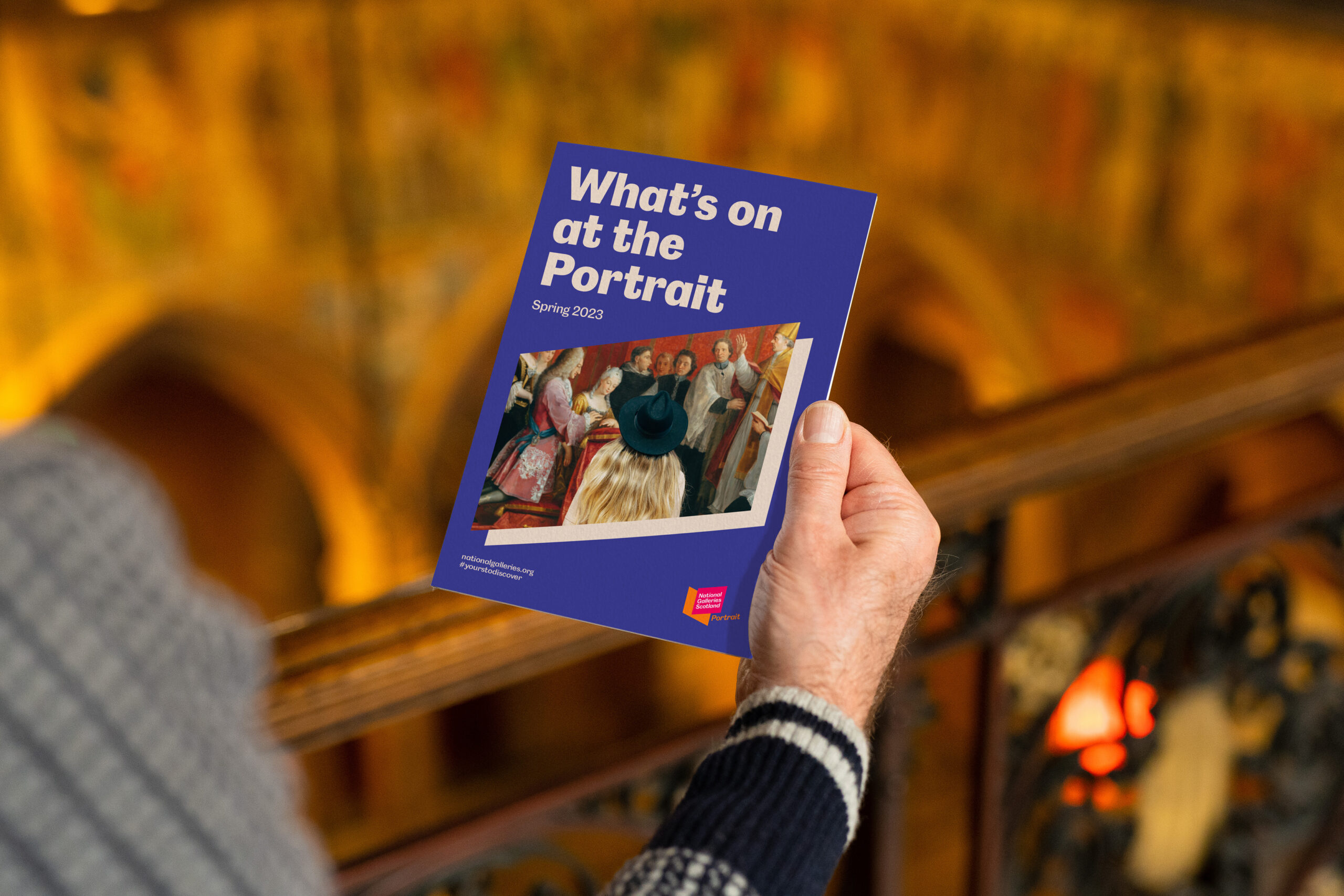 "We know that art can be powerful, and we want as many people as possible to experience everything we offer. The visual identity is one part of a huge organisational effort to widen our impact and reach out to new audiences."
Sir John Leighton
Director General, National Galleries of Scotland