The birthplace of Top of the Pops and Monty Python
was being transformed. Our brief was to turn it into
a place to call home.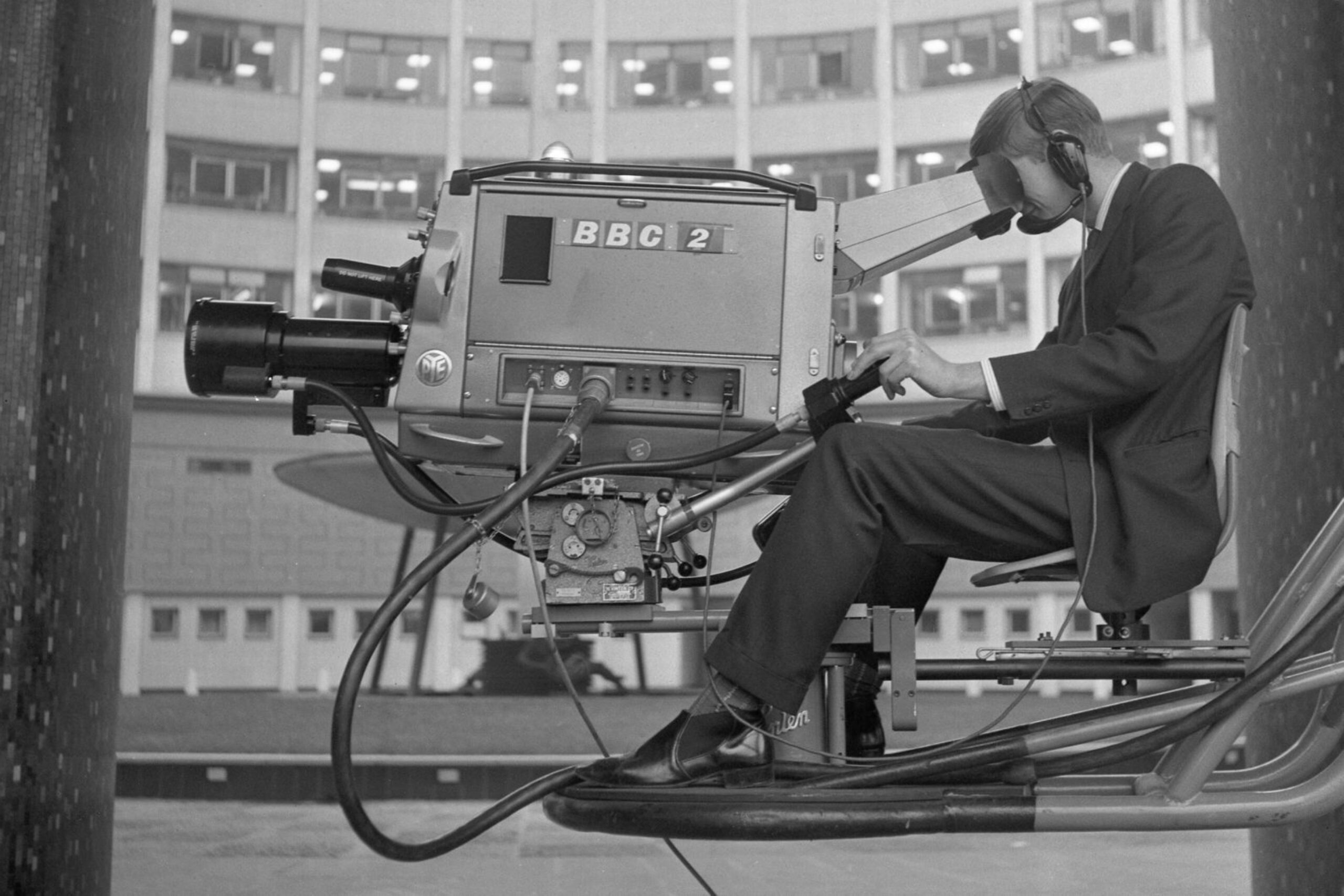 Brand strategy
The transformation of Television Centre would turn a closed-off site into a new focus for west London, with homes, cafés, restaurants, gardens, cinema, hotel and restored recording studios. But we believed it was equally important to evoke its rich history – to get people to ask themselves what it would be like to live in or visit this cultural icon. The result is a brand that speaks to the nation's head and heart.
Advertising
We wrote the tagline 'They called it the home of British Television. You can call it home.' and directed the shoots for a national advertising campaign that had the highest response rate of any residential campaign in recent years. Photography by Regan/Grey.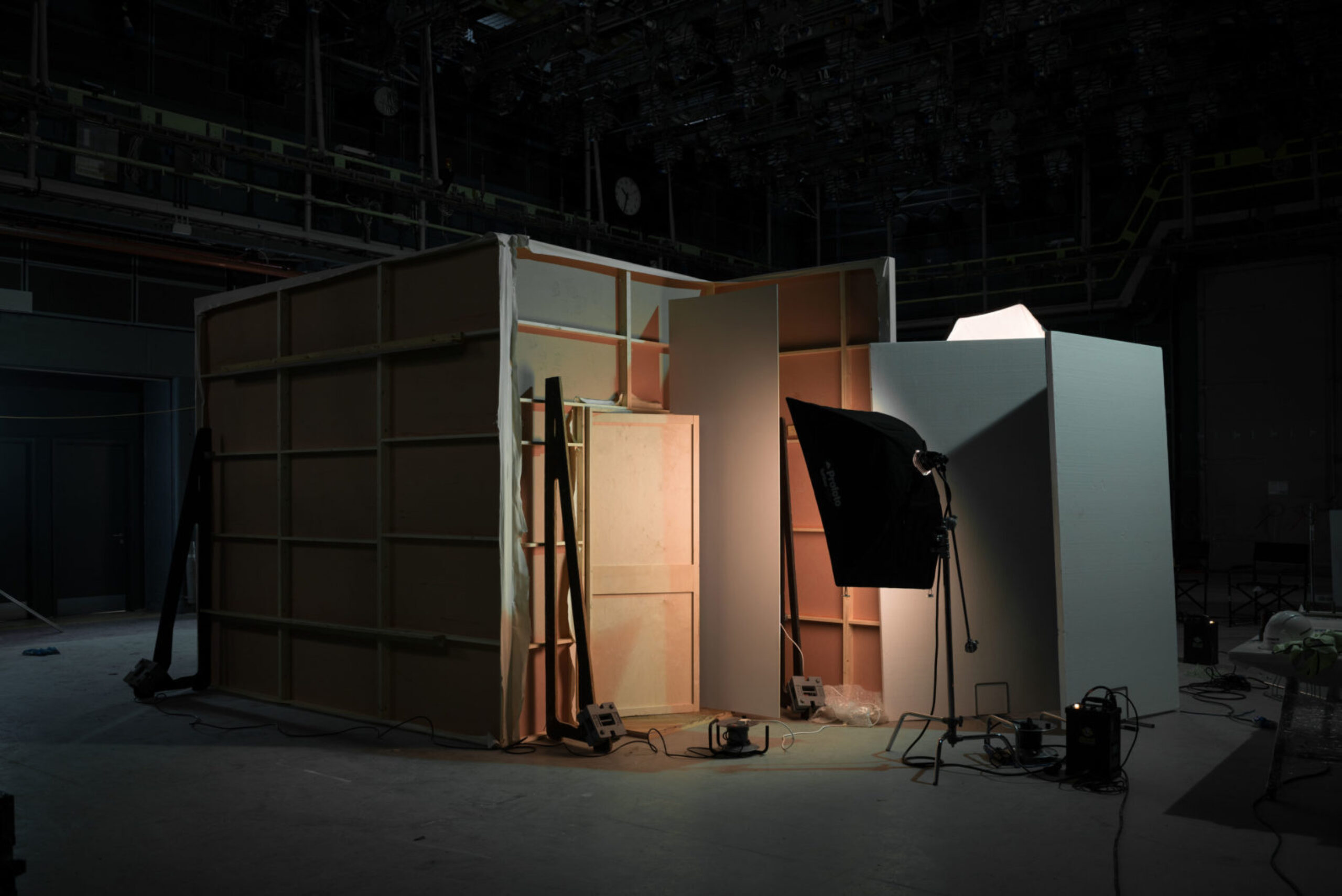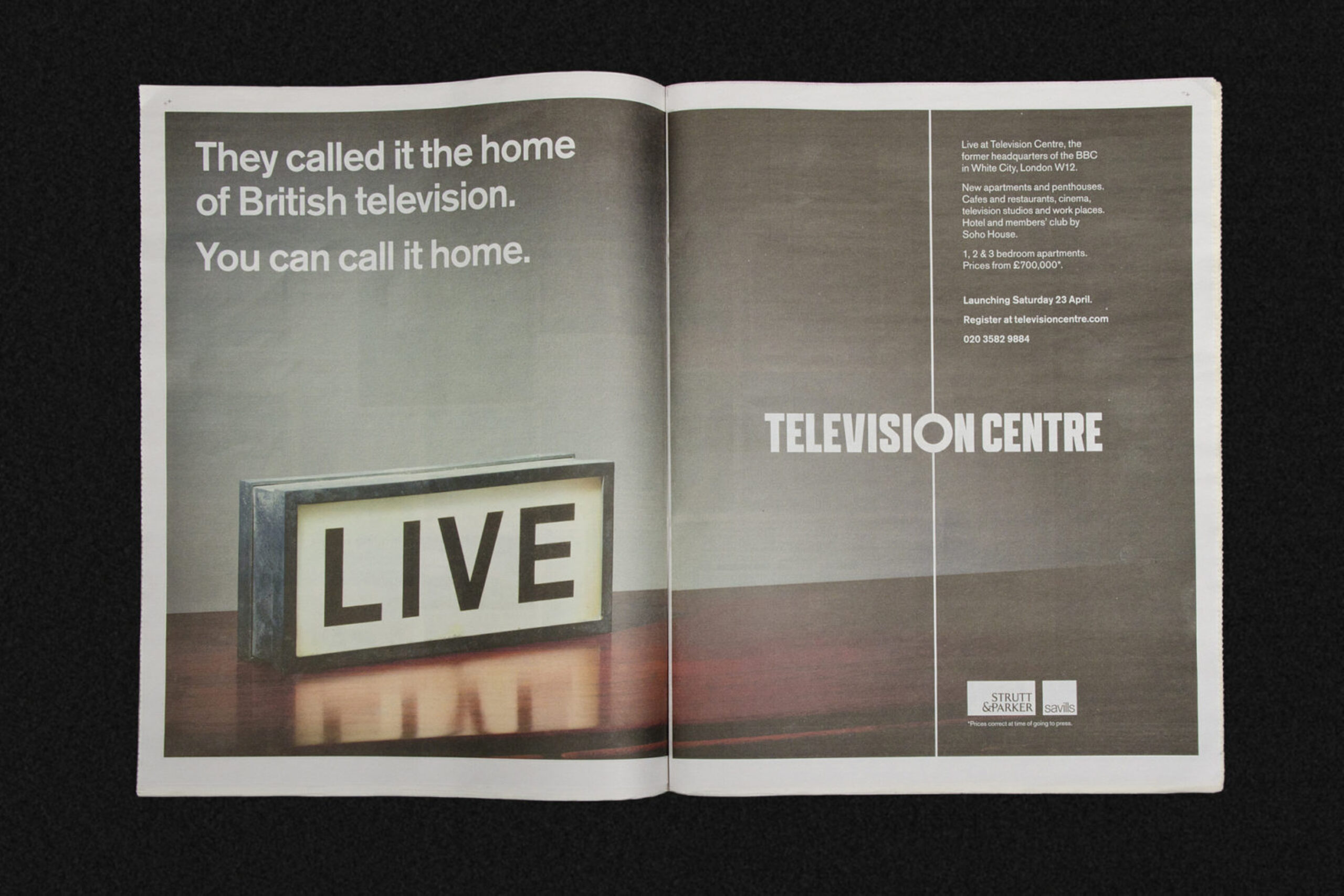 Visual identity
Taking the simple line from Television Centre's logo (originally designed by Prophet) and turning it into an expressive piece of motion, light and pattern, we developed an exciting manifestation of the identity that references the distinct TV's moiré effect.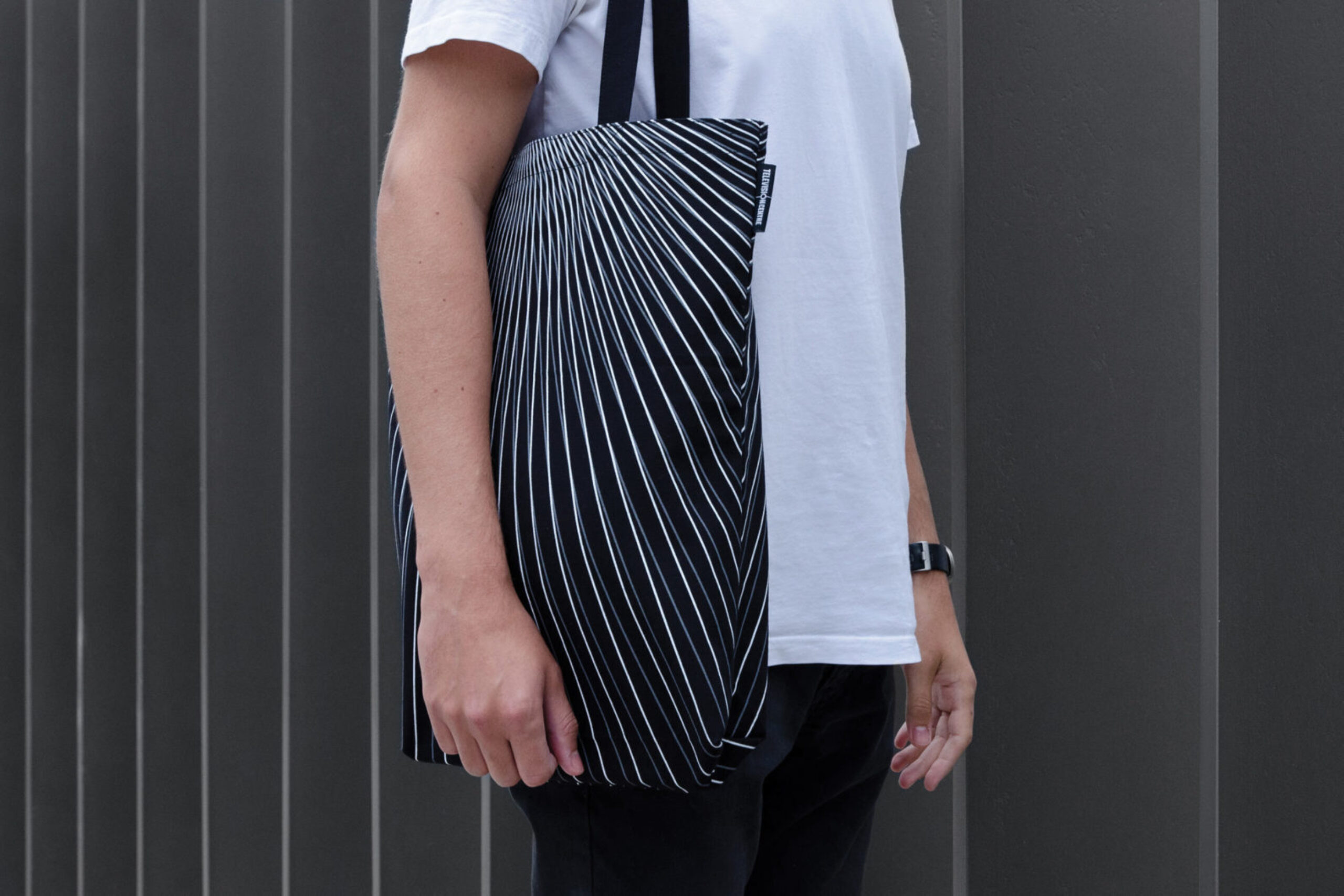 Exhibition
We created an immersive exhibition in Television Centre's famous Studio 1 — a huge space we made more intimate through a series of illuminated 'pods'. The exhibition led to £40M in sales on launch night alone.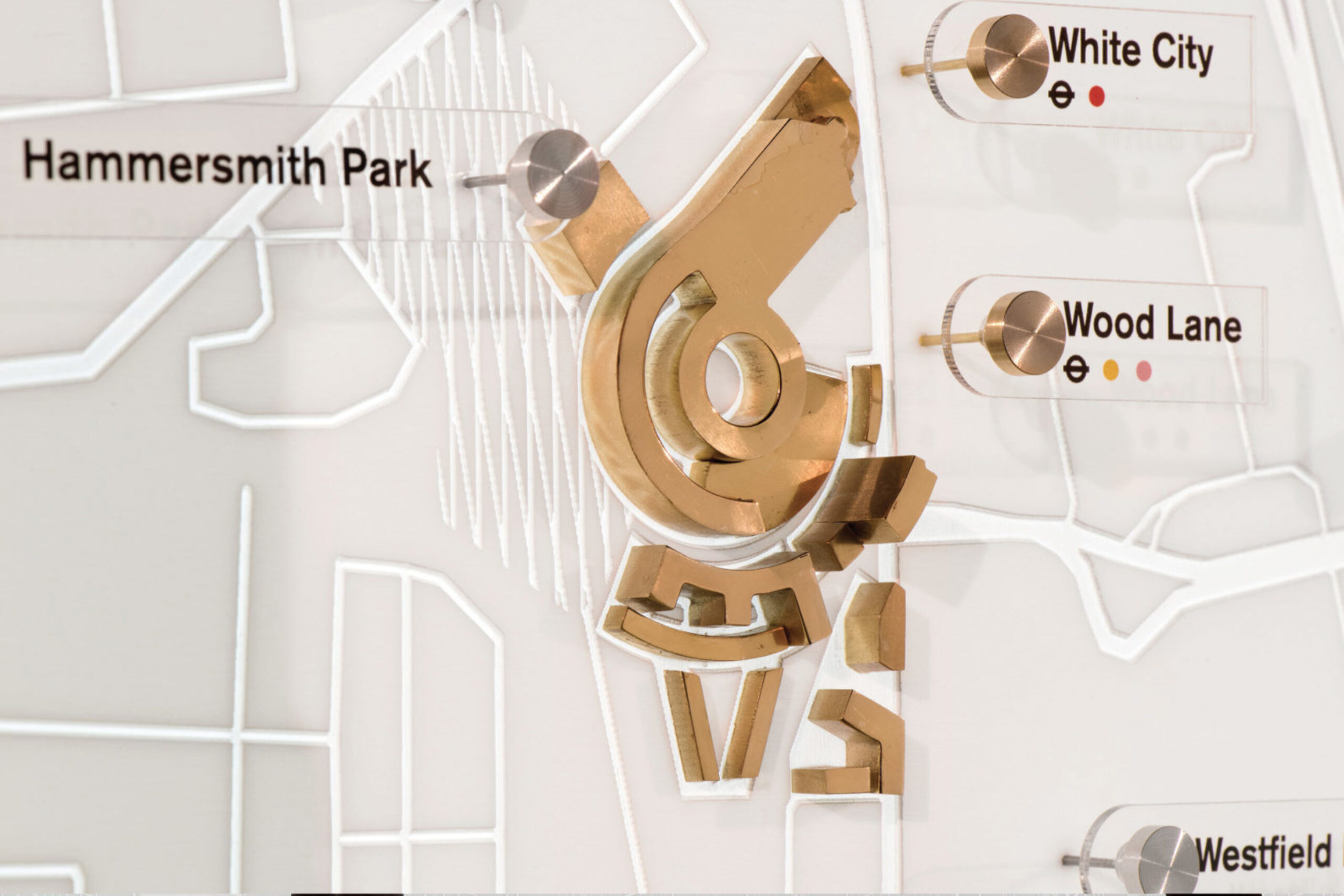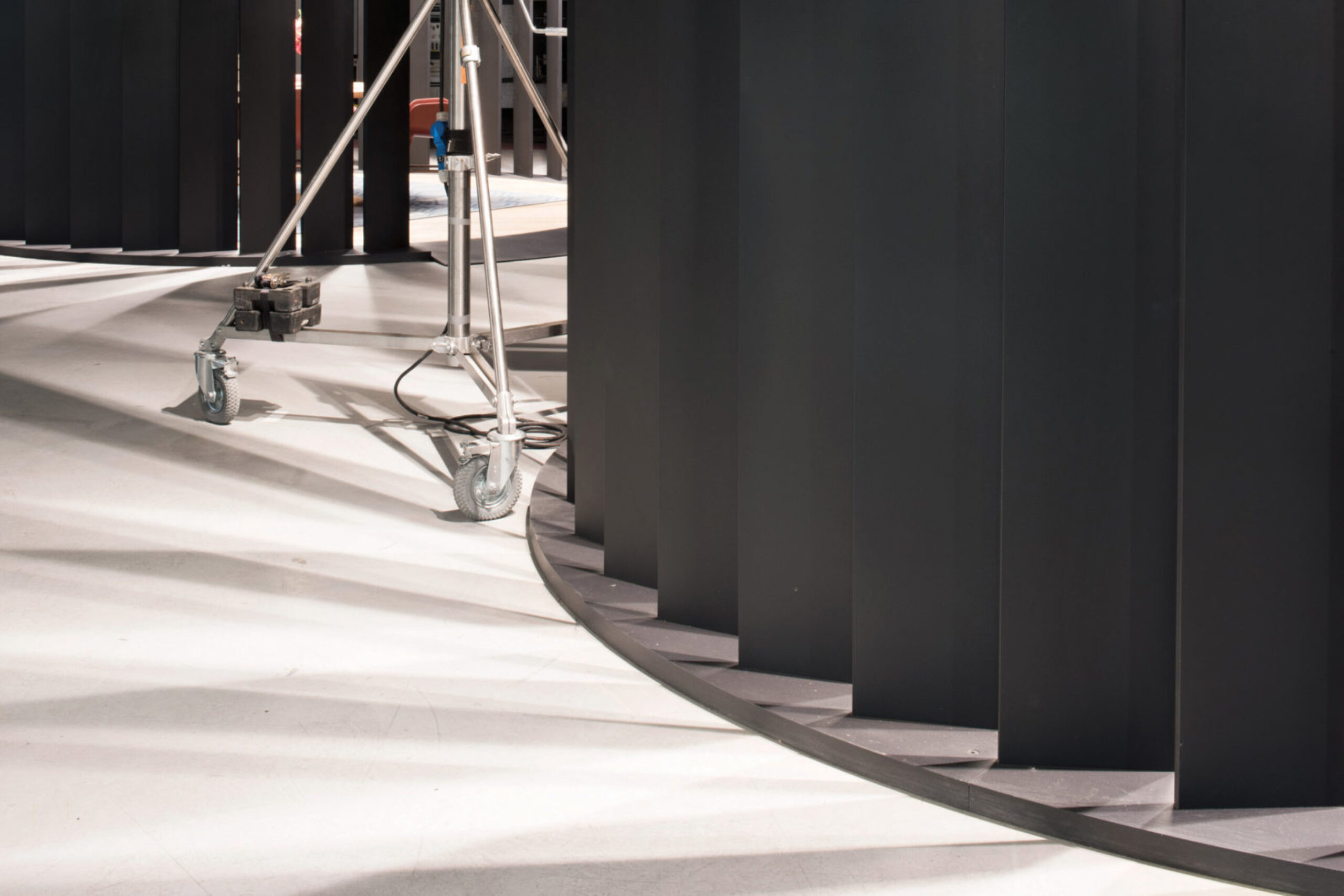 Digital and film
A rich website is supported by engaging films. We interviewed Nick Jones of Soho House, Paul Monaghan of AHMM Architects and many more to bring together the exciting story of the future of Television Centre.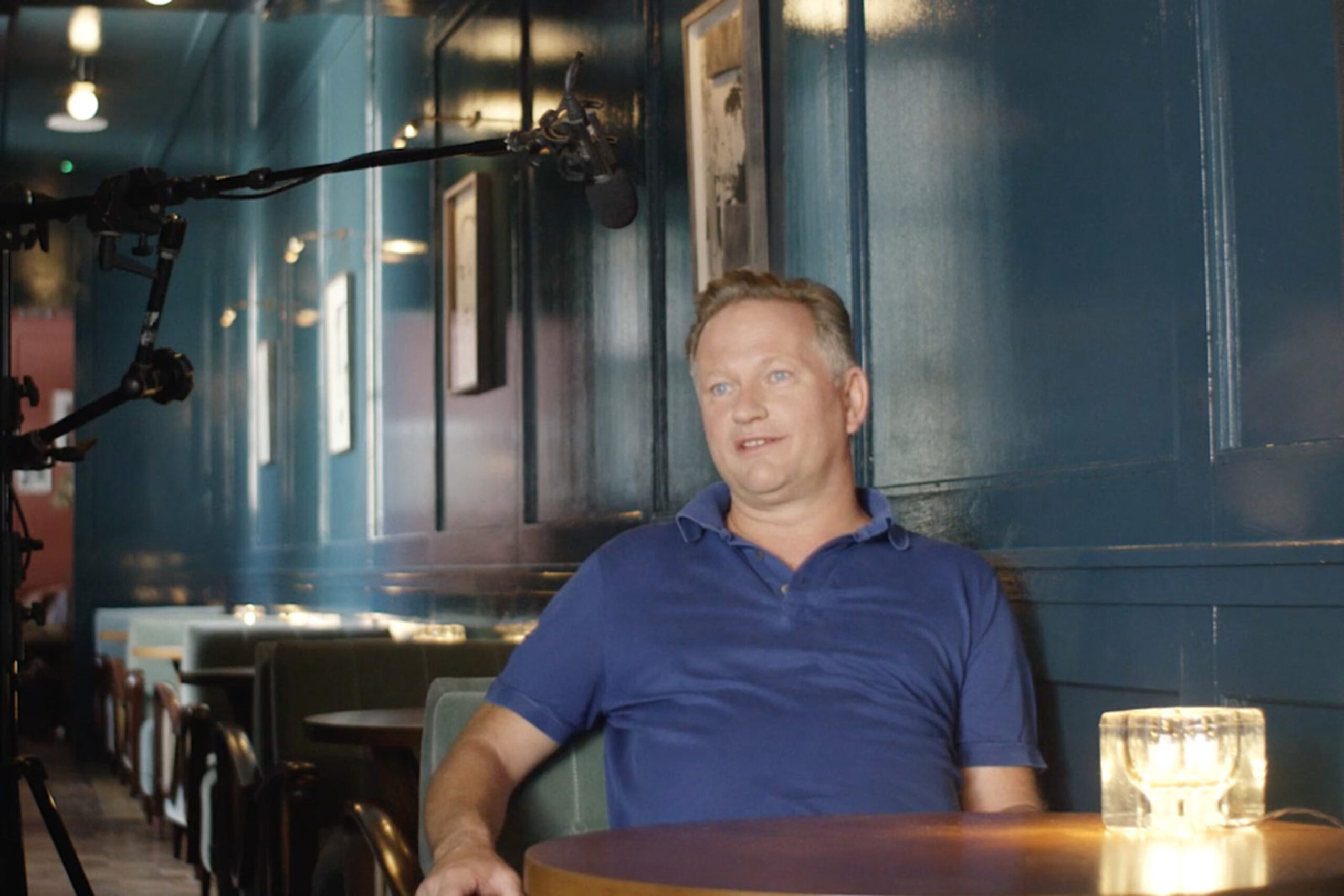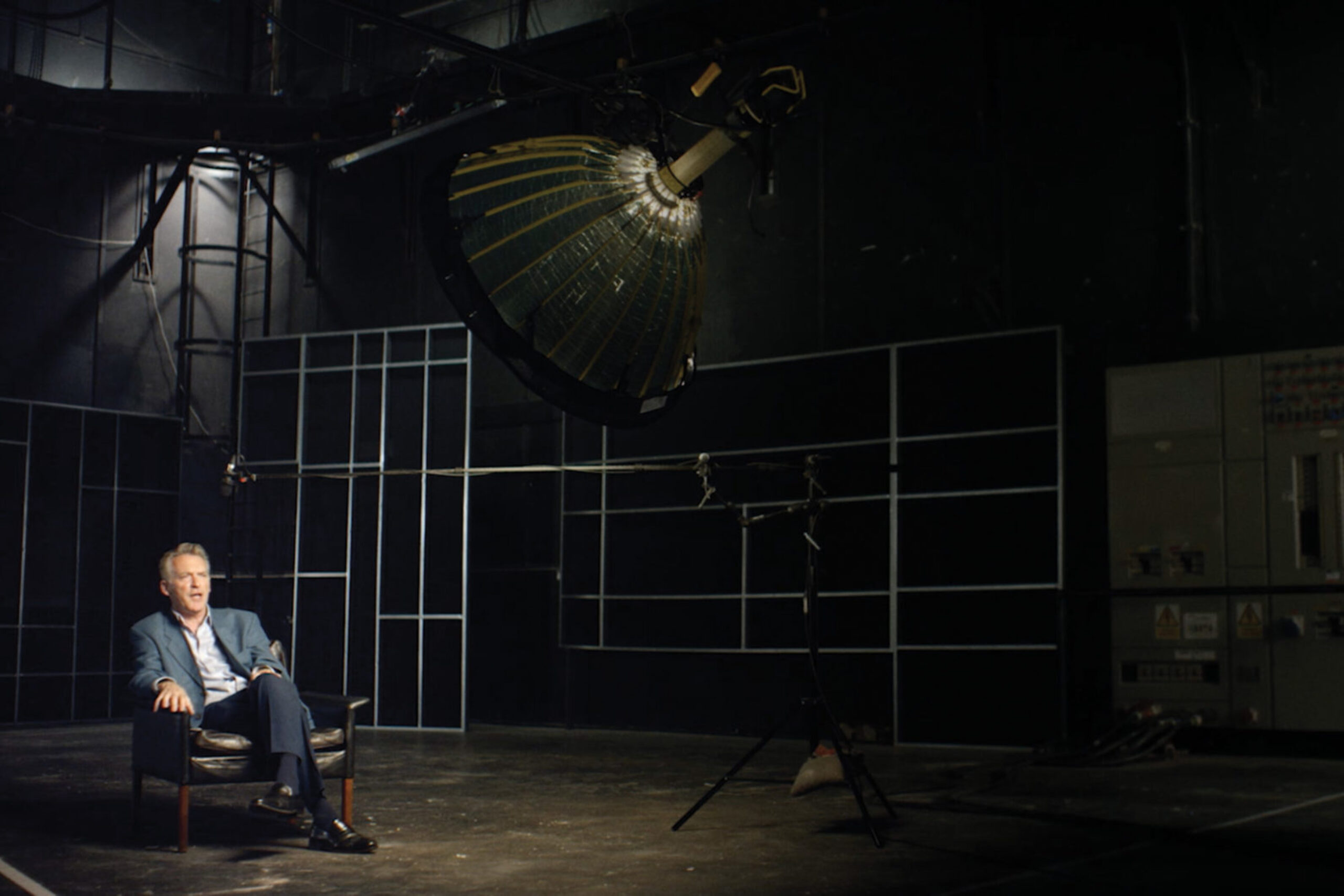 Hoarding
Bold and sharp, the smart black hoardings take Television Centre's line and draw it in light to connect the whole site.