Schroders
Wayfinding for global wealth management
Client

Schroders

Location

City of London
Expertise
Schroders' move to London Wall Place,
an imposing new building by Make Architects,
marked the coming together of their many
London offices under one roof for the first
time. This meant more than a new home,
but a new way of working.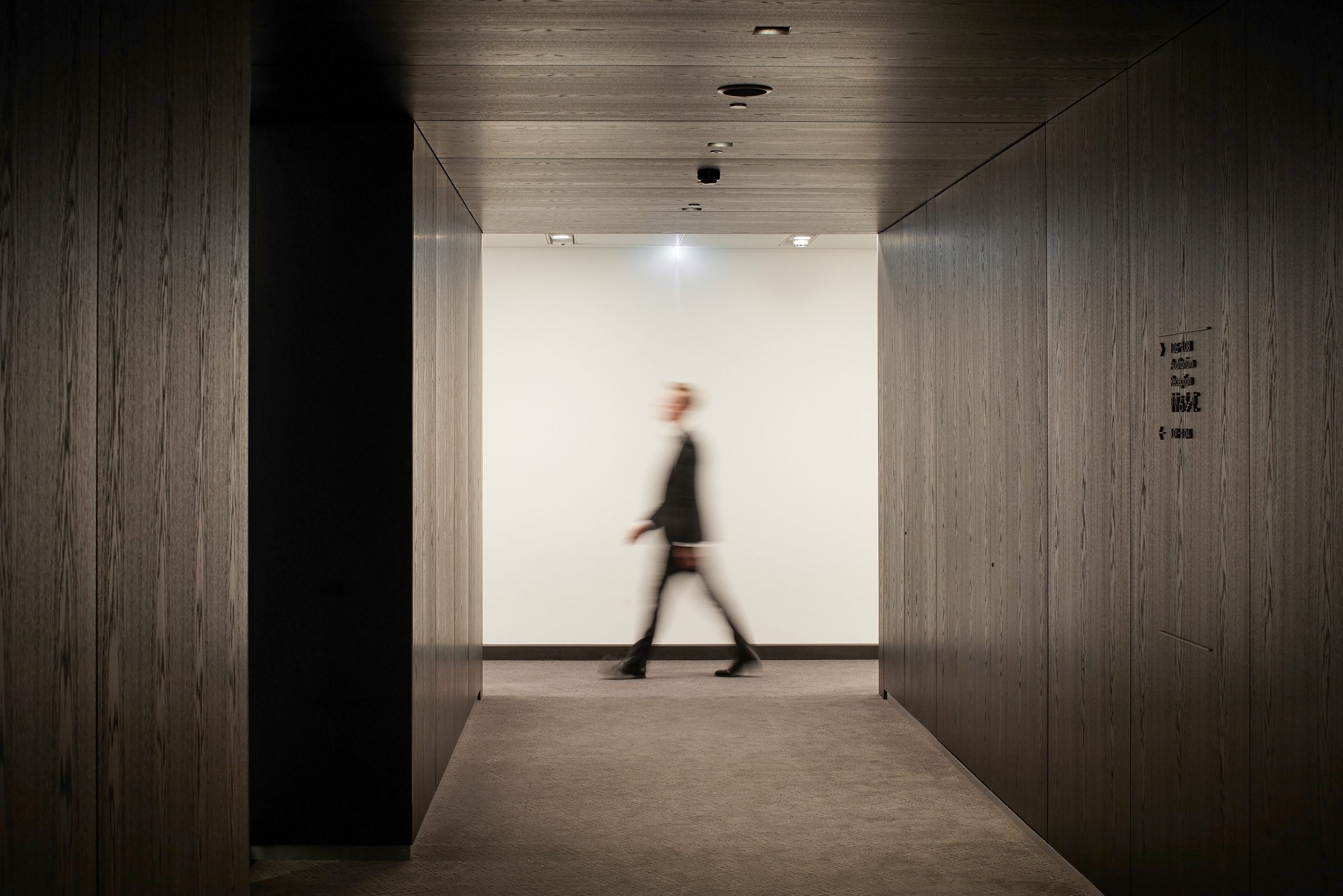 Discreet and refined
Schroders divided their space in two — the upper floors for quiet meetings with private clients and the lower floors for team collaboration. The challenge was to create a unified wayfinding language which could vary in tone, but stay consistent across these different environments.
The client-facing floors required a discreet hotel-level treatment in keeping with tp Bennett's interiors. We specified anodised waterjet-cut aluminium letters with hidden fixings to complement the elegant material palette and introduced a refined hanging line to anchor and frame the elements on the various surfaces throughout the space.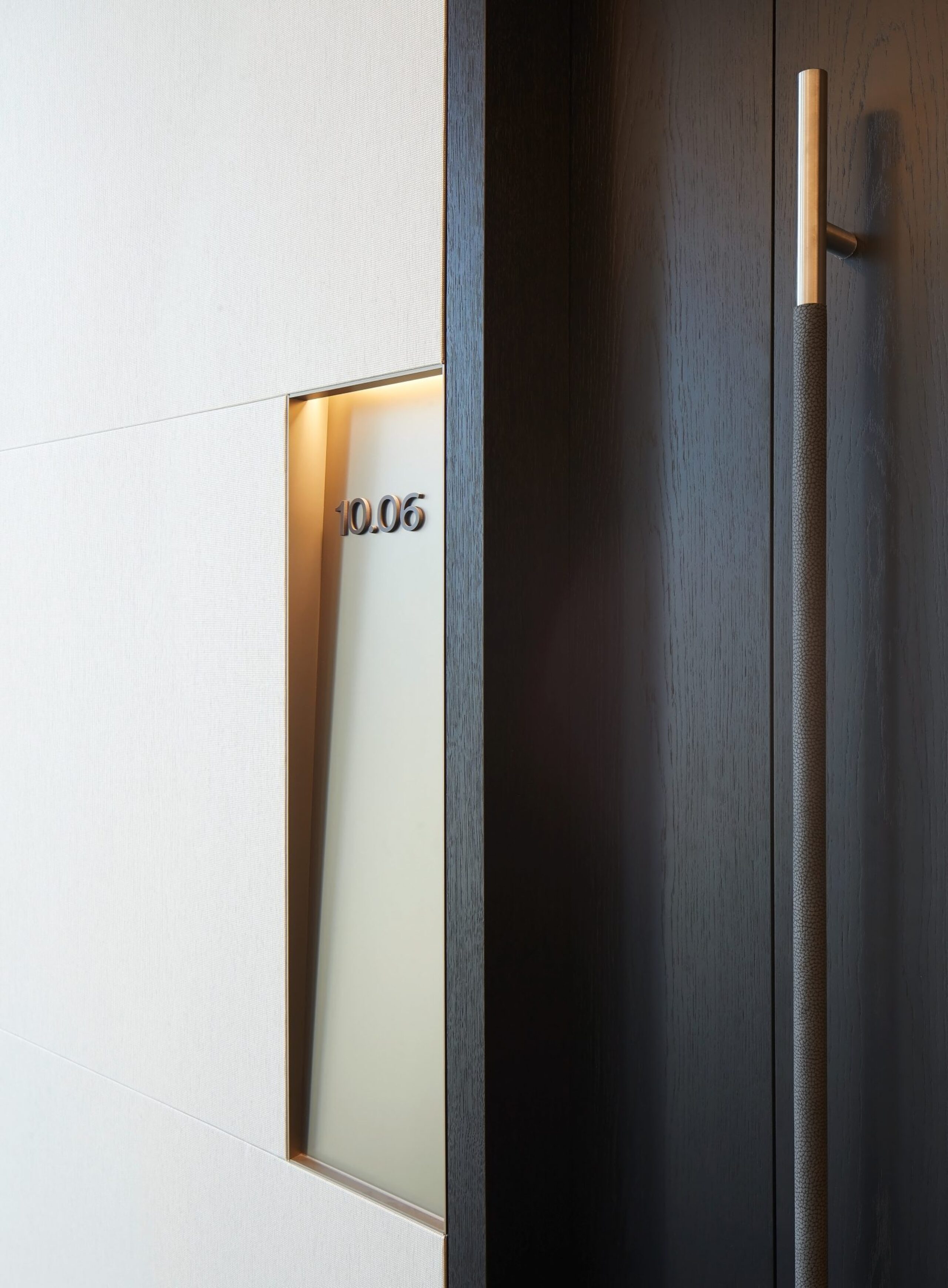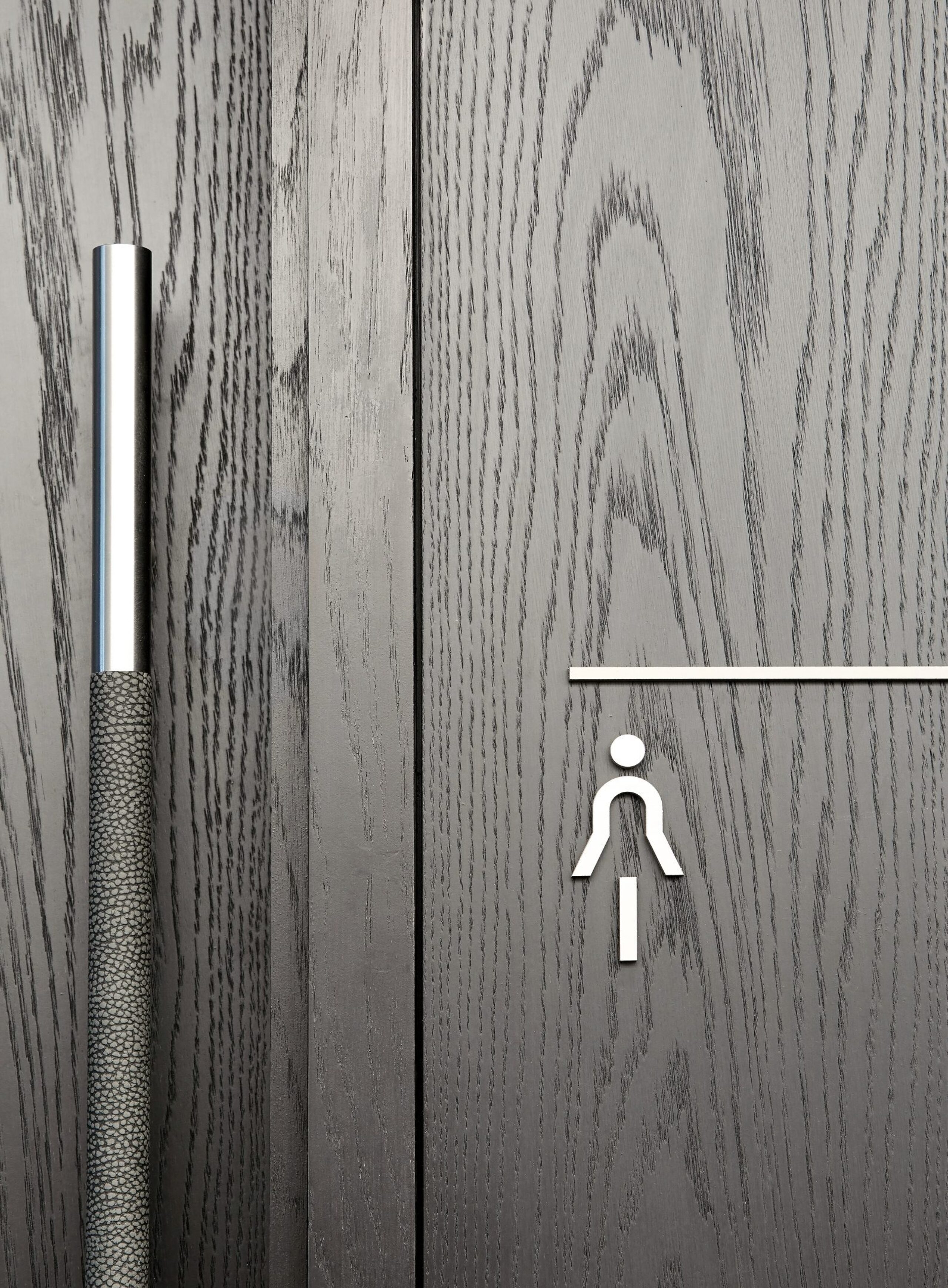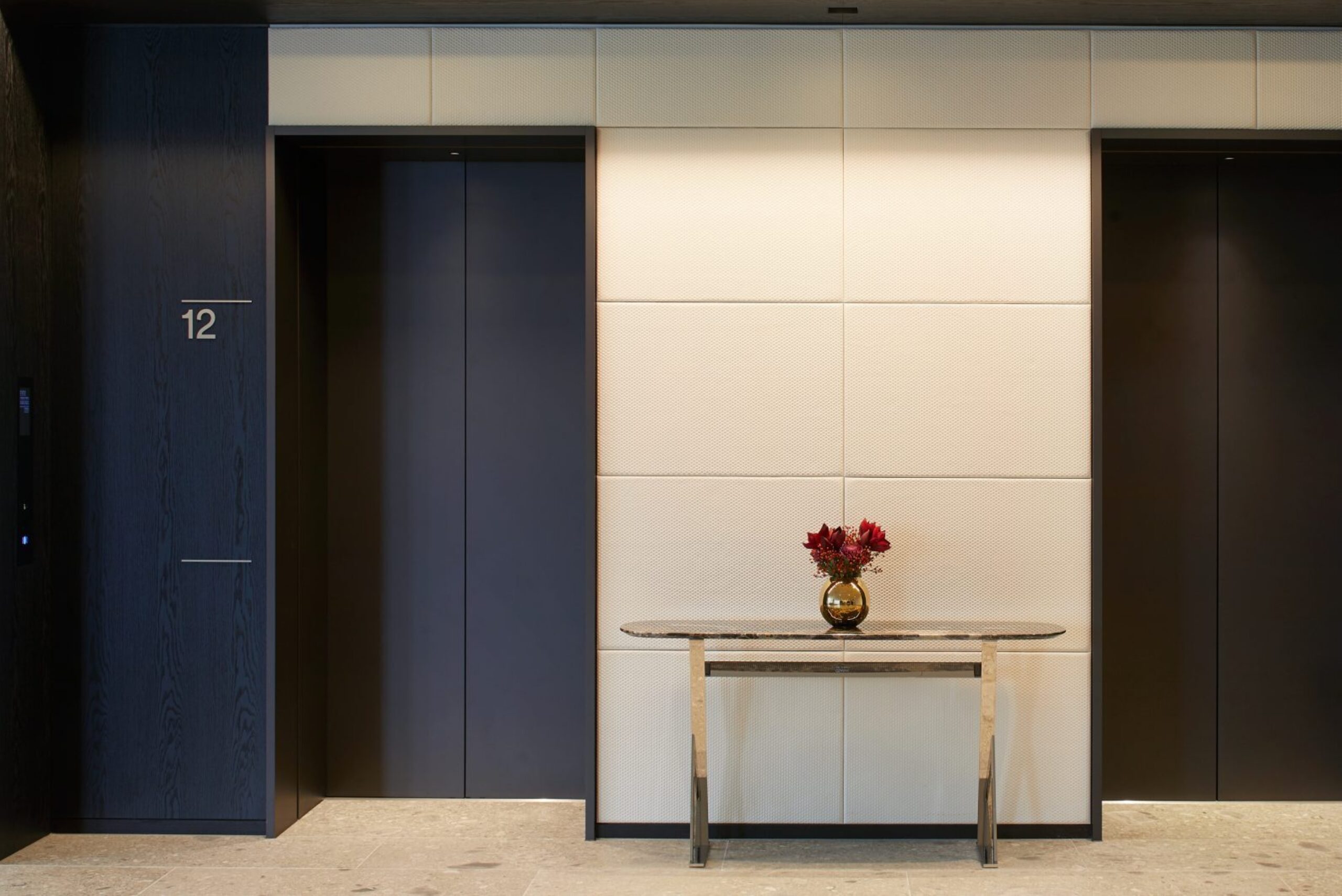 Bold and beautiful
The line language was extended into a bolder expression on the team floors with tactile square-fluted panels acting as a container to hold wayfinding information. We cut into the fluting at vertical circulation points with supergraphic floor numbers and glazed, simply updatable sign panels. Projecting signs displayed our bespoke icon set developed to complement the sans serif typography used throughout the system — we believe even toilet signs deserve to be beautiful.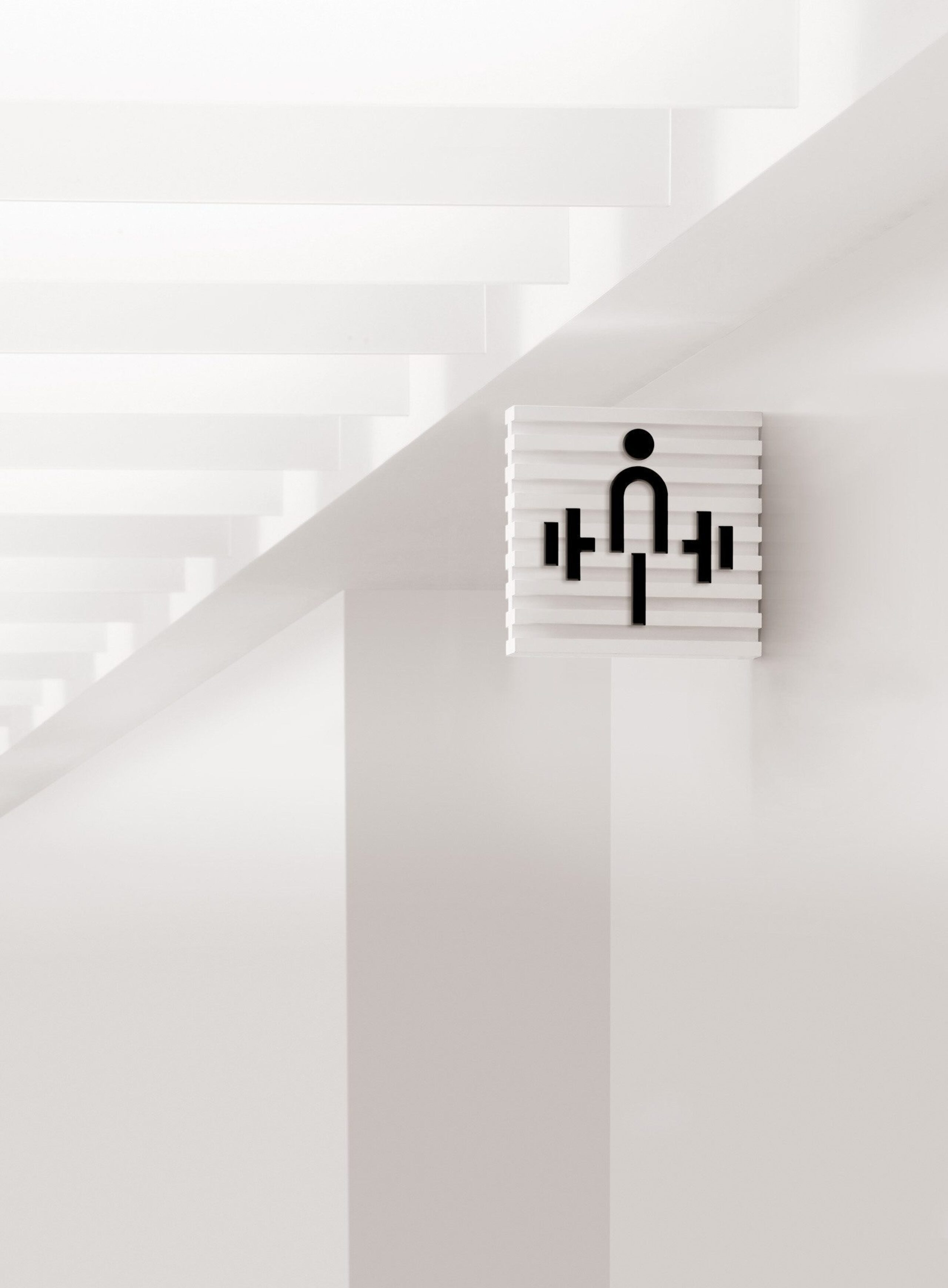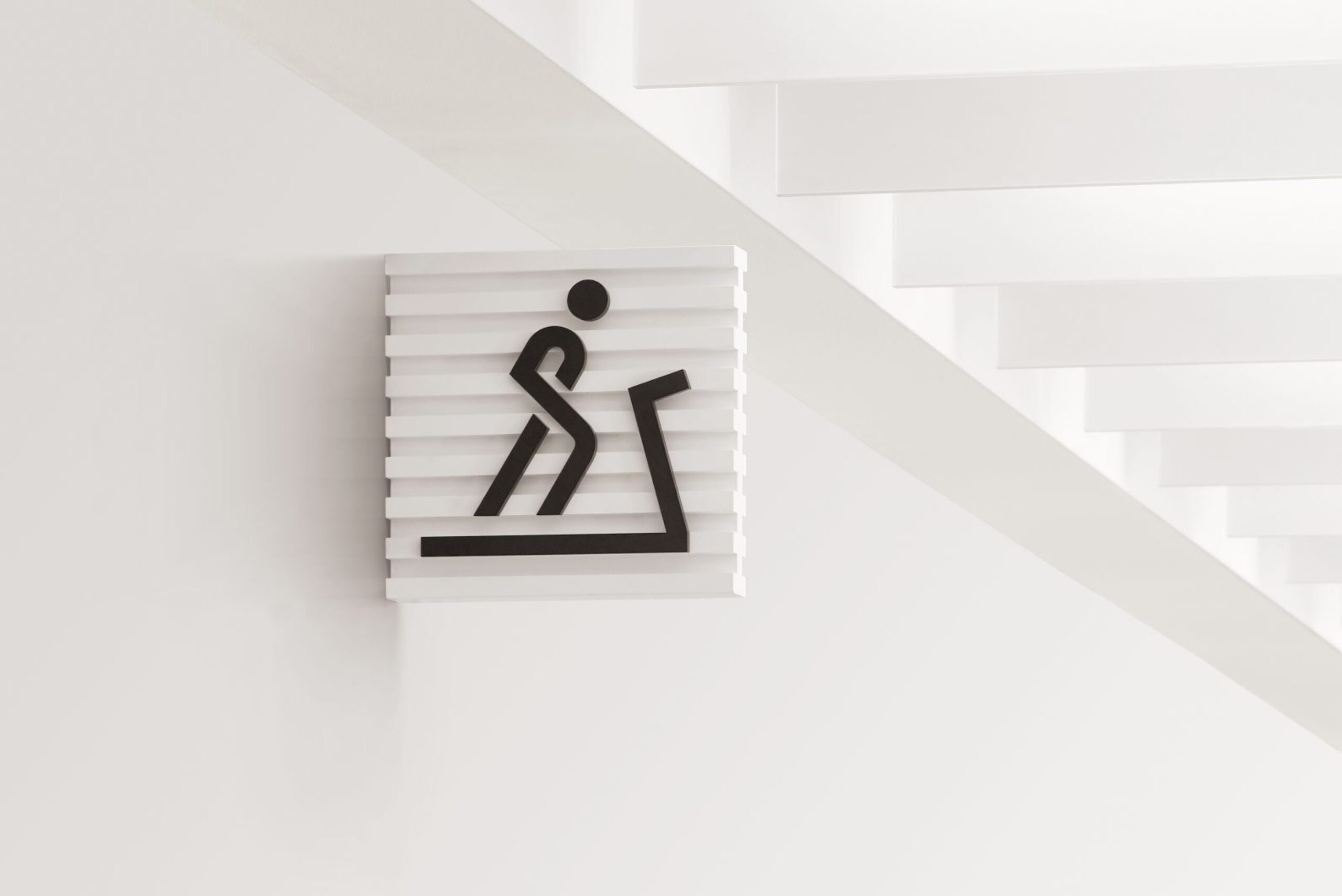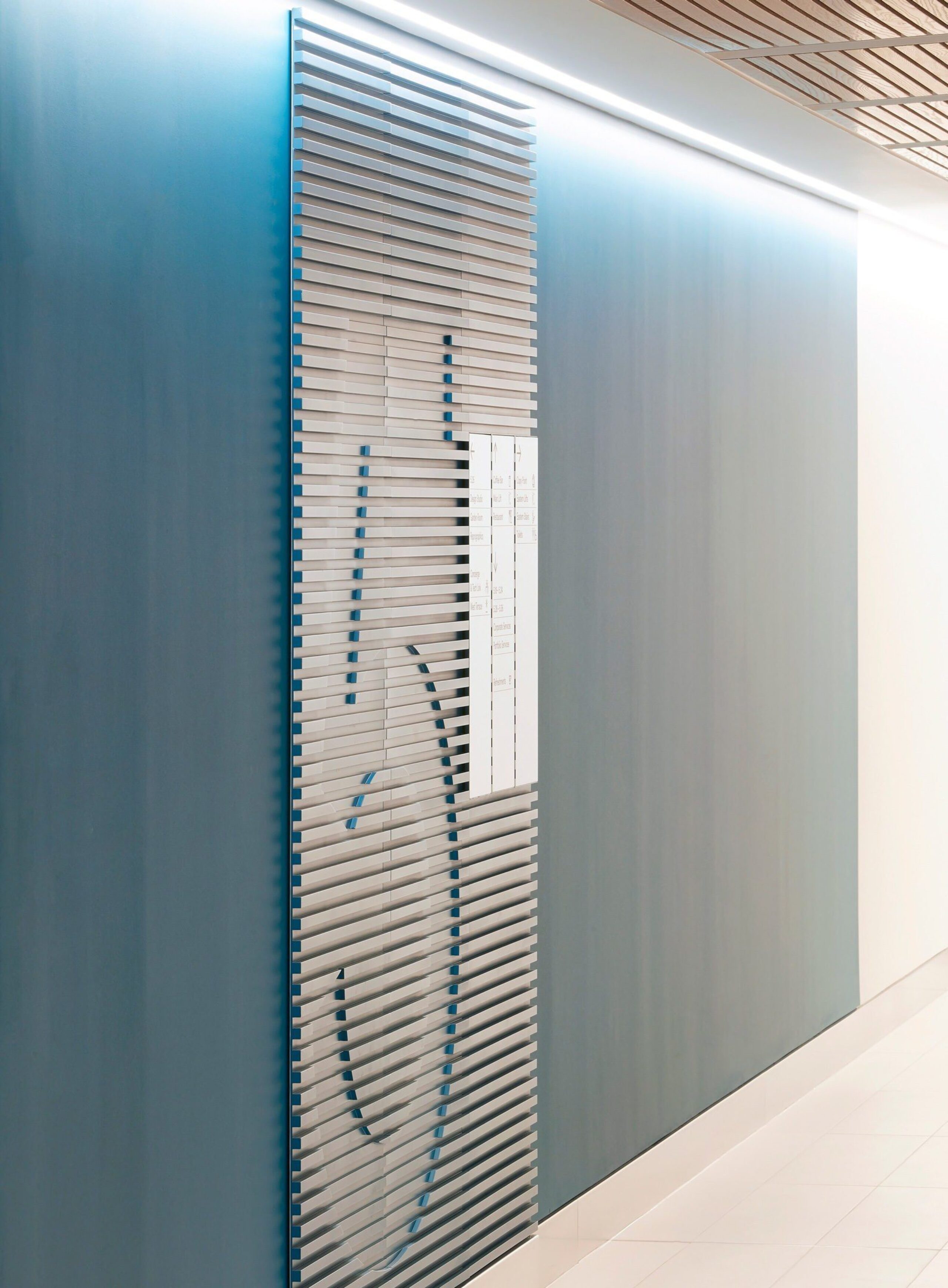 A crafted process
We worked closely with the Schroders' transition team, their global branding group as well as facilities managers and interior architects to ensure a holistic and flexible solution. Continual quality checks and careful assembly have created a highly crafted and enduring wayfinding system across a complex and varied set of spaces.