Edinburgh Park is the most exciting piece of
city to come to the capital in decades — a new
community with a public art trail, renewable
energy centre and striking sculptural hub
made from shipping containers. We helped
create a powerful story and stirringly beautiful
brand for this progressive place.
Wider horizons
Situated in the shadow of the Pentland Hills yet minutes from the heart of the city, Edinburgh Park has an incredible opportunity: embody the best of both Edinburgh's spectacular countryside and its bustling capital. But most locals knew the area as a soulless business park.
We used the wide Scottish horizons to embody Parabola's forward-thinking architectural vision and created a graphic device to reflect this. Securing permission for Alexander McCall Smith's iconic quote about Edinburgh was the masterstroke: "This is a city of shifting light, of changing skies, of sudden vistas. A city so beautiful it breaks the heart again and again."
Landmark sculpture
To reflect the park's close relationship with art, we designed a secondary marque that references the sculptural landmark, Mach1, that will serve as its visitor centre. The outline of this building is instantly recognisable; Dixon Jones in collaboration with Scottish artist David Mach created the building from 36 shipping containers that look to have been thrown to the ground by a giant hand.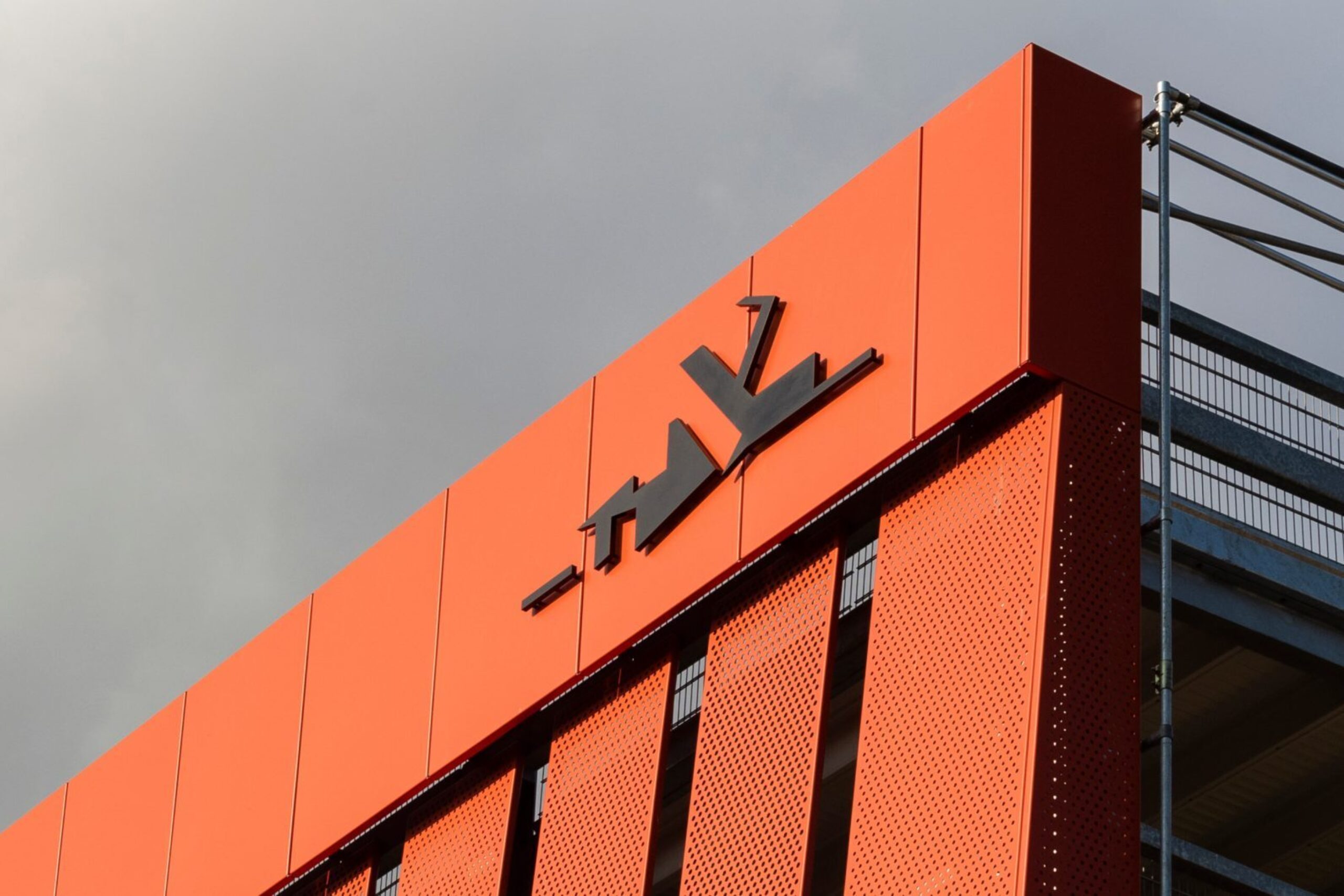 Visual language rooted in place
We commissioned a rich body of photography to show off the area's wild side, taking inspiration from the natural beauty of the development's surroundings. To add depth to the visual language this was complemented with a selection of hand-crafted textures paired with a characterful and opinionated serif typeface set above and below the horizon line. The whole was unified by a harmonious organic palette of forest greens under dawn skies.
Parabola is establishing a trail of world-class sculpture throughout the estate, and working closely with photographers and poets-in-residence to document the project as it unfolds. Our elegant website reflects Edinburgh Park's artistic sensibilities and acts a place where these stories can be told.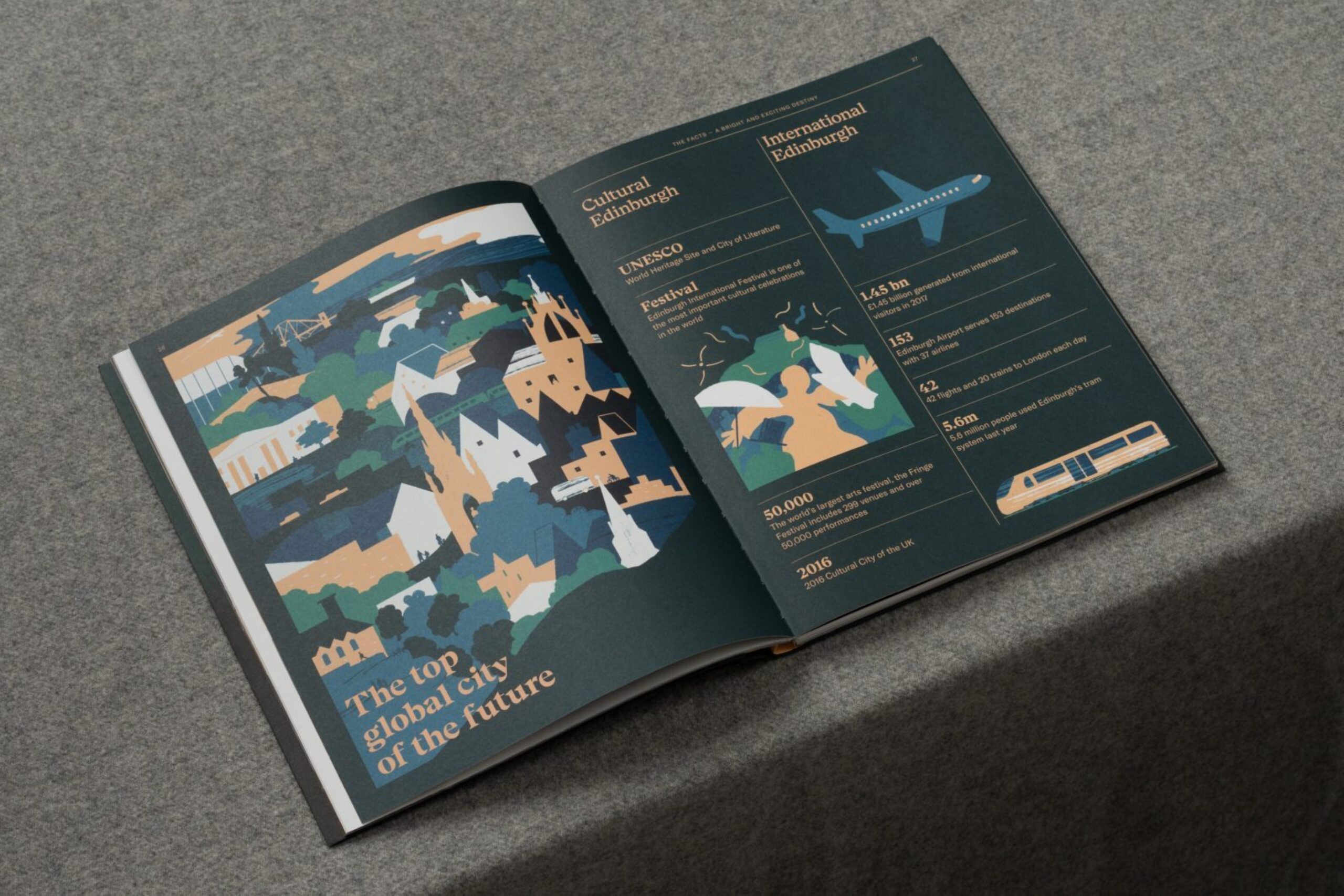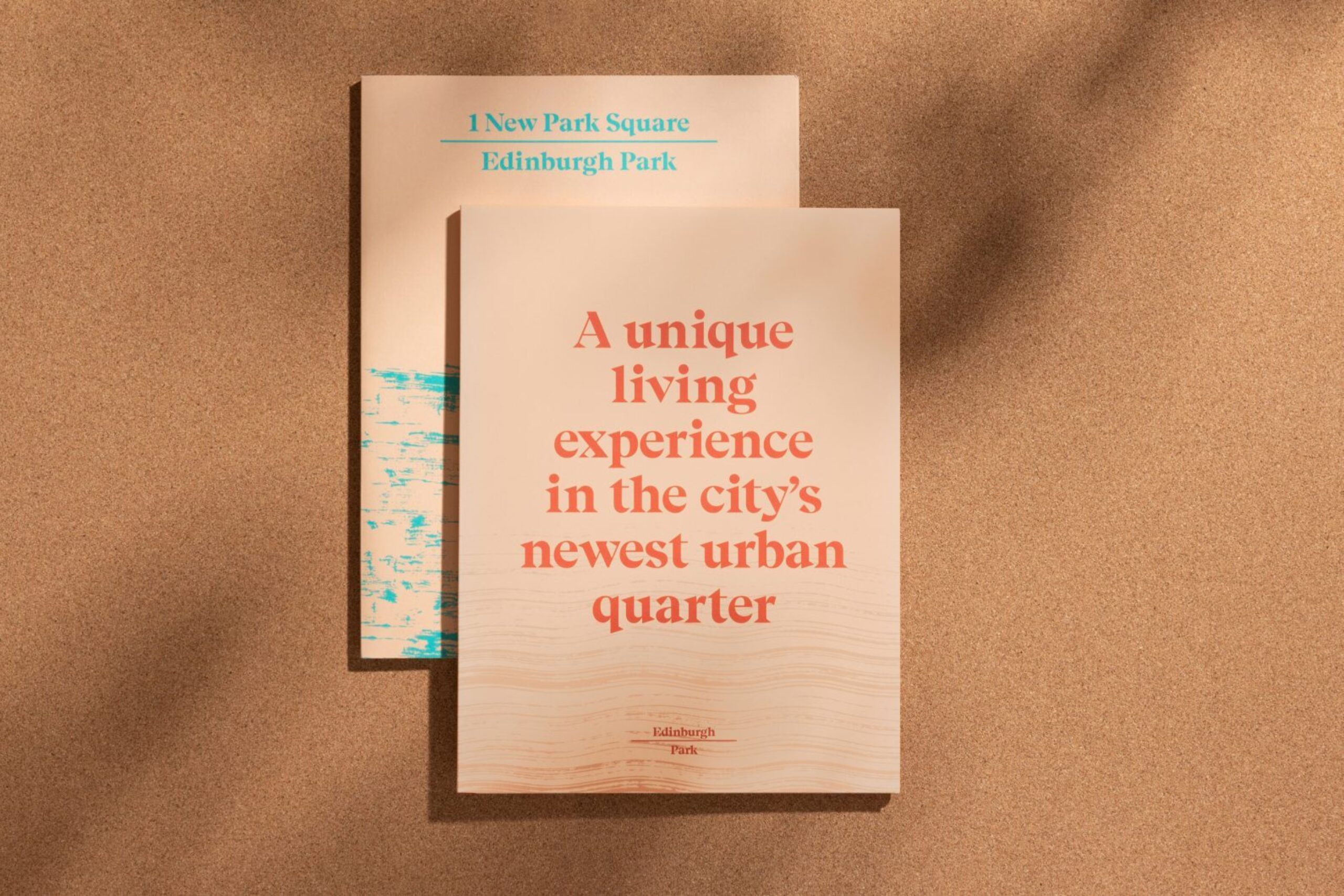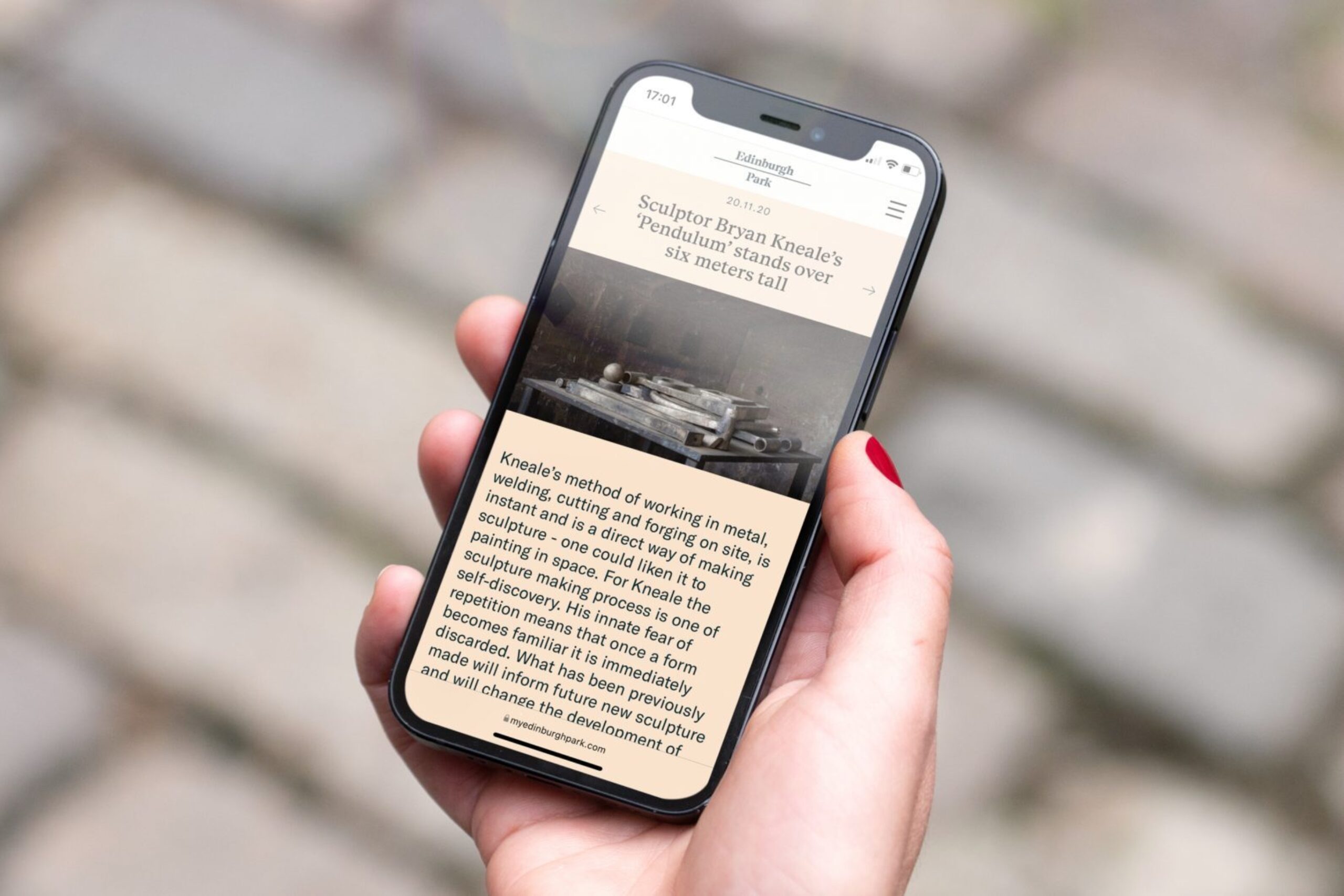 Eight promises to Edinburgh
Edinburgh Park is a community designed around the happiness and success of its people — it's as far from a business park as it's possible to be. We developed eight promises for Parabola to communicate this exceptional ambition: to create an architectural exemplar at Edinburgh Park, with inspirational workplaces and diverse and affordable homes. Today you can spot our striking illustrated trams, winding these promises through the streets of Edinburgh.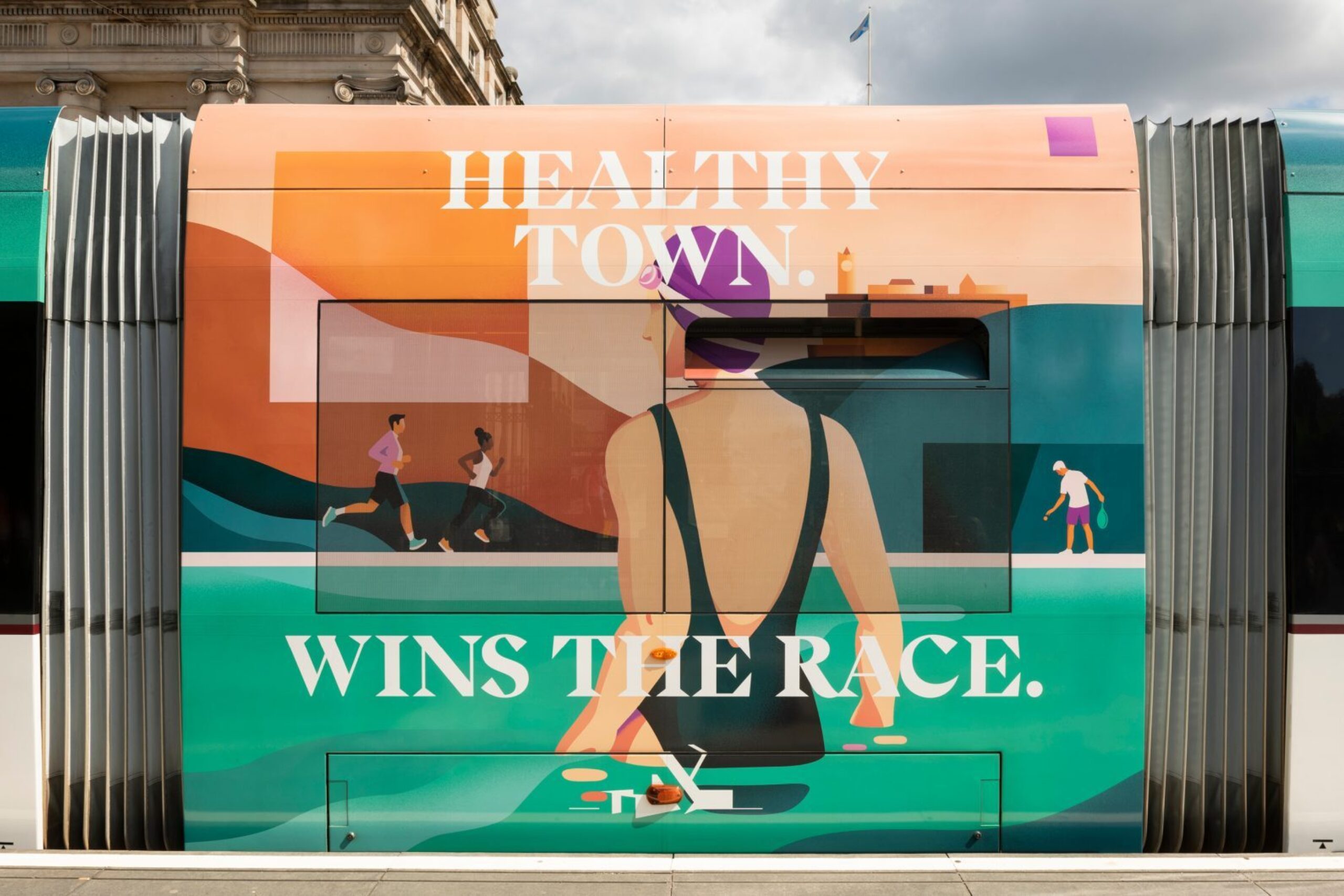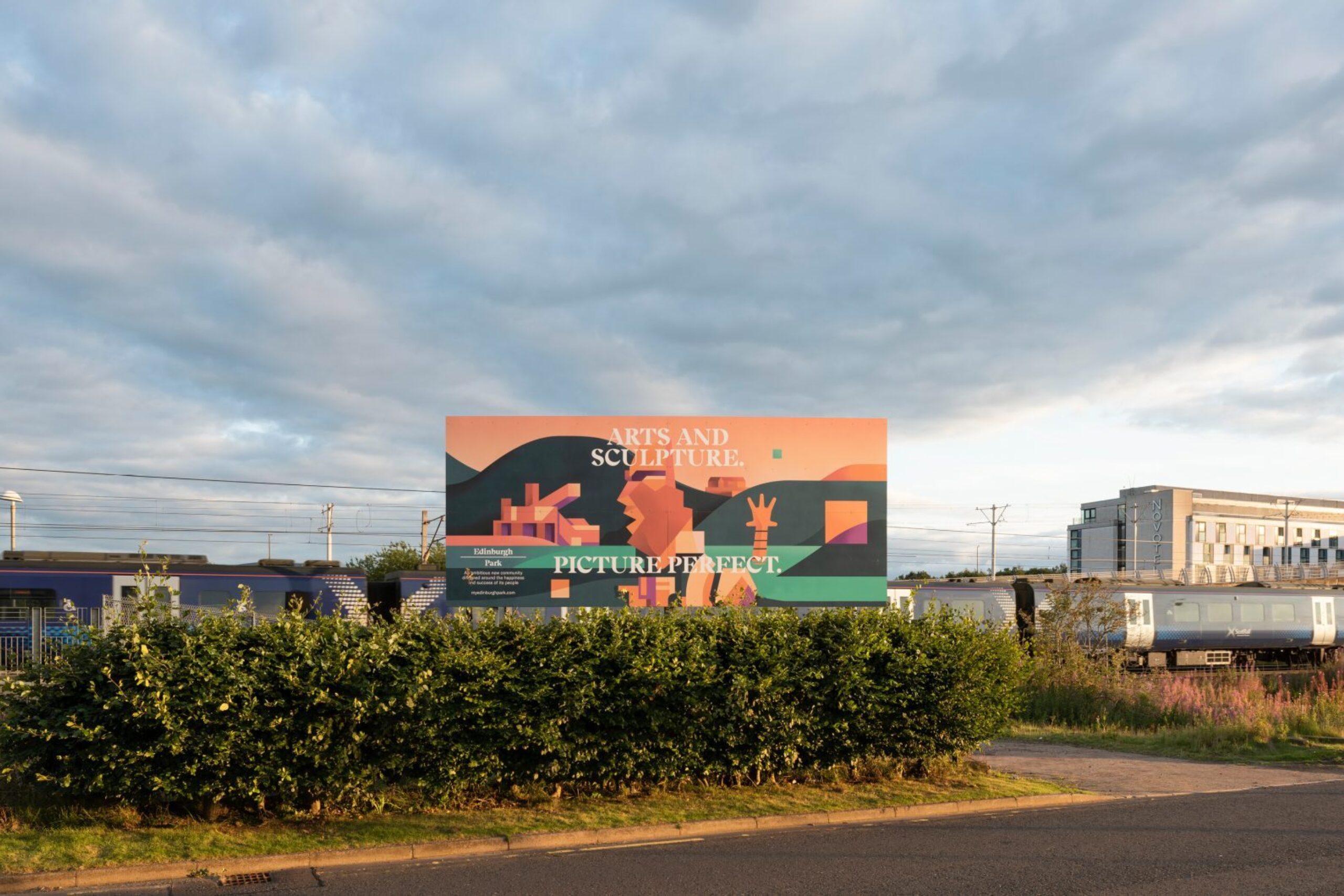 Illustrations by Daniel Clarke & Petra Eriksson