Bathed in dappled light and bright greenery, 
the Pavilion is a glade of trees — here Brent 
Cross Town's vision of creating a 'park town 
for future London' is brought to life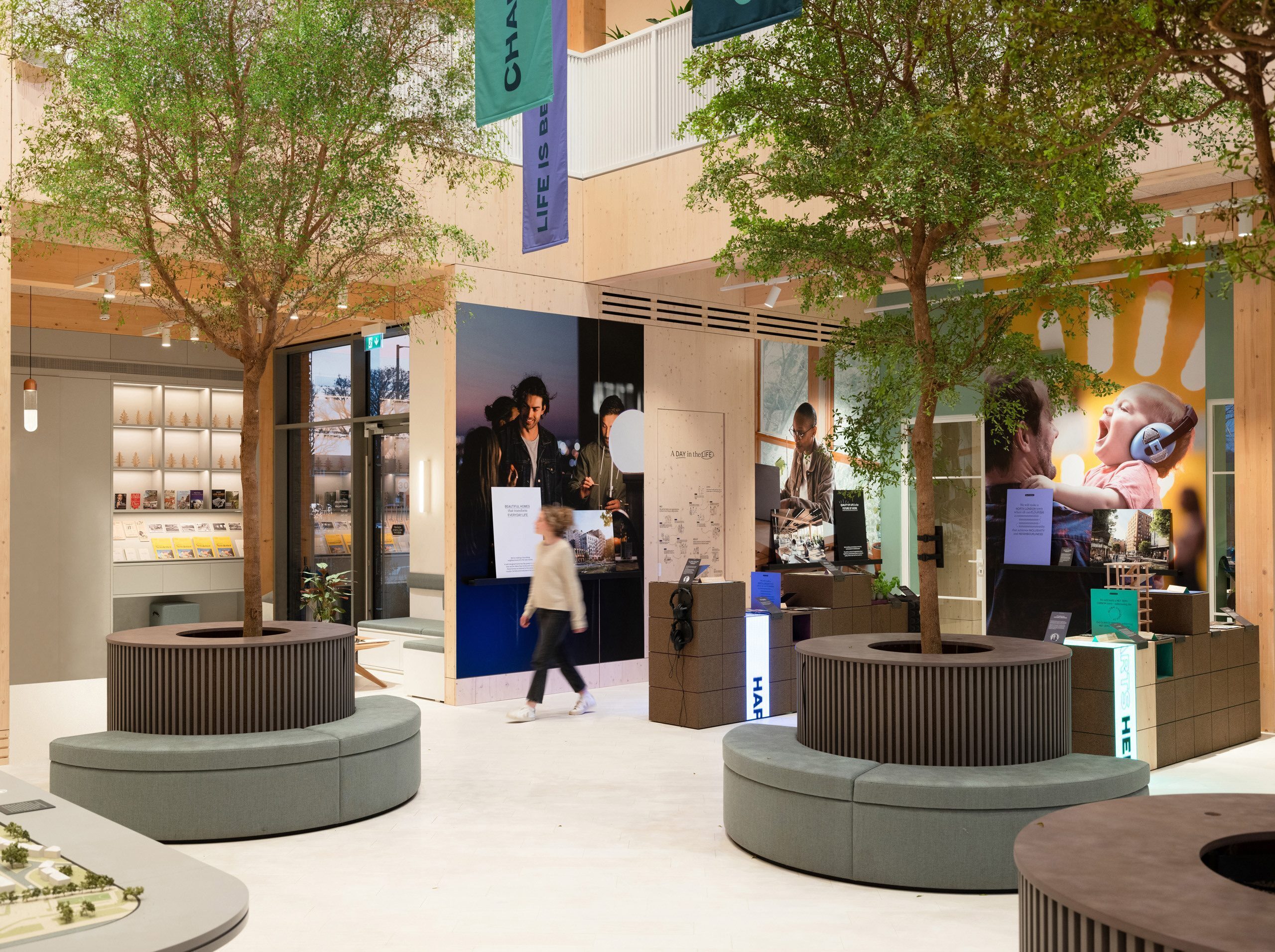 Ride the fingerboard skatepark, listen to an 
audio piece designed to calm, or play a giant 
game of noughts and crosses — the Pavilion 
welcomes all to a town built around the idea 
that everyday play is fundamental
Evoking a visionary town through senses and interaction
Step past the trees towards a large-scale model of the town that's on its way — it's big! Gaze at the stadium-sized screen above you — it's bigger! Surrounding you, a series of interactive displays tell the stories of this new town where people will flourish and stay active, and sustainability is second nature.
The Pavilion is a mixture of playground and exploratory. Thinking deeply about how people engage with spaces using every one of their senses, we chose and designed interactive components and 3D elements over static images, and installed ribbons of bright LED screens that cut through the room. The result is an experience that connects people of all ages with what this place is about in just a few seconds and provides enriching detail on a closer look.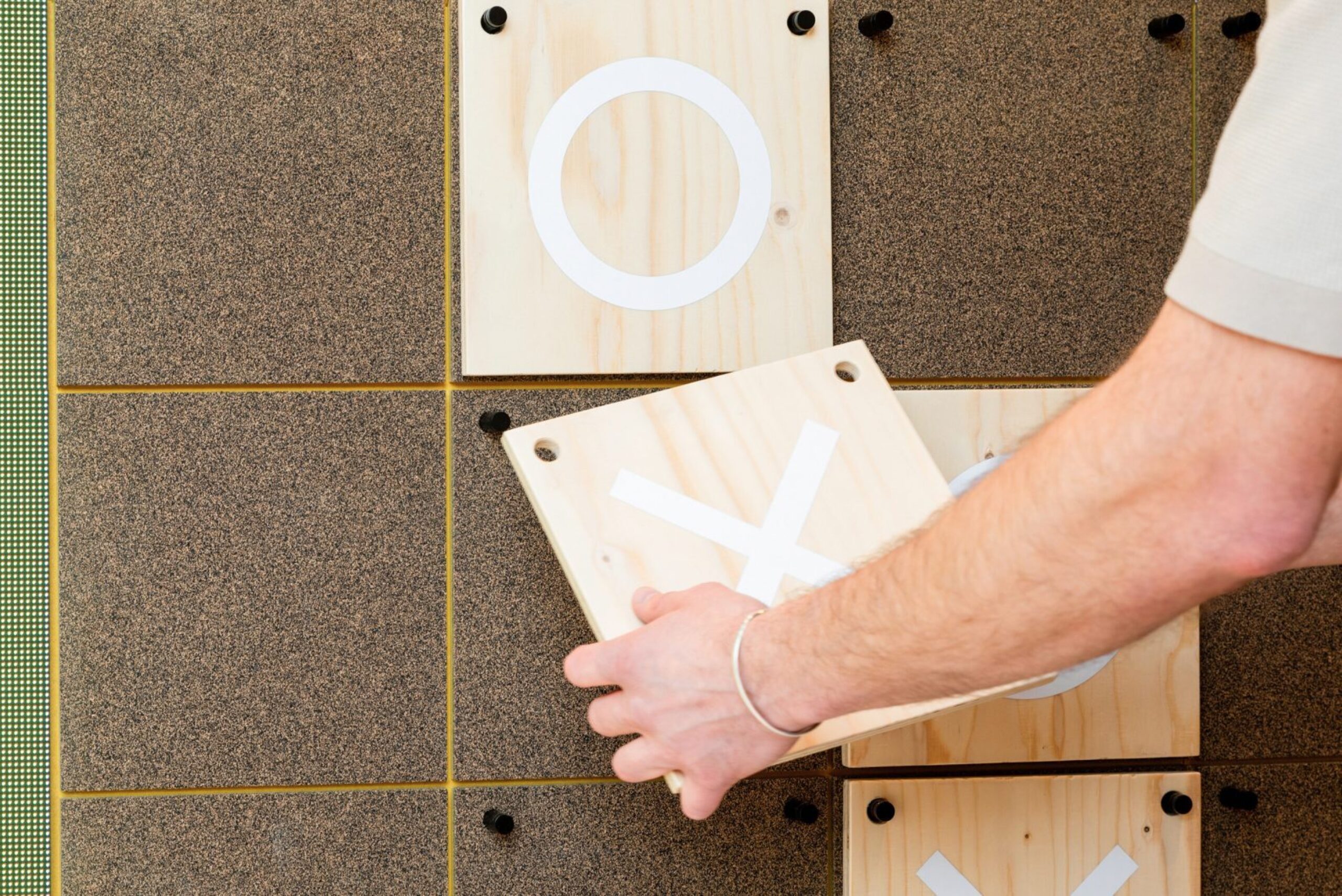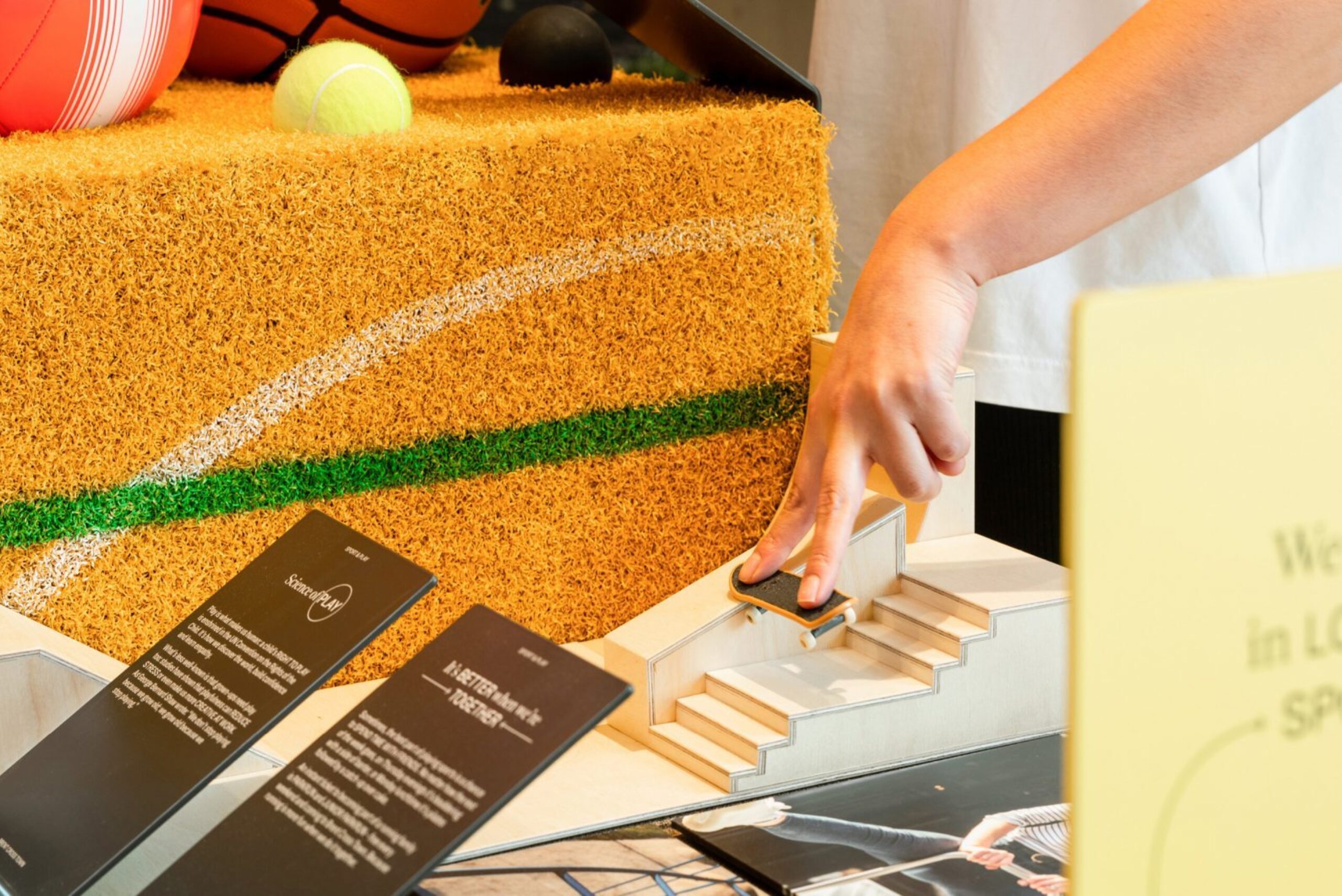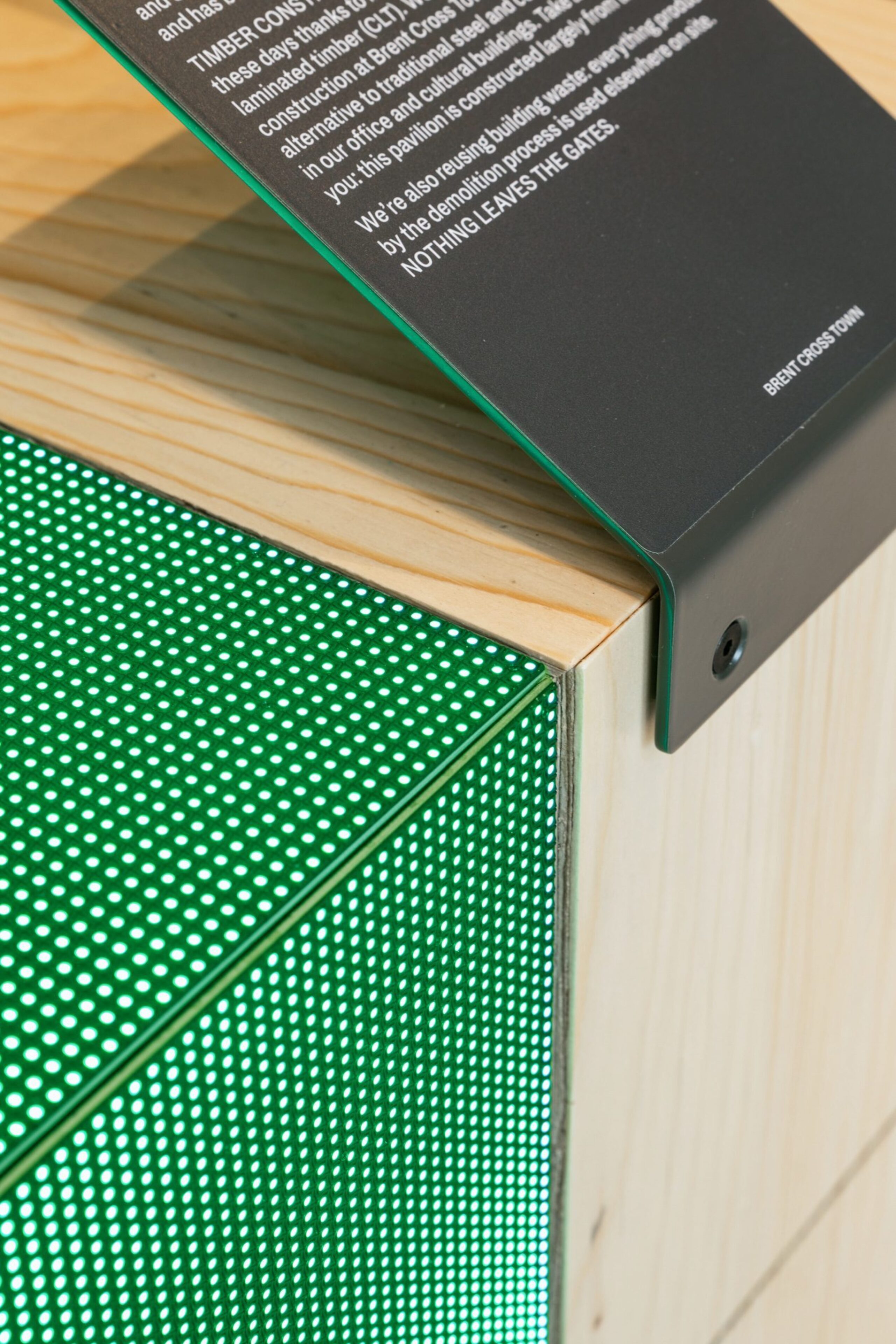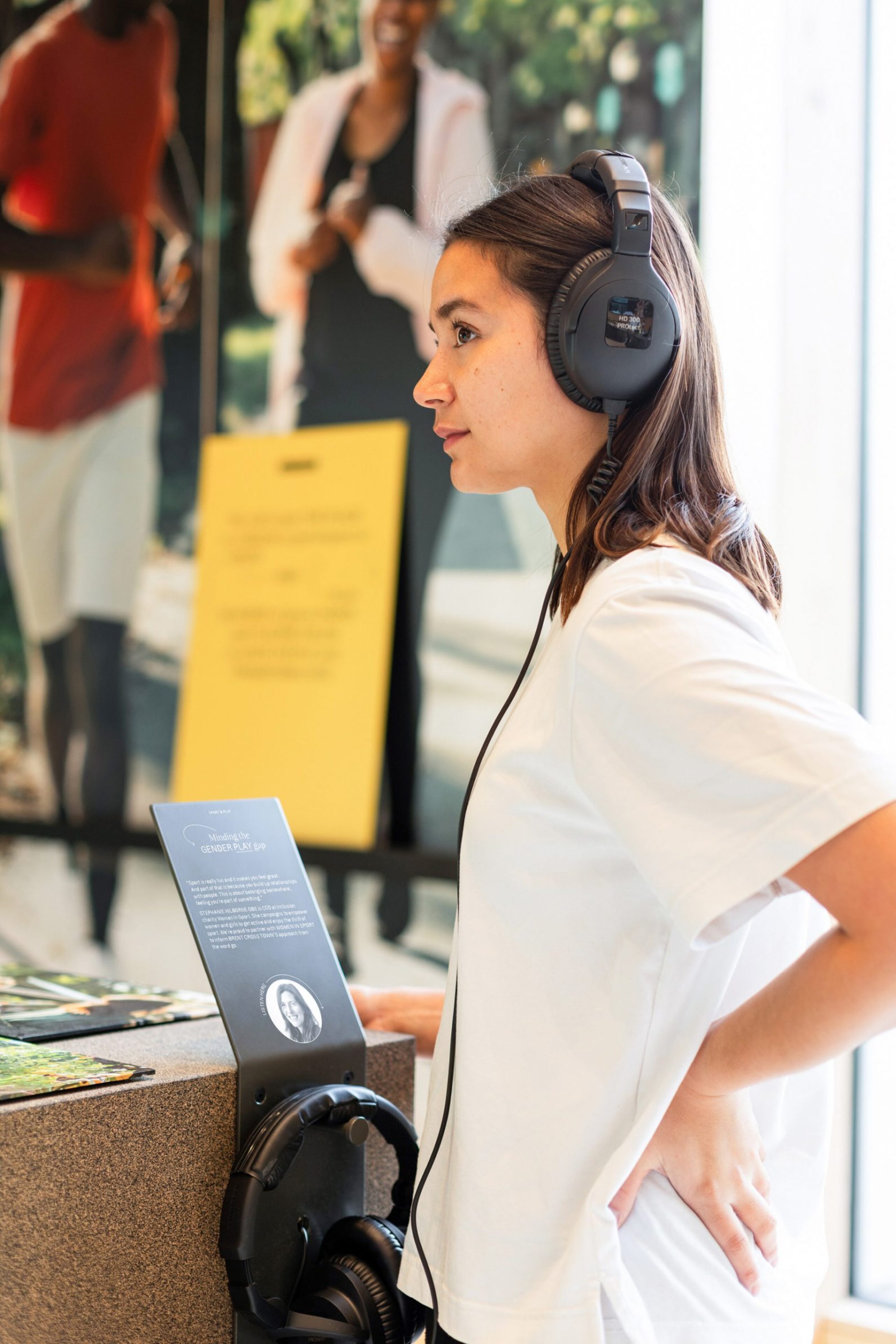 Bold pledges brought to life
Fundamental to this new 180-acre town by Related Argent and Barnet Council are four pledges: creating the place in London to participate in sport and play, making a North London town where all can flourish, building a net zero carbon town, and strengthening connections with great transport.
We structured our story around these themes, but above all, we wanted people to intuitively understand the vision of Brent Cross Town through an engaging, playful experience: one that uses film and music, sports and games to tell a captivating story that delights in every sense. Here, we've turned the brand narrative we created for Brent Cross Town into a spatial world that will stay with every visitor.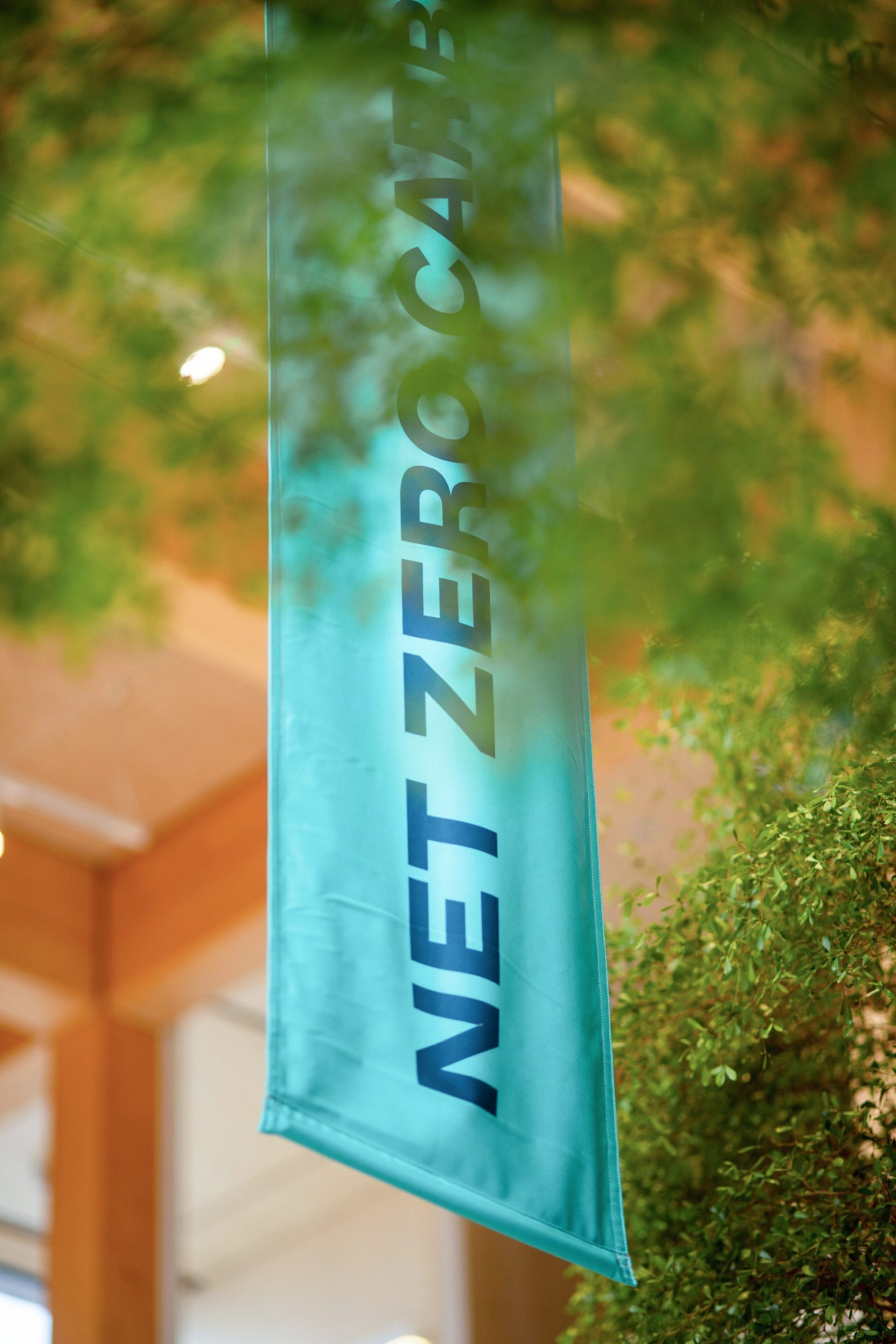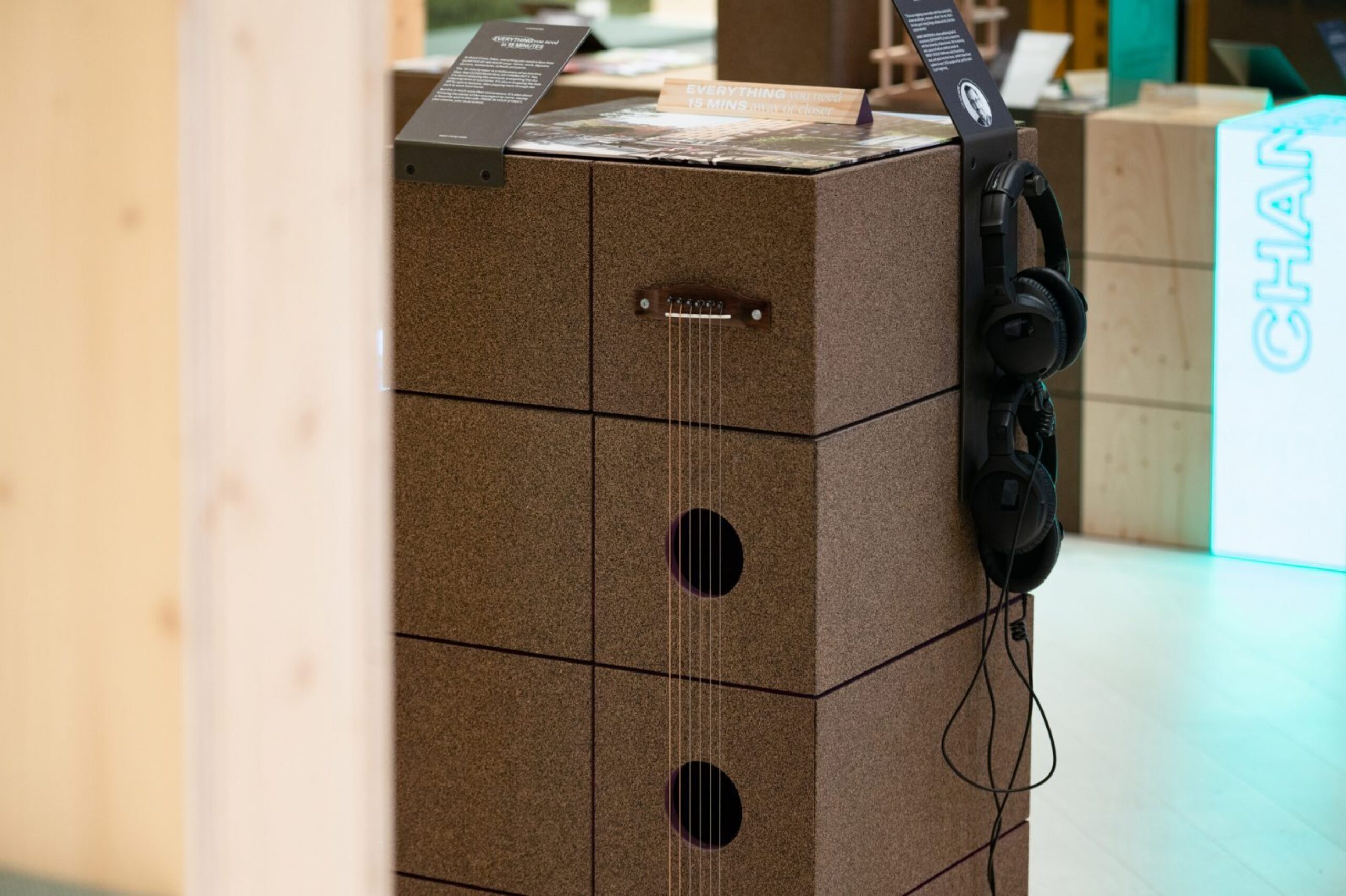 Big impact with a light touch
Like Brent Cross Town itself, the Pavilion is a vision of circularity and low carbon design principles.
Alongside a beautiful cafe and community space, the Pavilion is open to all. The temporary building, designed by Moxon Architects, is a unique timber structure designed using sustainable and reusable materials that carry on inside the gallery where we specified muted dyed valchromats overlaid with a dense recycled acoustic cork.
We are proud to have created a gallery space that tells a story with a harmonious, elegant and memorable experience. The Pavilion gives people a glimpse into a future where towns are sustainable and built to help people feel good.