In a city going through fierce debates about
the loss of its identity, we created a brand
that looked at the key ingredients that have
always made San Francisco great: creativity,
openness and its relationship to the Bay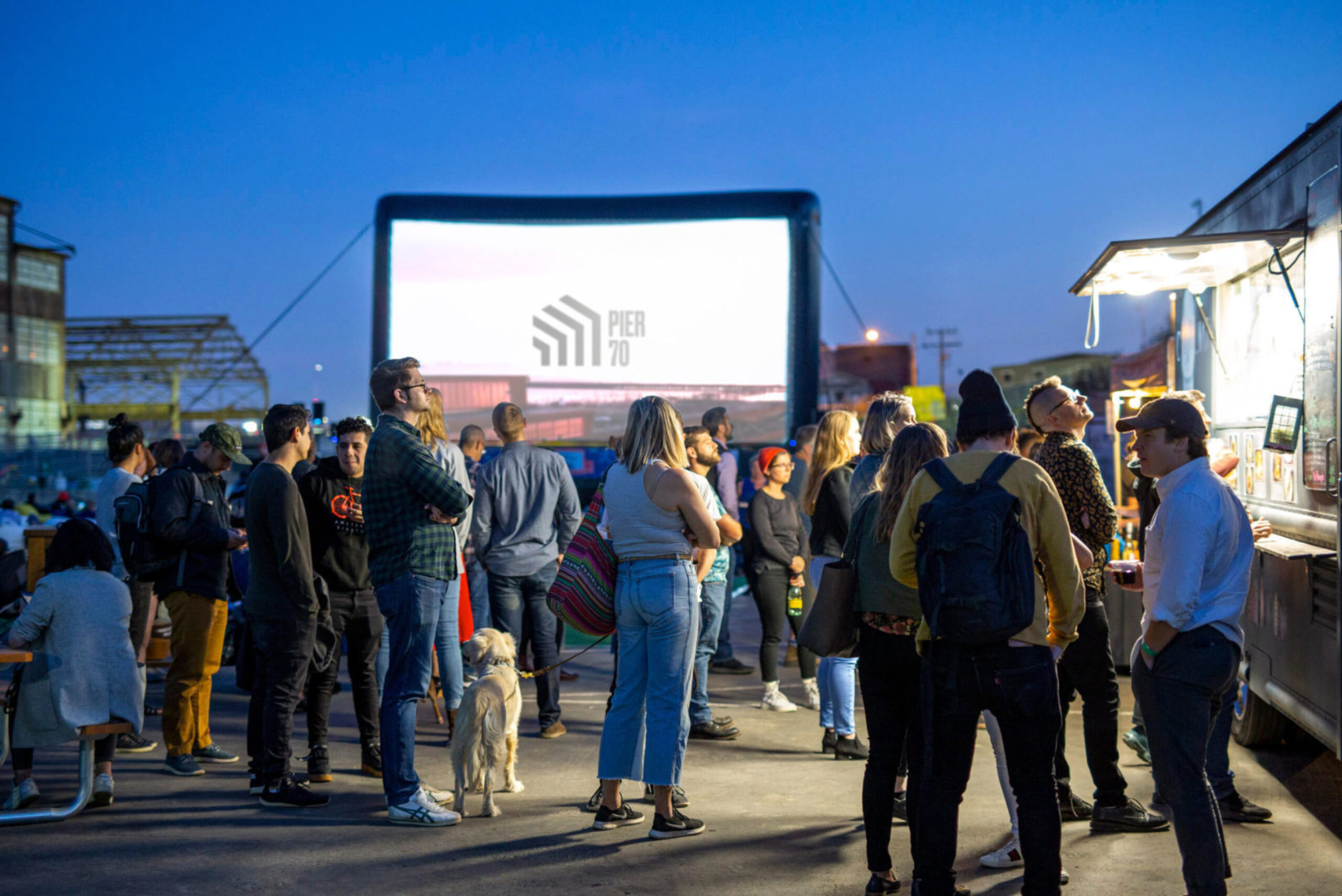 The identity for Pier 70 — a former shipyard
set to become a vibrant living and working
neighbourhood — signals a powerful renaissance
of the city's industrial roots with a bold and
distinctive visual language that's a love letter
to San Francisco
A new time for this centre of global innovation
People in San Francisco had forgotten what or where Pier 70 was. But, after years of neglect and disuse, this 35-acre site on the San Francisco Bay and key part of the city's historical docks was set to become an extraordinary example of regeneration. As they embarked on this $120 million 15-year project, our clients asked us to help them create a meaningful brand and graphic language that would bring San Francisco back to Pier 70.
Home to the Union Iron Works and later the Bethlehem Steel Company, Pier 70 was one of the most prominent industrial centres in America — a hub for shipbuilding innovation where war and cargo ships have been made since the late 19th century. But, as the shipbuilding industry waned, activity at the pier ceased completely in the 1970s.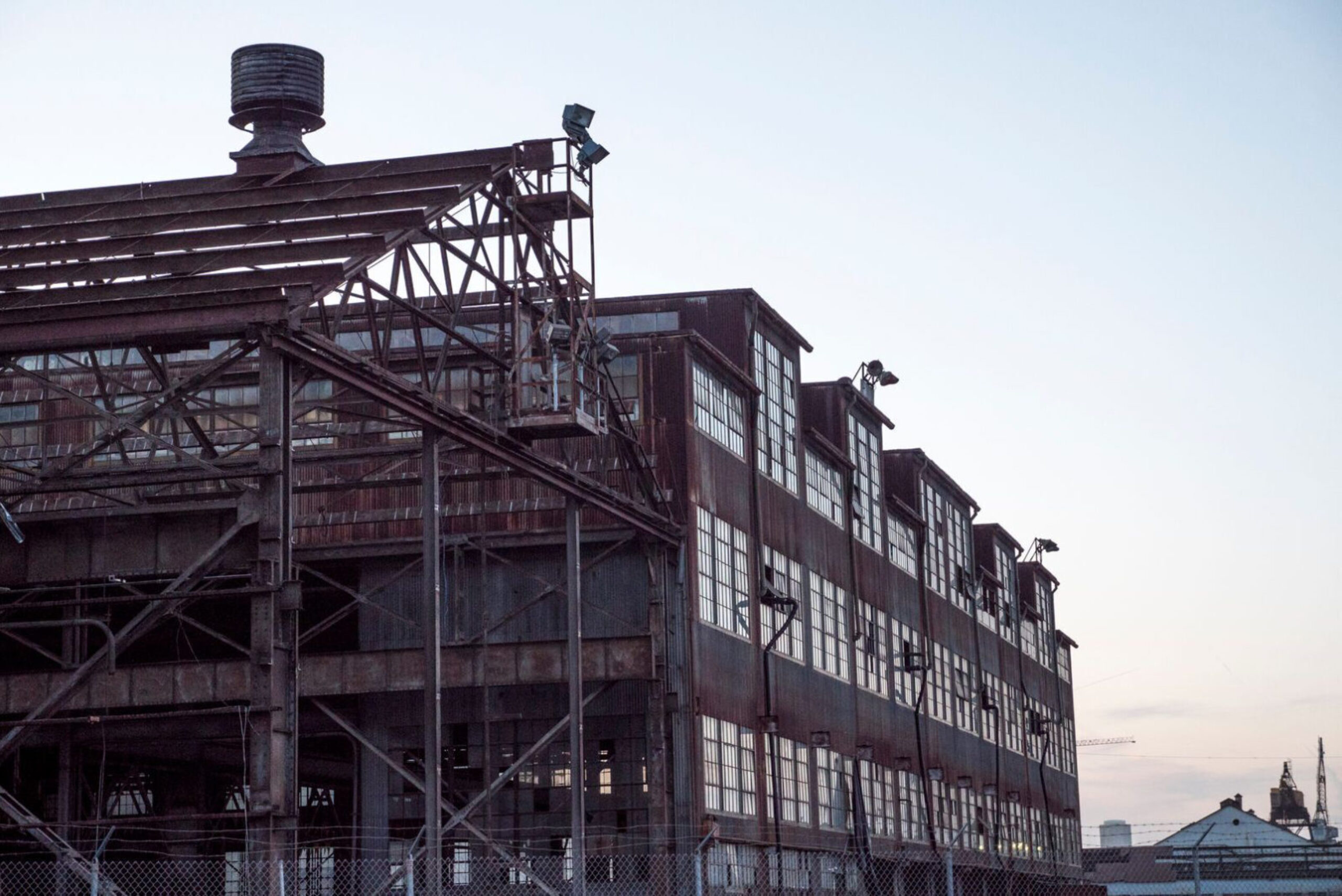 Pier 70's industrial heart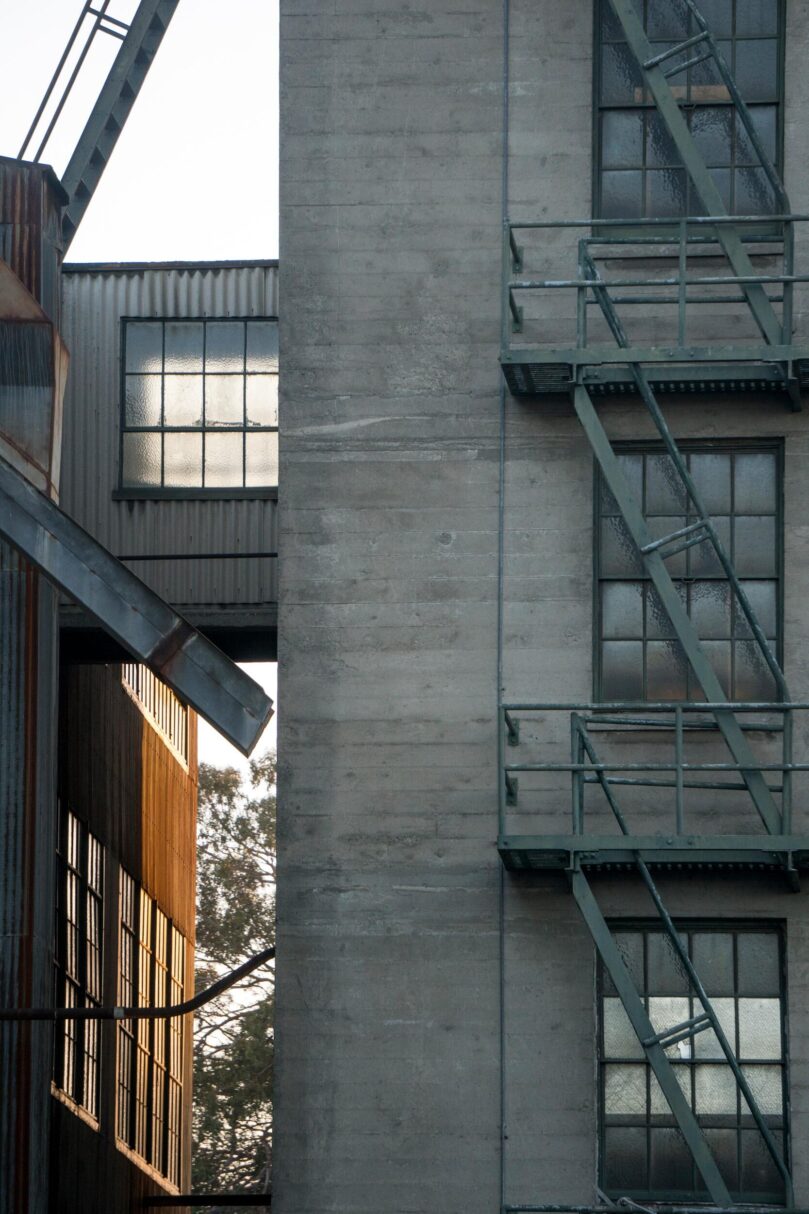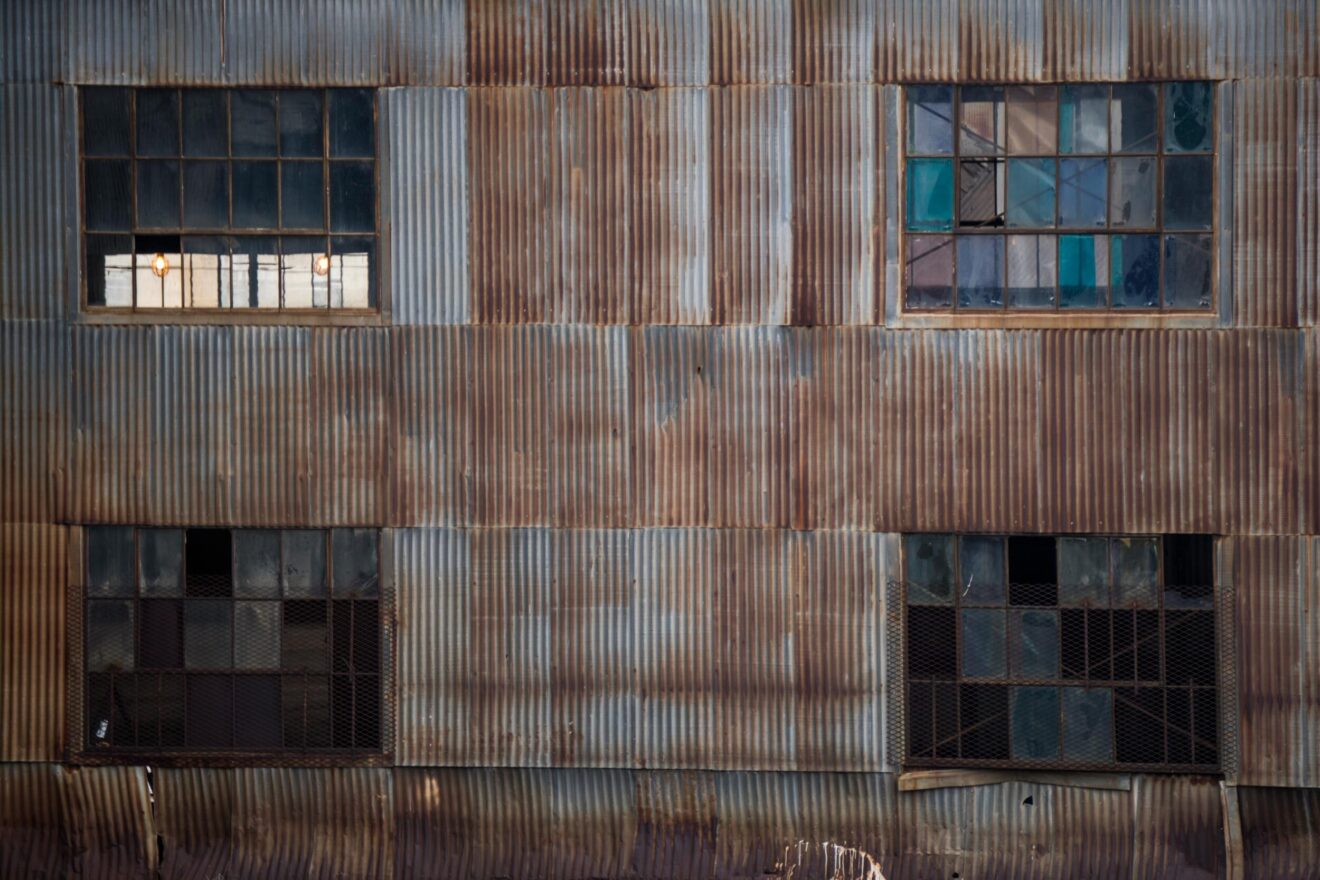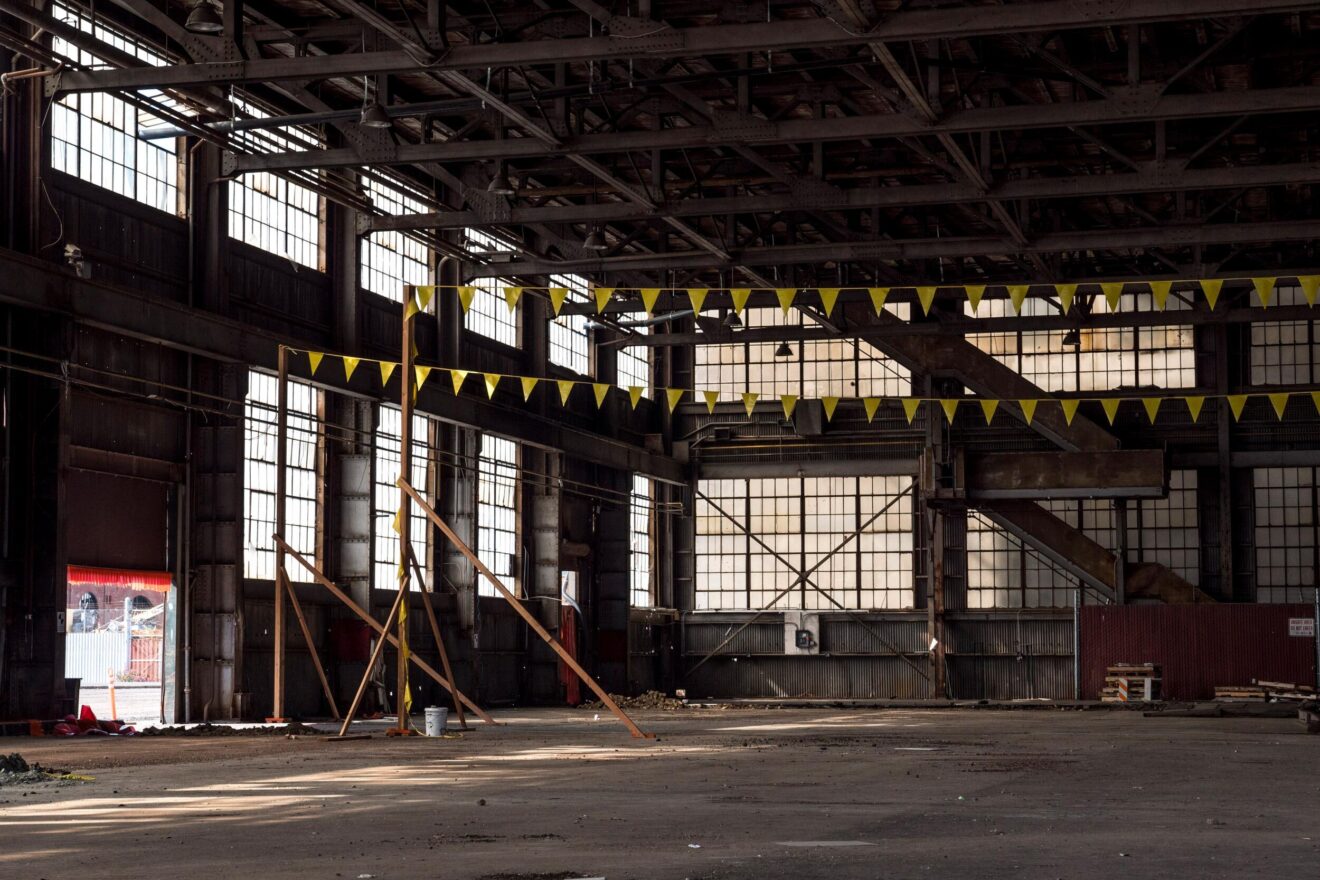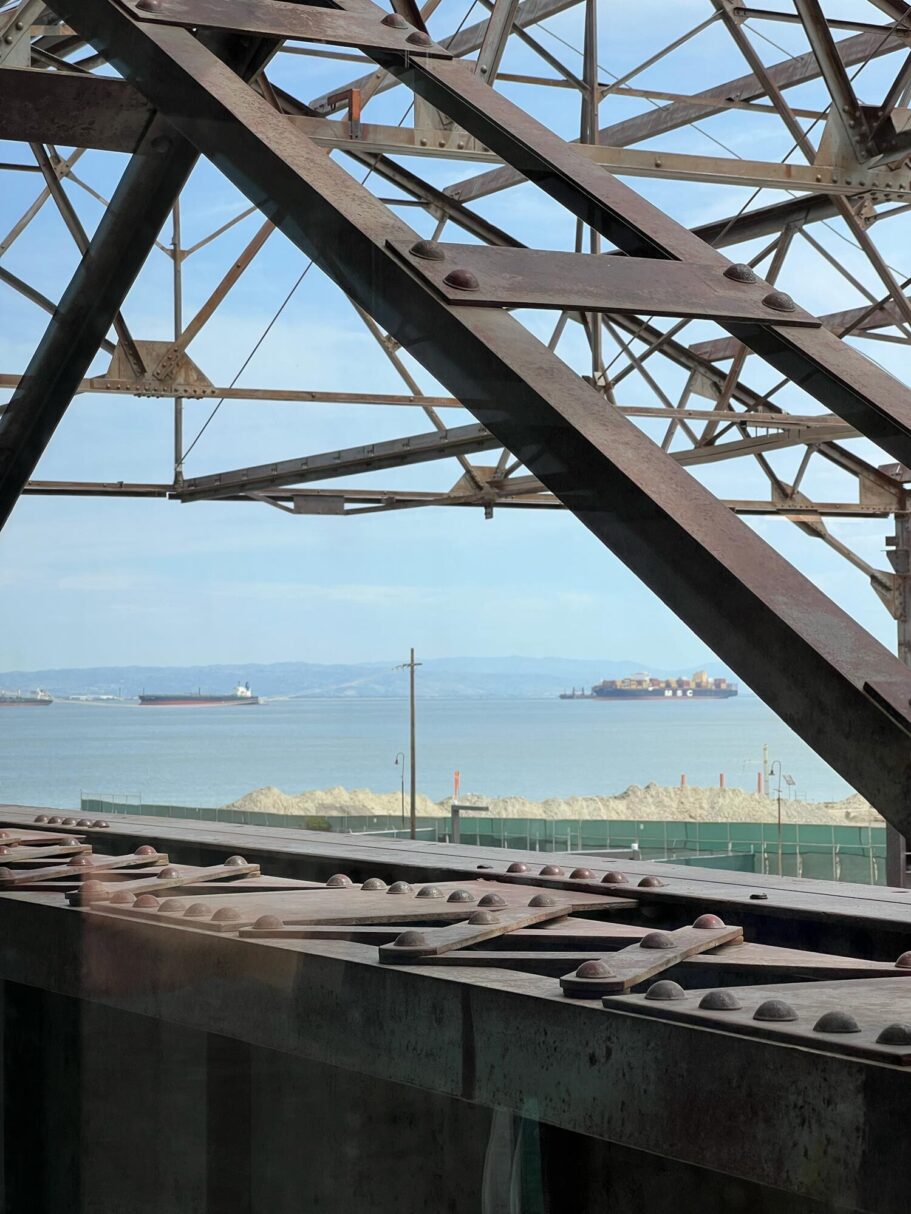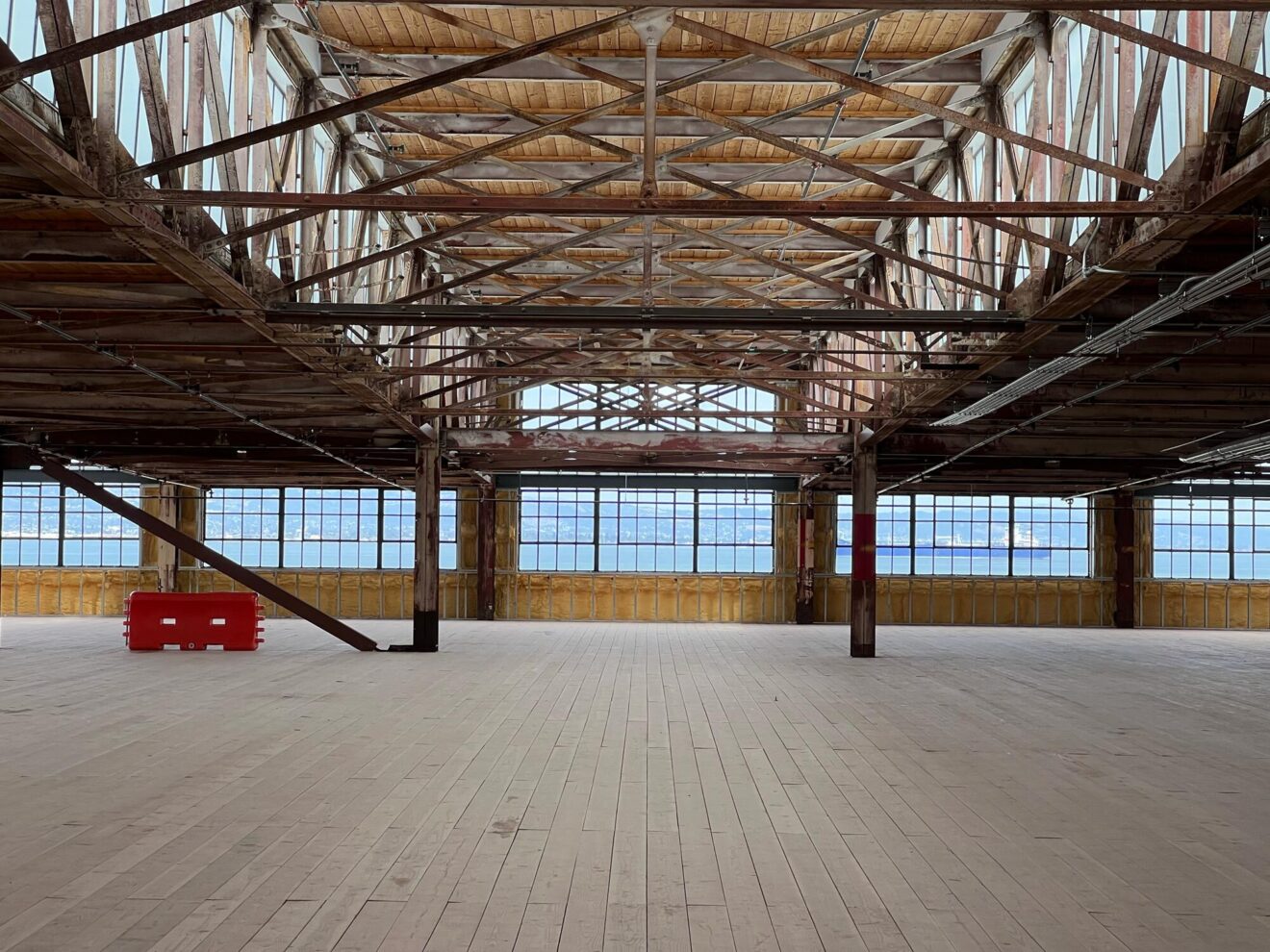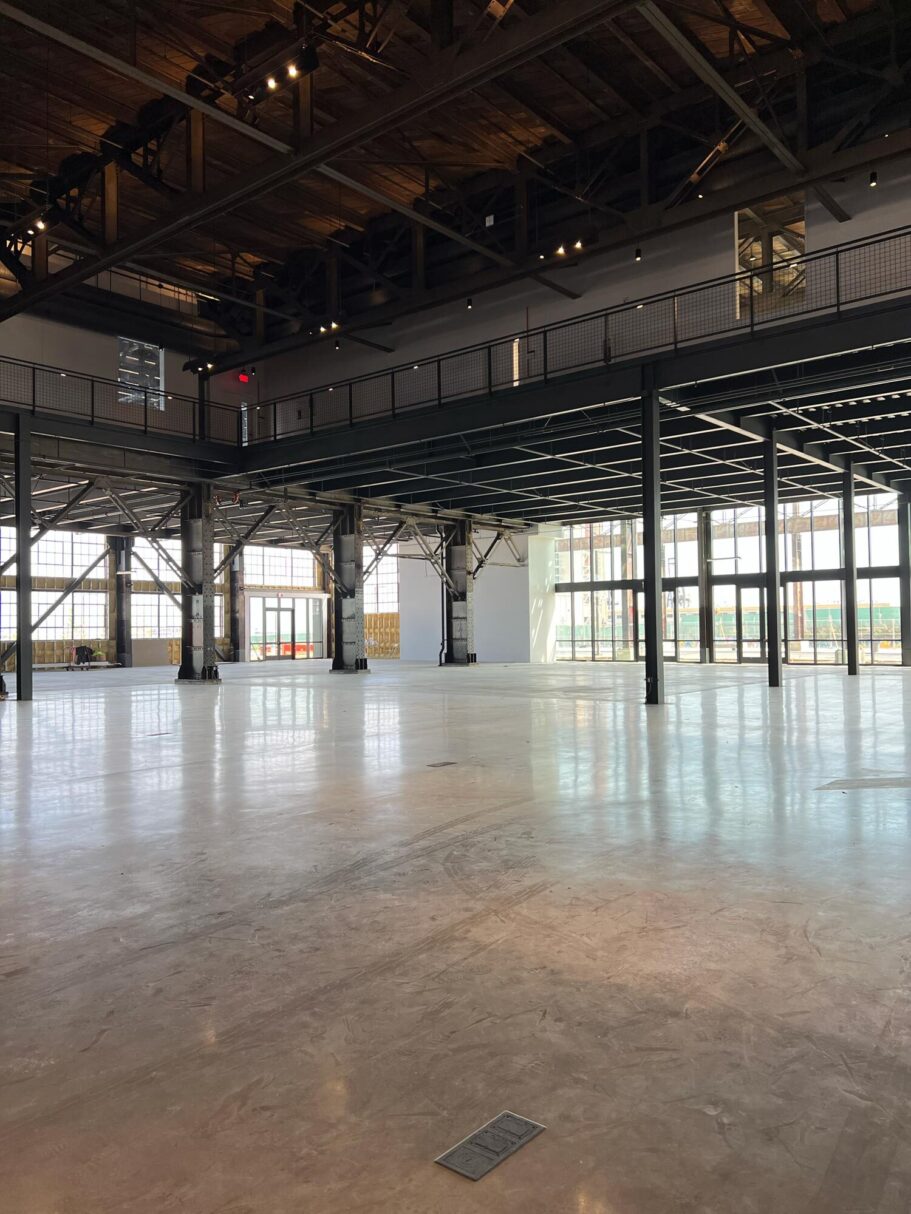 A vision rooted in the community
We interviewed over 150 San Franciscans, who told us that the city is losing its soul. Compelled to create a place to reclaim what San Francisco is all about, Pier 70's purpose is "Made of San Francisco." We developed a place brand that celebrates the three things that's always made the city great: its creativity, its openness and the Bay.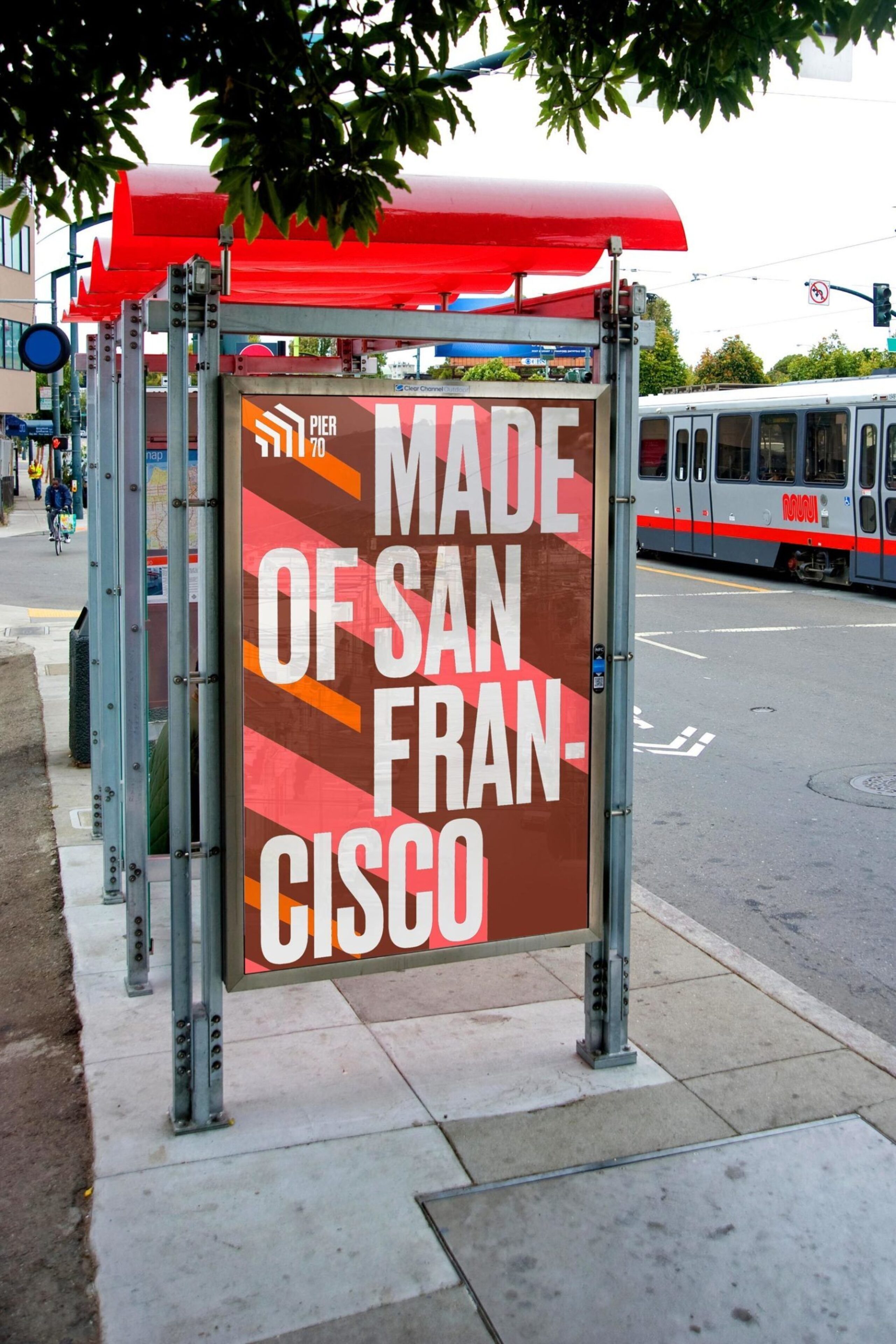 A buoyant visual identity
The revitalisation of Pier 70 sees the restoration of its most iconic buildings. This includes Building 15 and its incredible 50-foot-high steel frame, which has been turned into a gateway that you drive through into the new pier. This piece of repurposed architecture was the inspiration for Pier 70's signature marque and graphic language.
Bold, bright and refreshing for this post-industrial landscape, Pier 70's powerful pattern language is expressed in colours that reference this unique city — rust orange, sea blue, steel-painted pink — and paired with a highly impactful typeface with echoes of the pier's working past.