Wayfinding at Edinburgh Park
Underscoring a raw materiality
1 New Park Square at Edinburgh Park is a bold response from architects AHMM to sweeping views of the Pentland Hills. Our elegant yet opinionated wayfinding underlines the rich textures of this new place.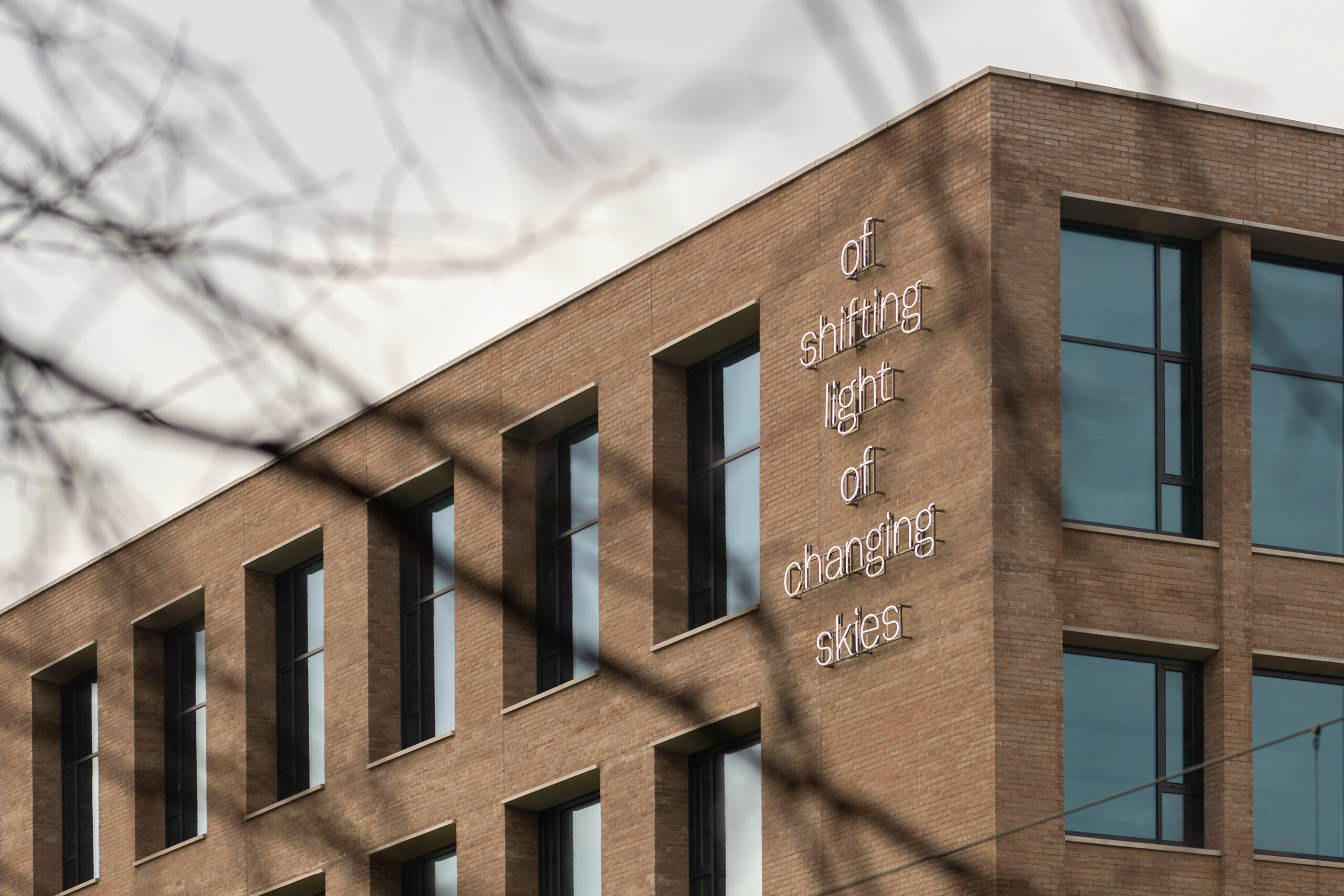 Outside, high up on the exterior of the building, words from author Alexander McCall Smith in praise of the Scottish capital glow in neon, "of shifting light, of changing skies"
Making a bold entrance
Wayfinding is set in the sharp, chiselled letterforms of the Beirut typeface found throughout the Edinburgh Park brand. Lettering appears heroically against the burnt orange of the car park. Above the door to the 1 New Park Square office building, calligraphic forms project from the glazing to float in the reflections and contrast with the linearity of the architecture.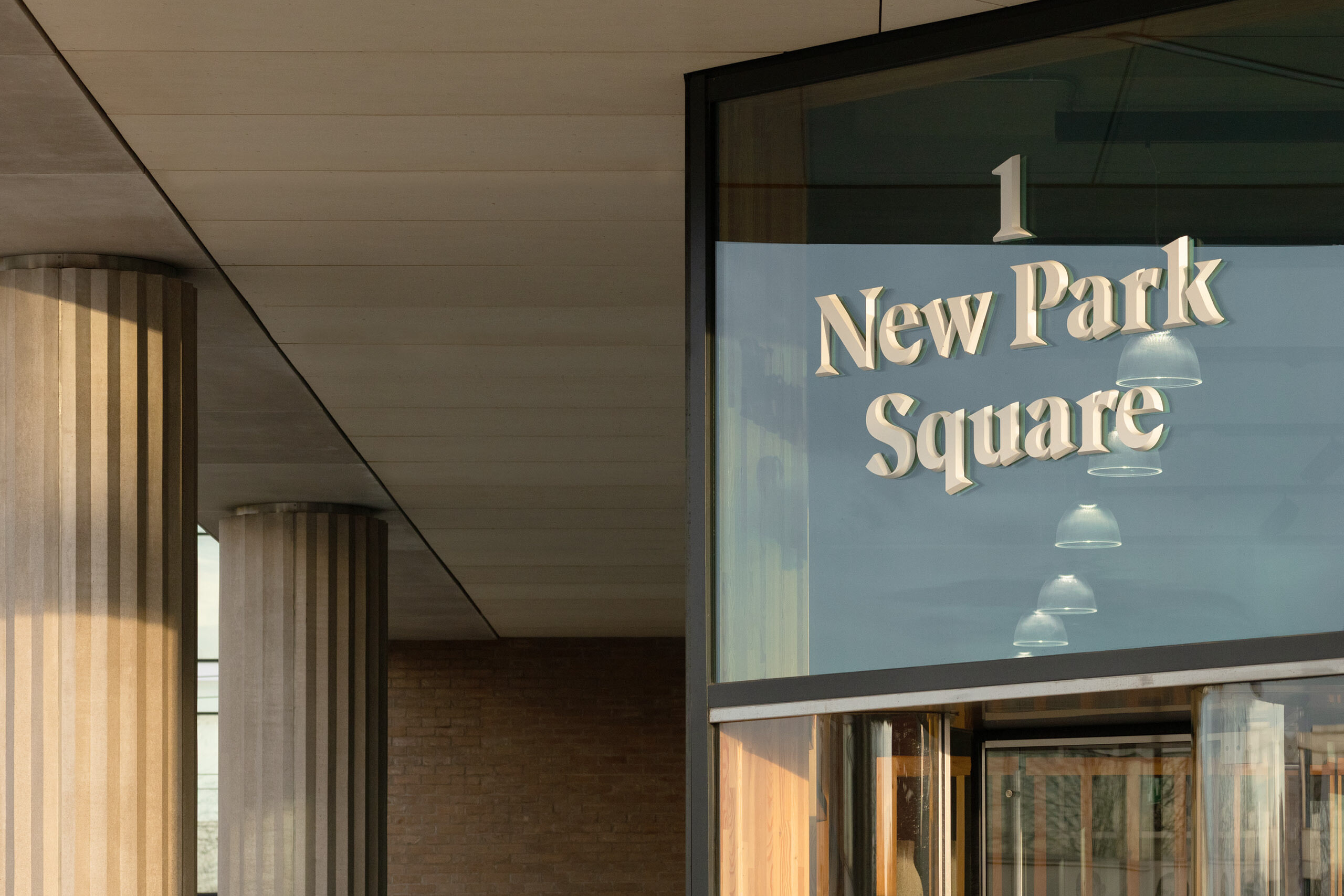 Hand crafted
We commissioned Cobal to individually cut chamfered letters, sanded down by hand and painted in a crisp bright white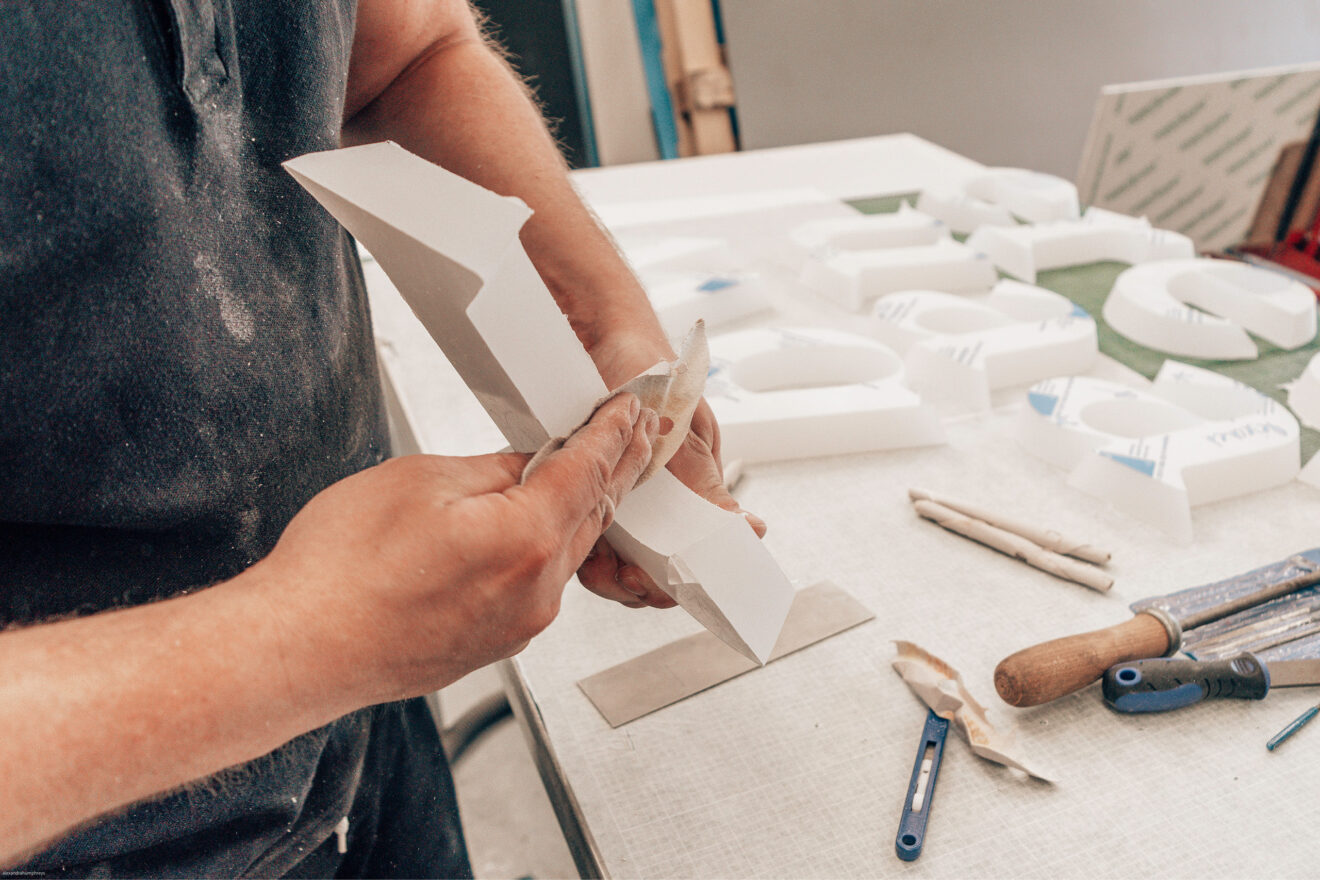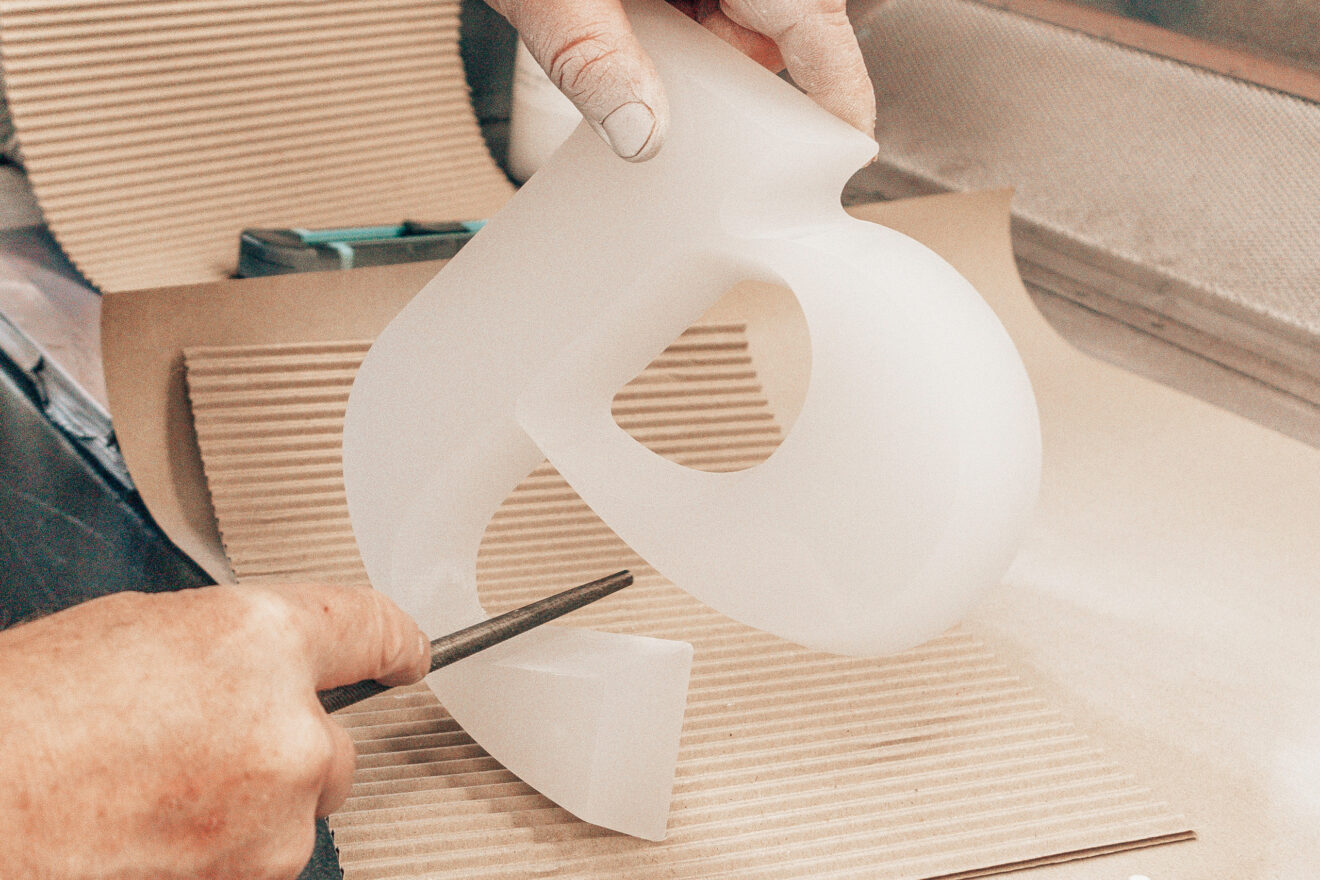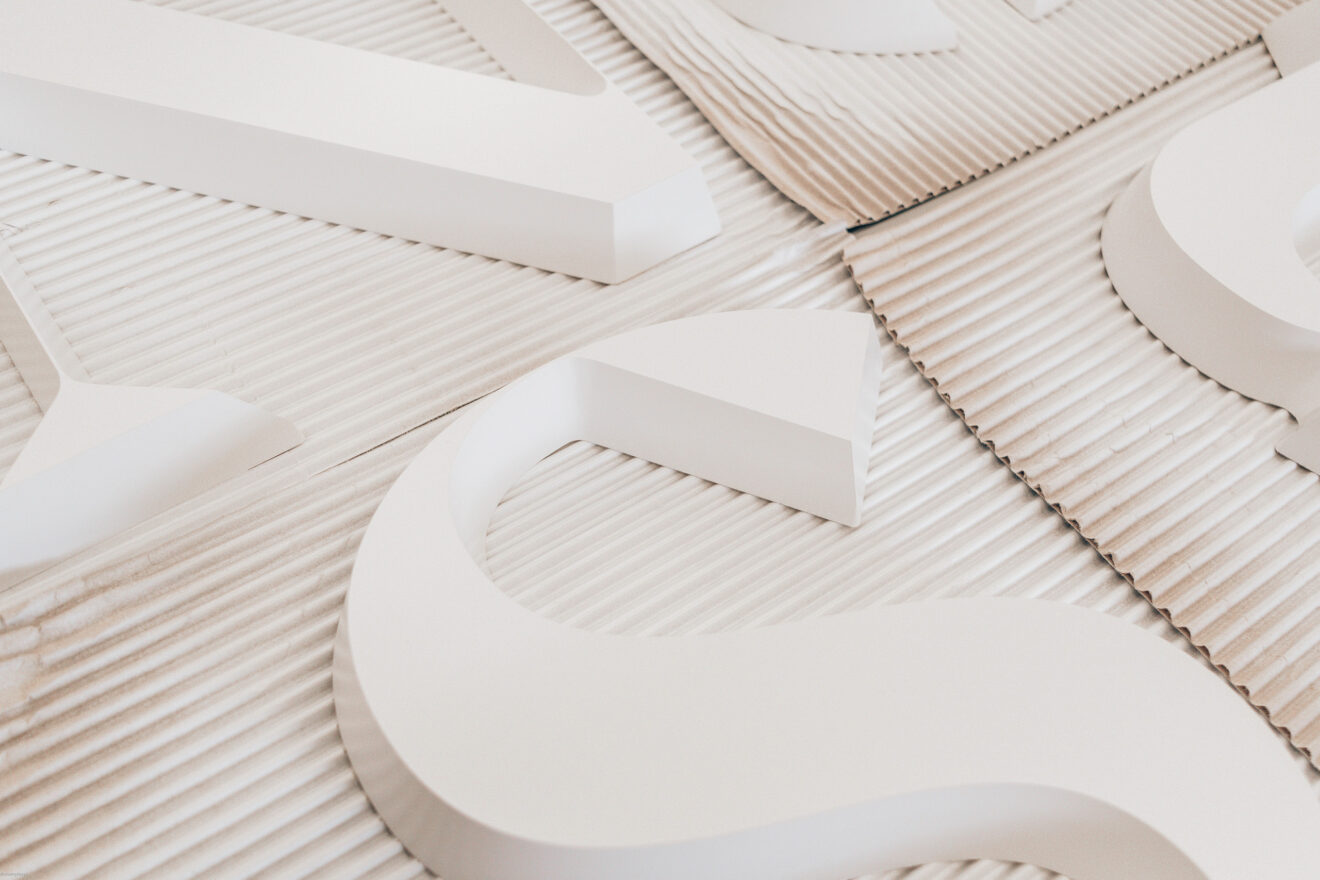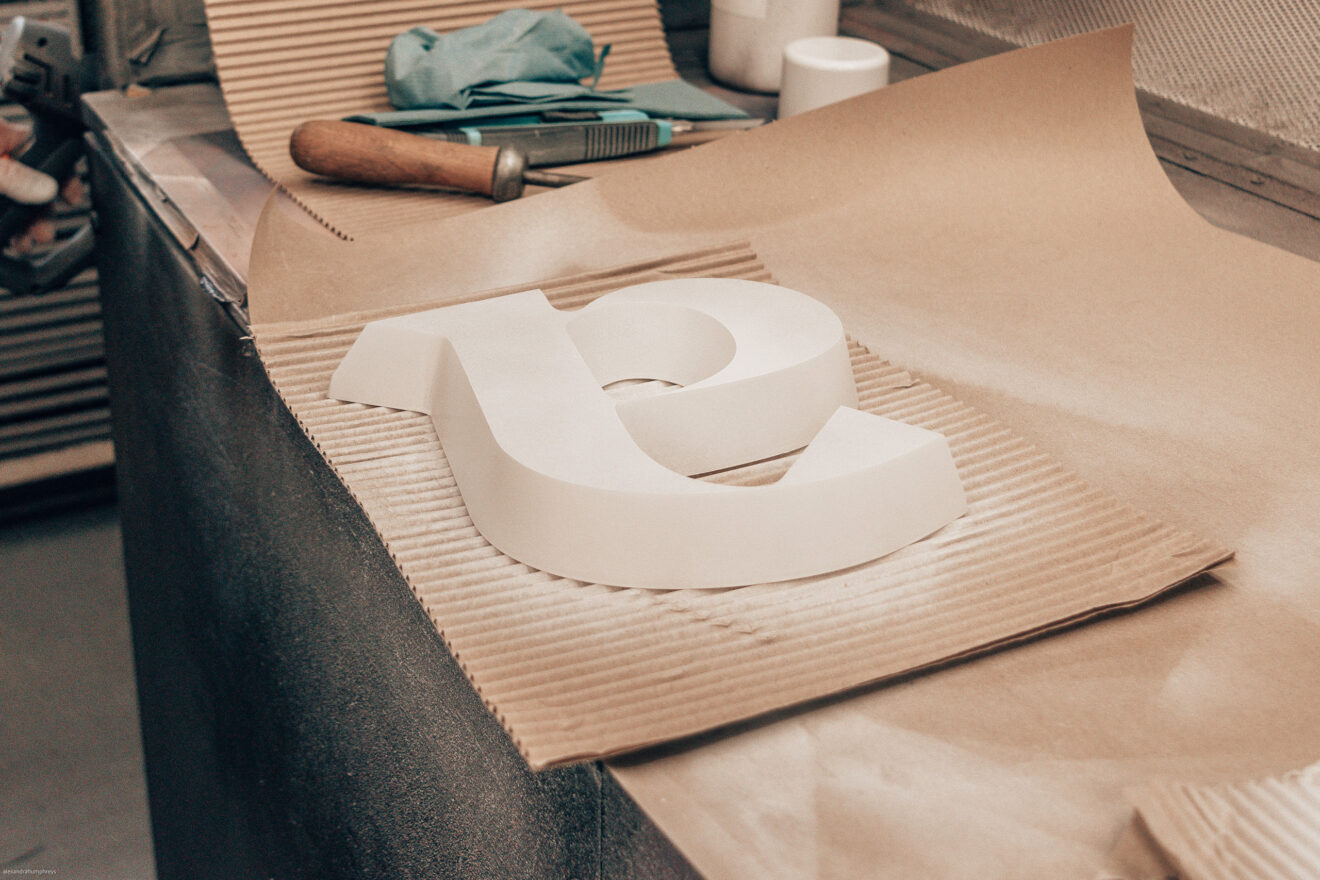 Contrast and cut-through

A beautiful interplay between materials arises as the cut edges of the dark green signs are painted in a brighter, contrasting green. We designed a bespoke icon set as part of the building identity with a powerful, simple geometry, also based on the angular serifs of the Beirut typeface.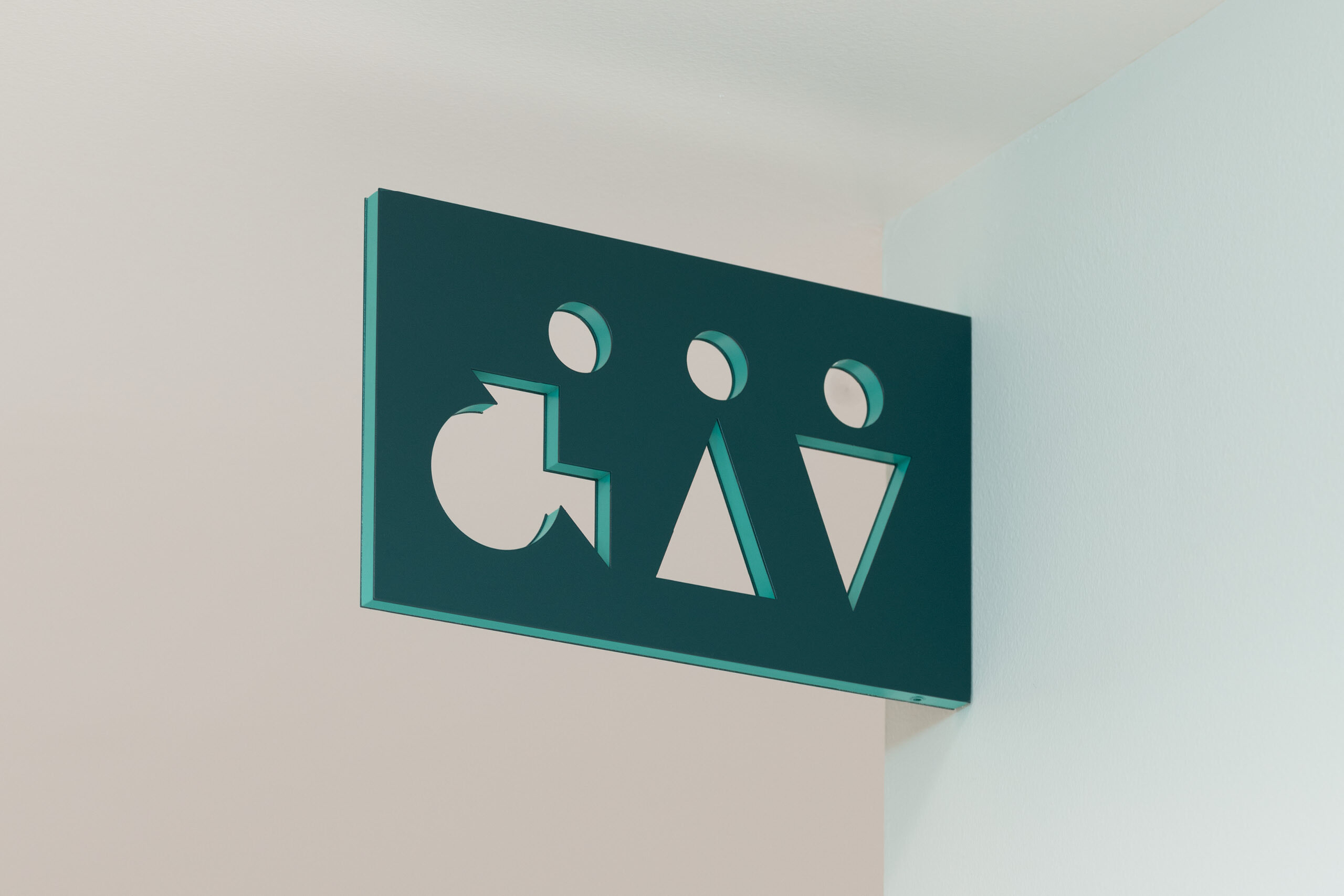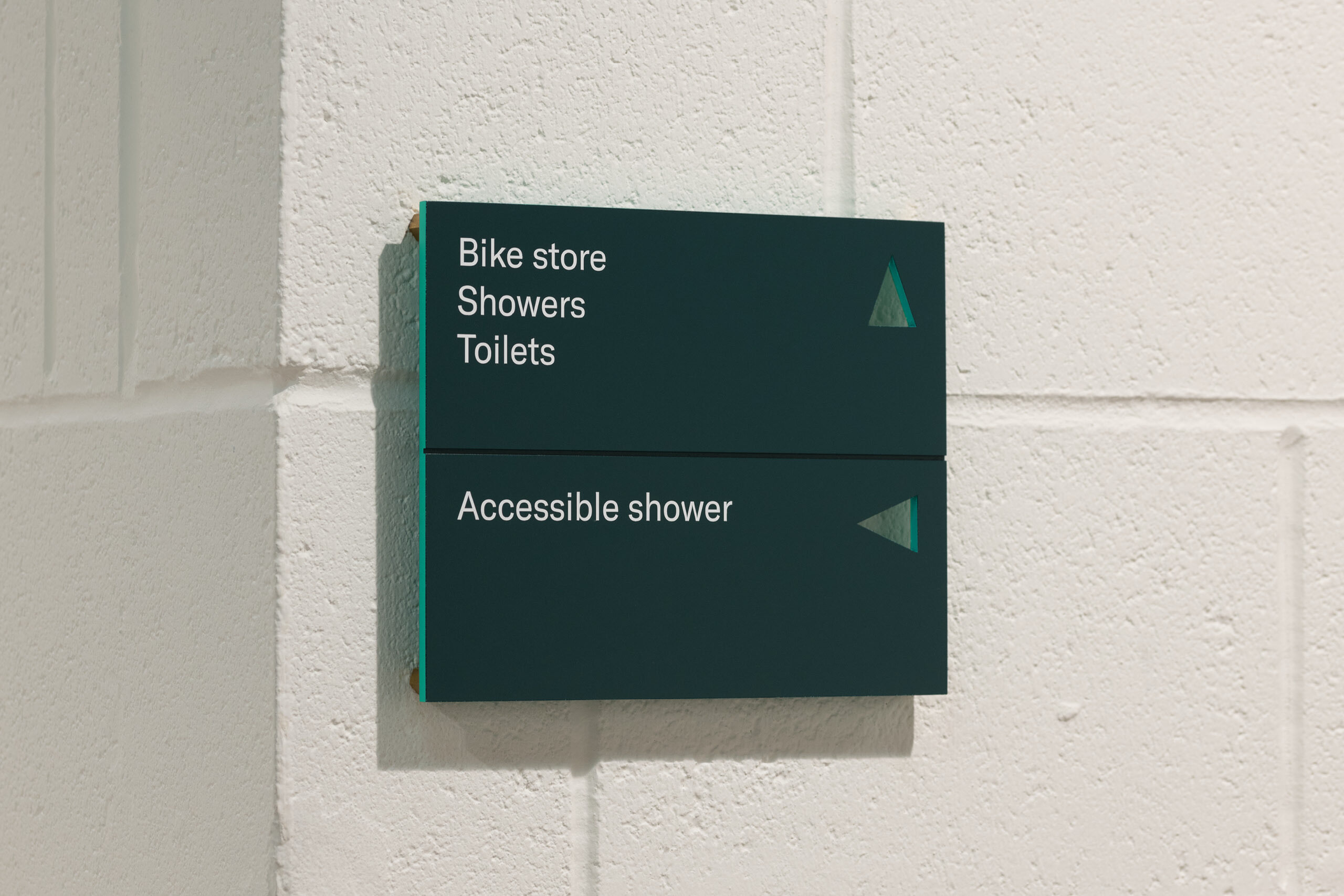 Playful materiality
Within the concrete core of the building, we hand-painted the level numbers directly to the rough surface of the walls. Numbers are bright green in the main core and white in the secondary core, neatly distinguishing between the two spaces. Other signs are fabricated from powder-coated aluminium, cut through to reveal the surfaces beneath.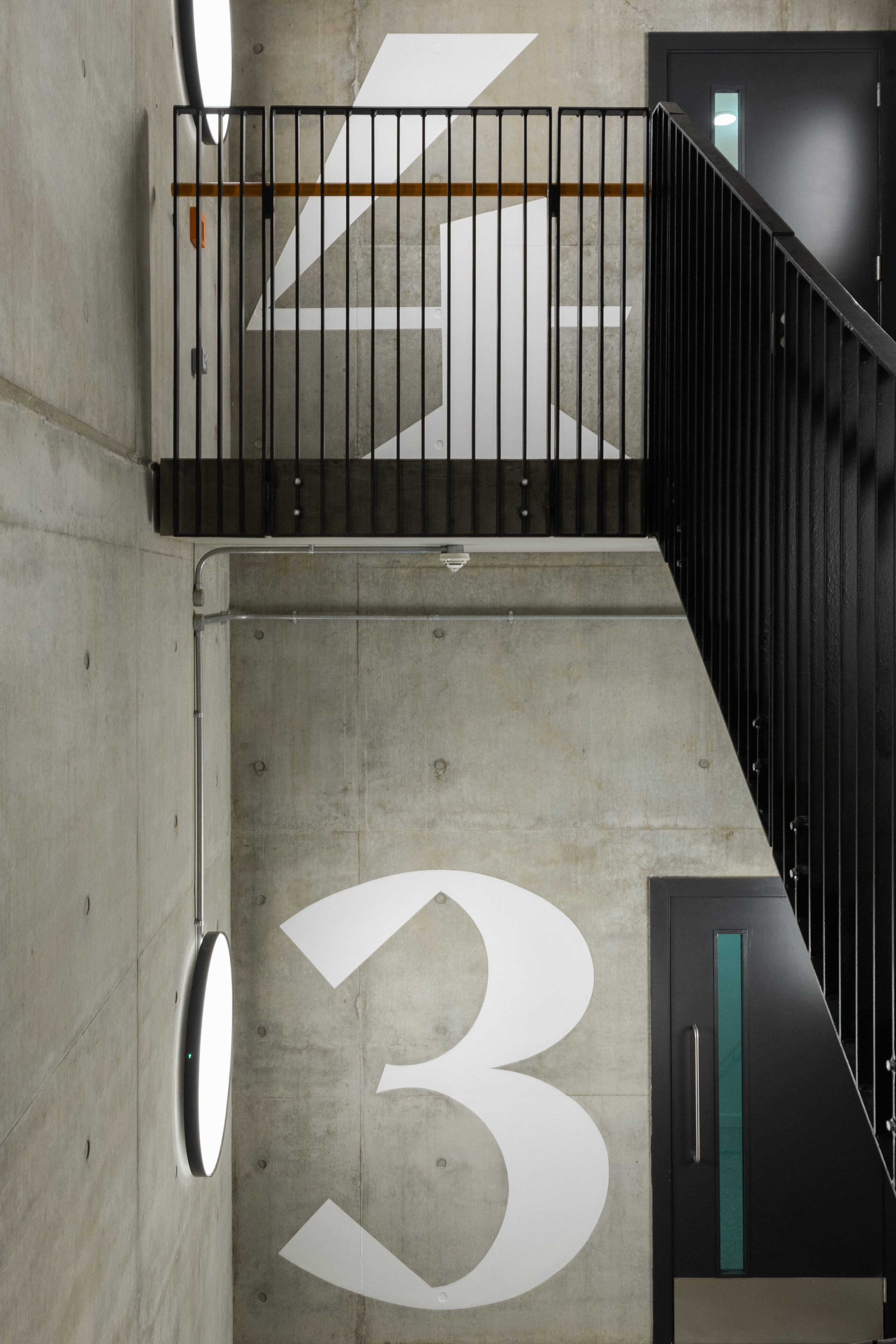 "The wayfinding developed by DNCO becomes an integrated part of the design, knitting together the brand and architecture to convey a sense of place."
Matthew Hart
Associate, AHMM