City Nation Place is the source of inspiration
and intelligence for the world's leading place
experts. But their understated brand wasn't
reflecting their credibility

We created a dynamic brand that stayed true
to their origins — putting the map pin that
pieces together ideas and people at the core
of this evolution
Navigating the future of places
Three conferences, a podcast series, an annual awards, a weekly newsletter and year-round editorial content. City Nation Place is the dedicated forum for place leaders. We evolved their homely, understated brand to create a more confident and future-facing identity. 'For the people and stories behind places' is their new tagline that captures what they do best: community and insightful intelligence.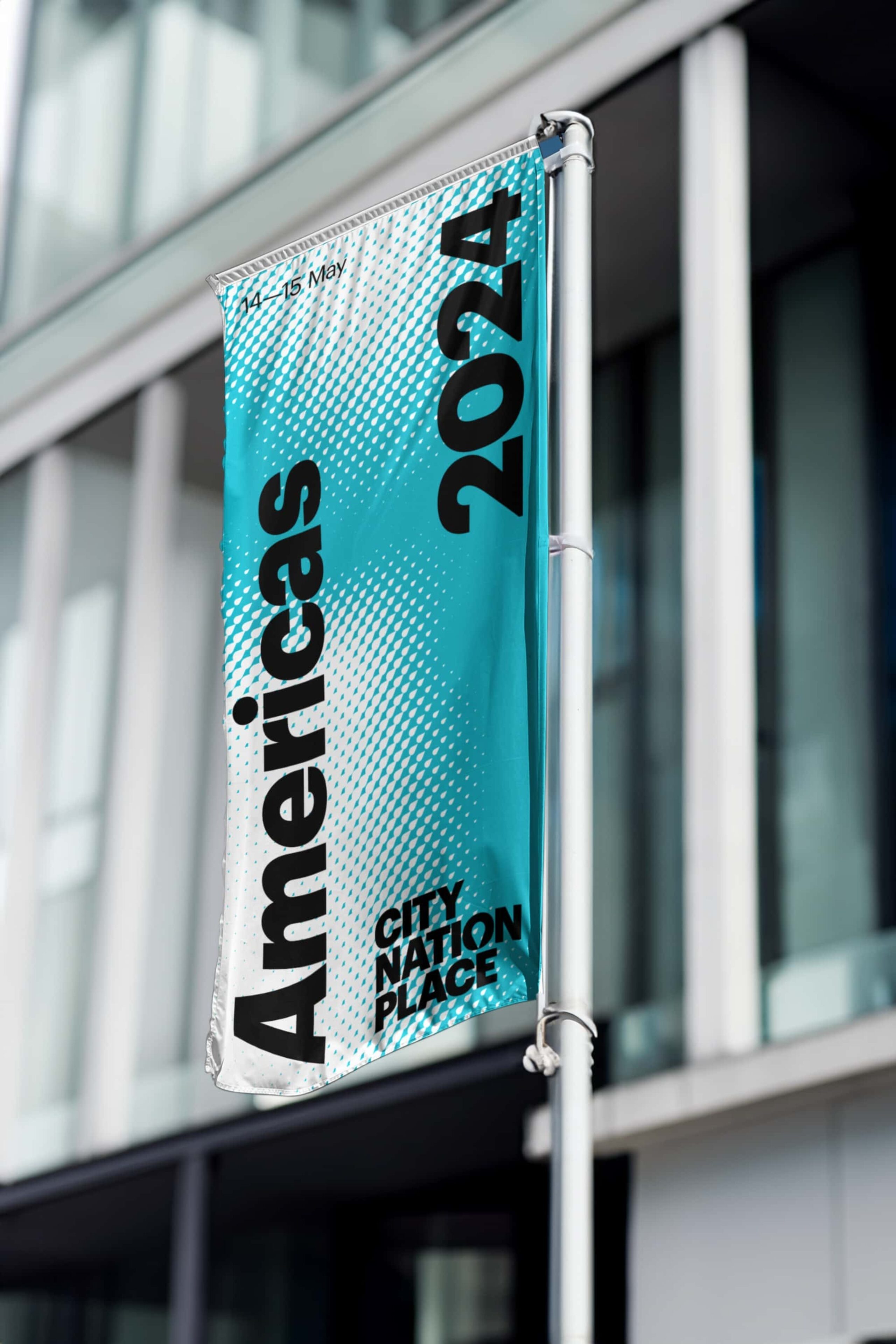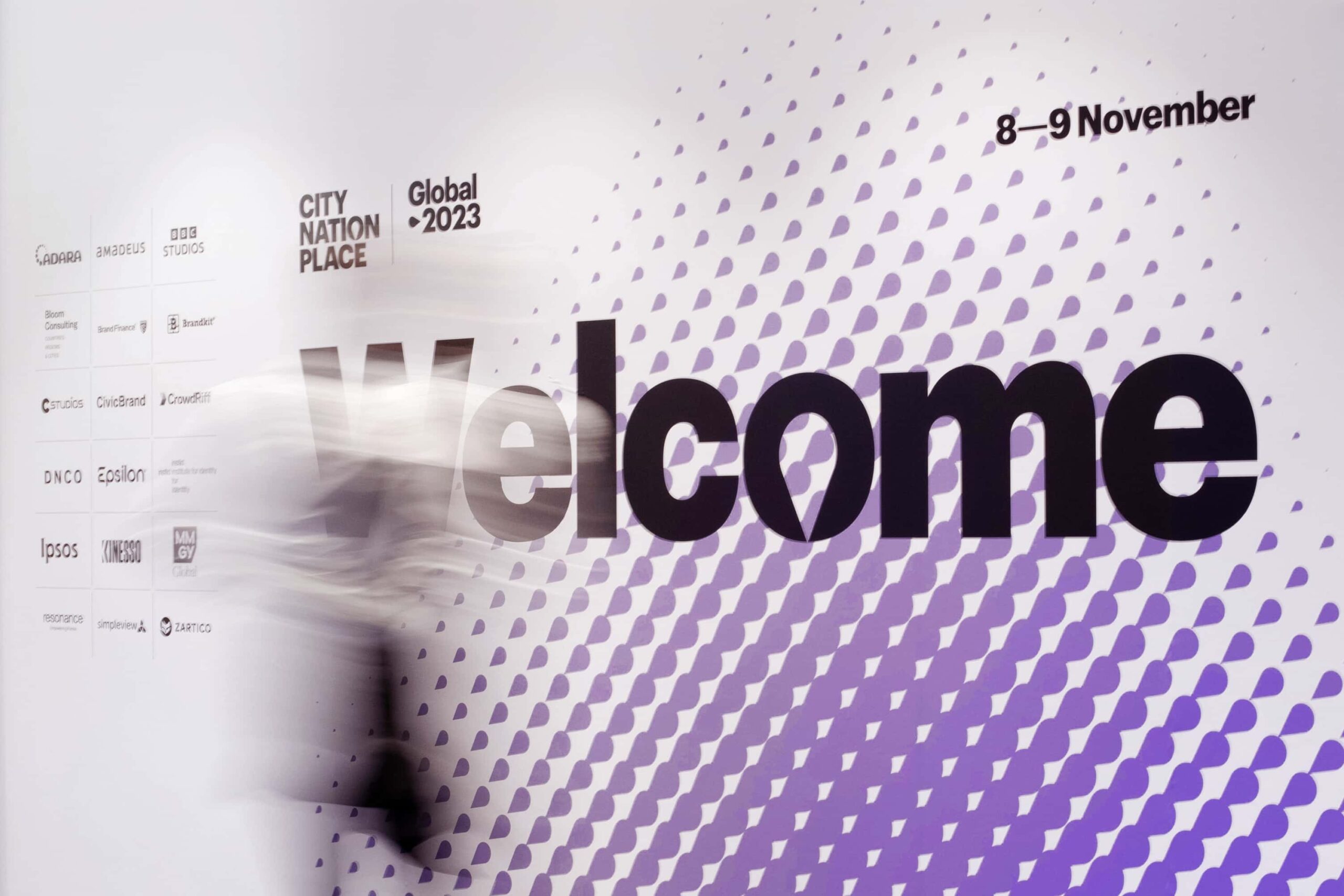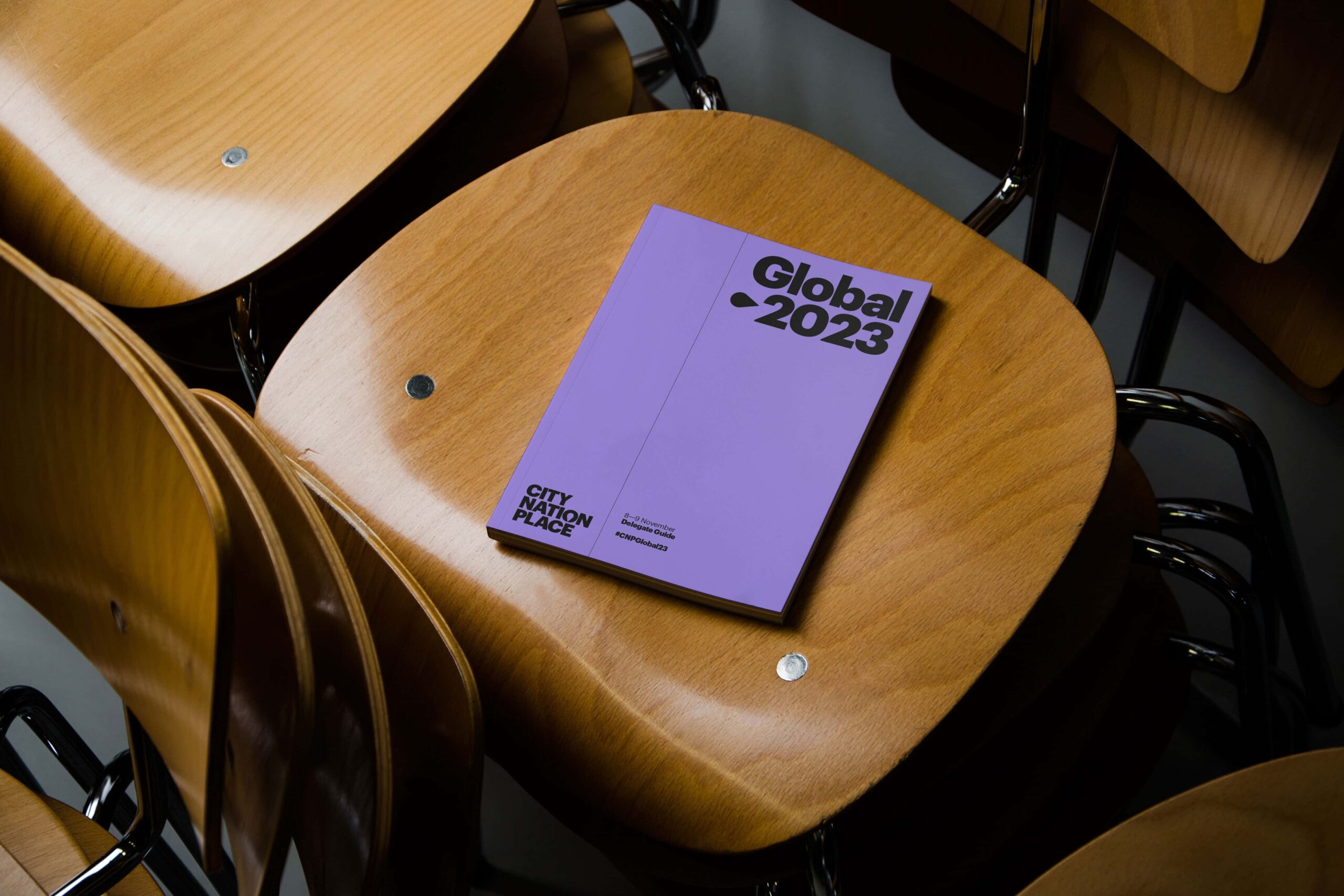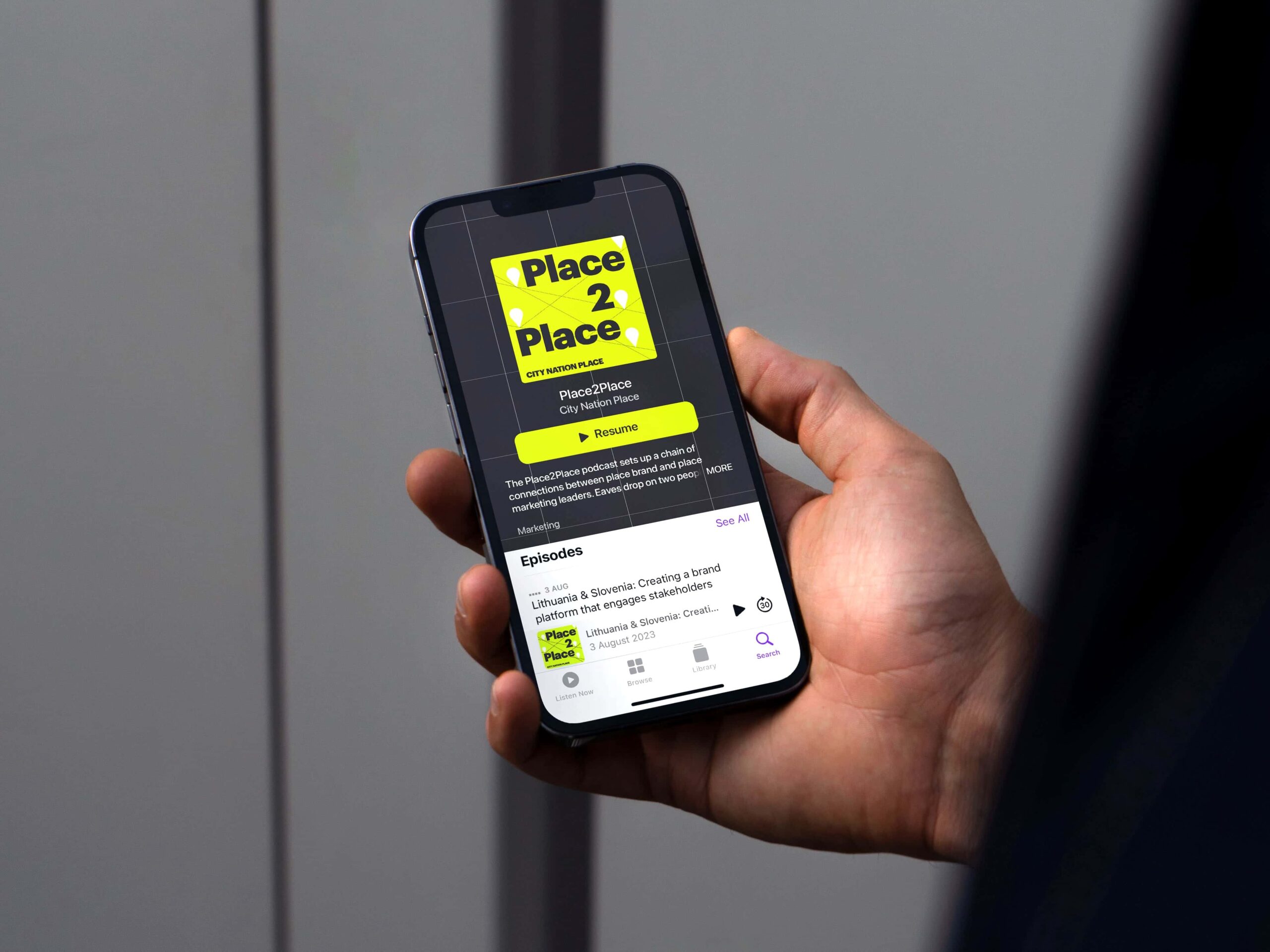 Reimagining the map pin
The new logo keeps City Nation Place's traditional map pin, but reimagines it as an integral part of the brand. The pin also acts as an arrow and a compass heading. You'll find it in the wordmark, across the graphics, and even in the photography. We want to evoke the idea of pins as markers of noteworthy places and ideas — pins piece together ideas and people.
The bold colours are an evolution of the City Nation Place traditions, with the addition of new gradients and patterns that can be scaled up and down. Coupled with the simple typeface, the result is a powerful, modern brand language.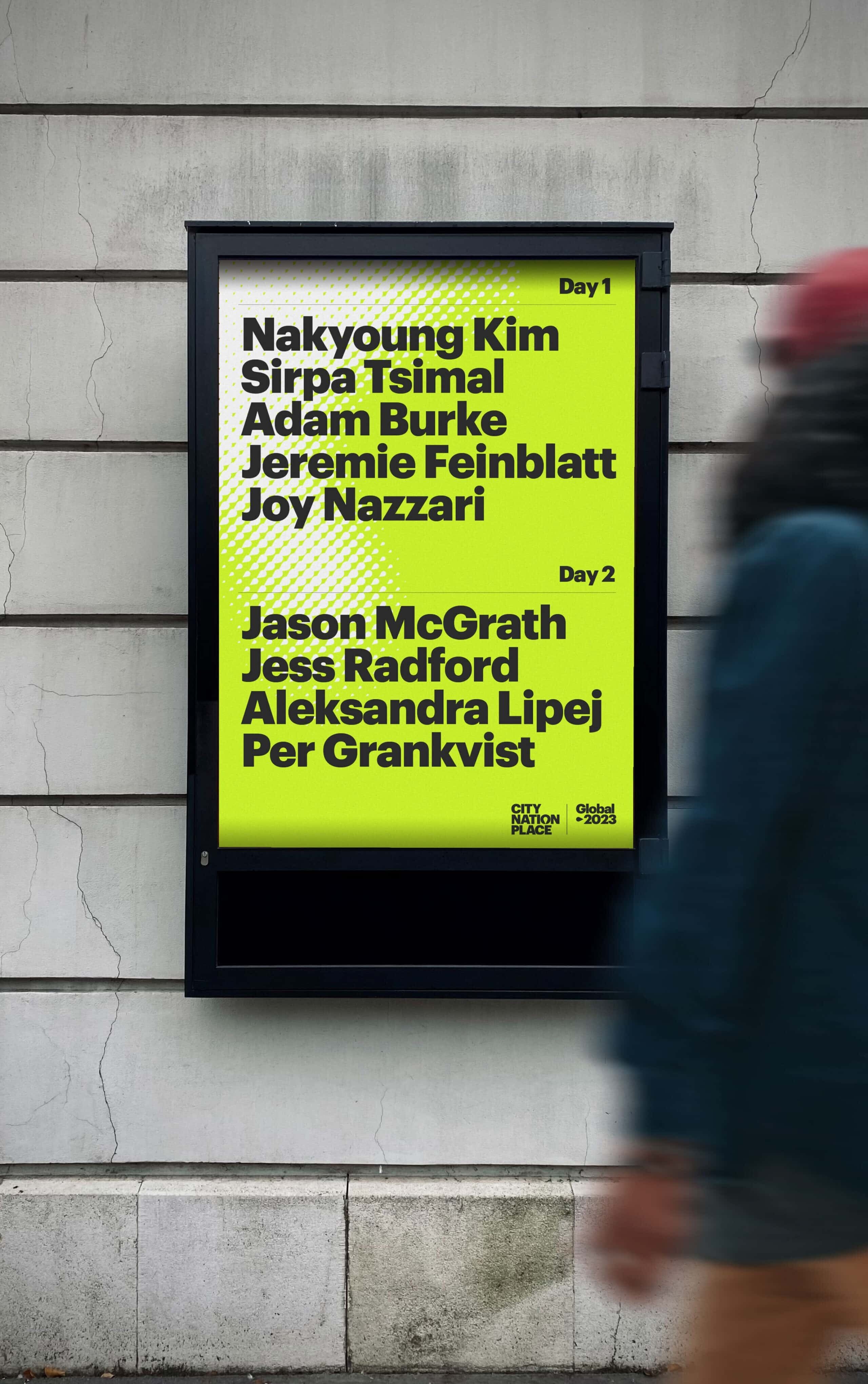 "It's been an invaluable experience working with DNCO to reassess who we are and what we want to achieve. They helped us take a step back to look at these questions and gave us the outside perspective we needed to create a new brand for the next stage of our organisation"
Clare Dewhirst, Founder & Director, City Nation Place